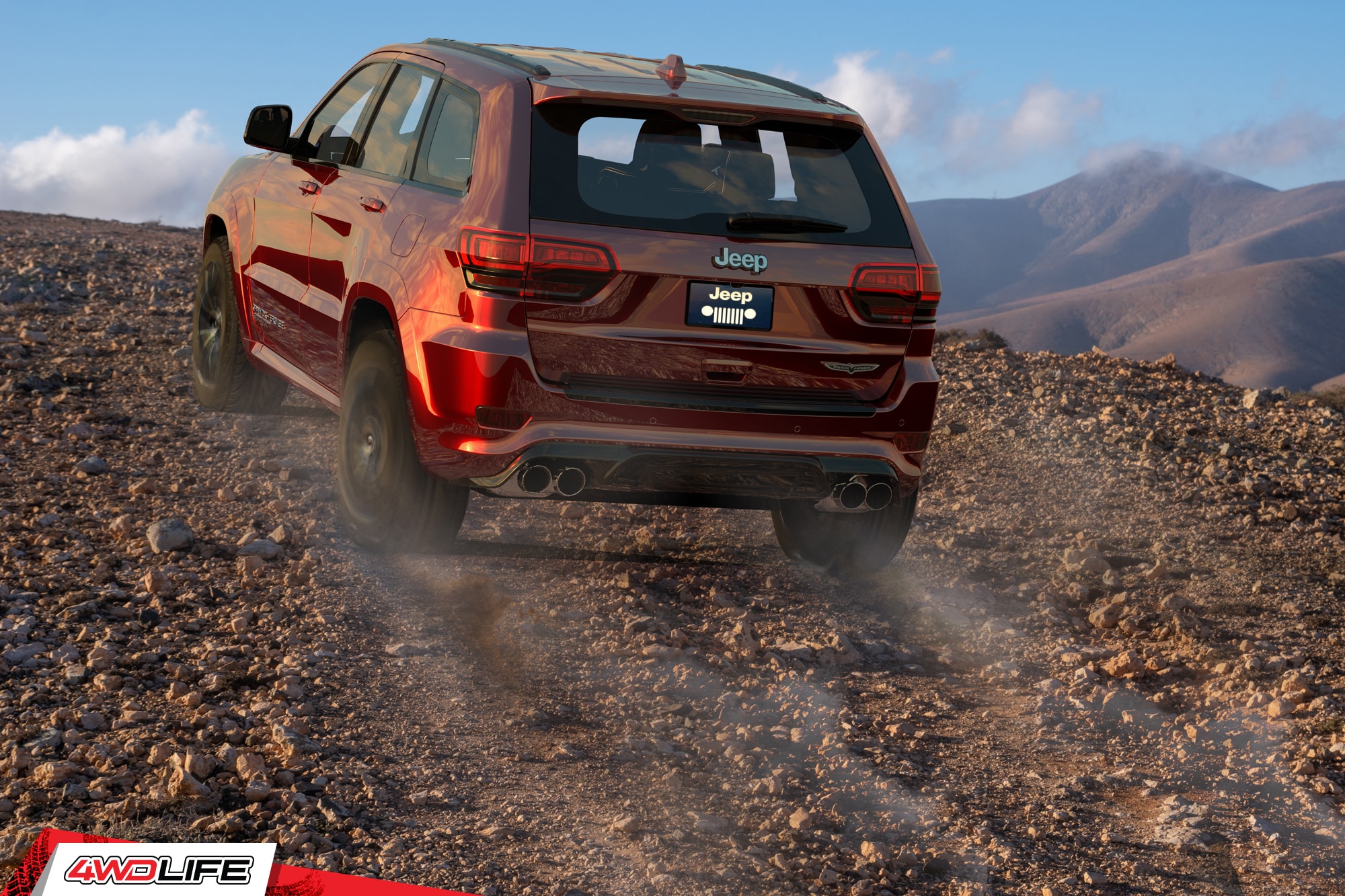 Grand Cherokee is a reliable mid-size SUV from Jeep. And while most SUVs come with body-on-frame construction, this SUV has a unibody chassis. This means that its body, chassis, and floor plan form a single unit. This design makes the Grand Cherokee more rigid and lighter than other SUVs.
The good thing about the Grand Cherokees is that they can easily tackle any type of road condition. That is because they have a reliable 4WD fitted with a powerful engine.
But one of the most common questions that baffle many new owners is how to put the Grand Cherokee in 4WD? After all, to take advantage of the full power of the Grand Cherokee, which is known to be one of the most powerful off-roaders in the market, you should know how to bring it to 4-wheel drive.
So today, we'll show you how to put this jeep in 4WD and how to disengage the 4WD system.
How Many 4×4 Systems Does a Jeep Grand Cherokee Have?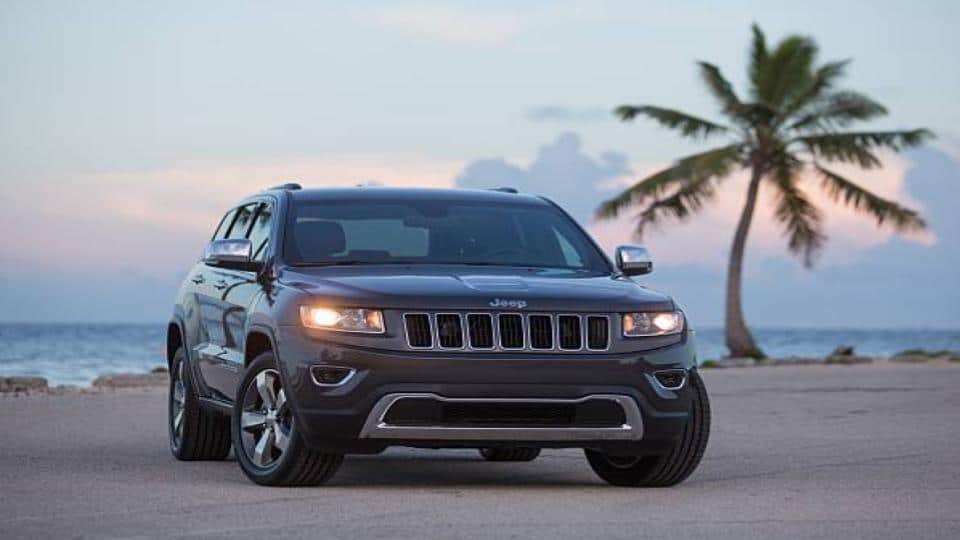 The Grand Cherokees come with four 4×4 systems that are designed to tackle lots of terrain and weather conditions. These systems provide better grip traction and performance in different conditions, be it icy, snowy, or rocky.
Before purchasing a Grand Cherokee, find out the right 4WD system for your region. Remember, this jeep isn't economical when it comes to fuel and maintenance. And buying the right system for your region can help you lower your fuel expense. 
These 4×4 systems are:
Quadra-Drive 2 4WD System
This 4X4 system comes with a rear electric limited-slip differential that makes off-roading fun. The Quadra-Drive 2 is a full-time system that provides 100% torque to the wheel that needs it the most. Plus, you can choose from its five driving modes for different environments. These modes include rock, sand/mud, snow, sport, and auto. Some of its extra features are:
Neutral-mode capability
Active electronic-transfer case
Fully auto high range
Quadra-Trac 1 4WD System
This system is used in a wide range of full-time 4WD cars, including some Grand Cherokees. And that is because it uses the full-time high-range mode. With Quadra-Trac 1, the driver doesn't have to do anything regarding traction distribution on any road. This system has a center differential that splits power between the rear and front axles.
Quadra-Trac 2 System
The Quadra-Trac 2 works with the brake-traction control system and the brake lock differential. This system comes in handy when extra traction is required. It works by transferring torque to the axle that needs it the most.
Quadra-Trac SRT System
This system features a rear electric limited-slip differential and a substantial mechanical wet clutch. The Quadra-Trac SRT allows the car to transfer about 100% of torque to the rear axle. This system features:
Select-Track system with six driving modes including custom, tow, snow, auto, sport, and track.
Brake lock differential
Single-speed transfer case
How to Put Jeep Grand Cherokee in 4WD
Jeeps with Quadra-Trac 1 systems come with high-range and single-speed only transfer cases. These systems provide a convenient full-time 4×4 experience without the driver's interaction. Basically, with this system, you will never have to start the 4WD function.
The brake-traction control (BTC) system used by this system features traction control and standard ABS. The BTC provides resistance to the wheels with less traction while transferring torque to the other wheels. This will make it possible for your car to drive through slippery surfaces with ease.
Grand Cherokee Quadra-Trac 2 – How to Shift 4WD Mode
If your car is equipped with Quadra-Trac 2 systems, then it's fully automatic in the standard 4WD auto-mode. And when extra traction is needed, the 4WD low position is used. The 4WD low position is designed to tackle slippery, loose roads only.
Note that using the 4WD low position on hard and dry surfaces can damage its driveline components while increasing tire wear. When operating your jeep in this mode, you should never exceed 40 km/h or 25 mph.
The neutral position disengages both driveshafts from the powertrain. The 4WD low position should be used when flat towing behind another car.
When shifting from a 4WD drive high to a low position, you should reduce the car's speed to less than 3 mph or 5 km/h. With the engine running or ignition button on, switch the transmission gear from drive (D) to neutral (N), and then press the 4WD-low button. Once pressed, the 4WD-low indicator on the dashboard will start flashing and remain solid when you finish shifting. Once the shifting is finished, you can switch back to drive and continue driving.
To shift back to 4WD-high, reduce the car's speed to below 3 mph, and with the engine still running, shift the car's gear to "N" and press the 4WD-low button. The 4WD indicator light will start flashing and go out once the shift is complete. Once it's finished, you can switch the car back to drive and continue driving.
How to Disengage the 4WD Function?
Besides knowing how to put your car in 4WD, you should also learn how to disengage the 4×4. To get the jeep out of 4WD, you should stop the car and put its gear in neutral. With your foot still on the brake pedal, move the 4X4 shift-selector from 2H to 4H. And then move the gear from neutral to drive, and you are good to go.
Also find out how to switch to 4WD in a Jeep Wrangler.
Final Thoughts
The Grand Cherokee is one of the reliable and most powerful SUVs in the market. Thanks to its unique 4WD systems, this jeep can easily handle slippery roads. Each Grand Cherokee 4X4 system has its unique capabilities of tackling specific types of terrains. Therefore, the kind of system you select will be determined by the terrain you plan on exploring. And with some jeeps being full-time 4×4, putting them in 4WD can be pretty straightforward. Changing the 4WD mode is also fairly easy on models that need intervention from the driver, but remember to follow the guidelines to ensure you get the most out of your 4WD vehicle.