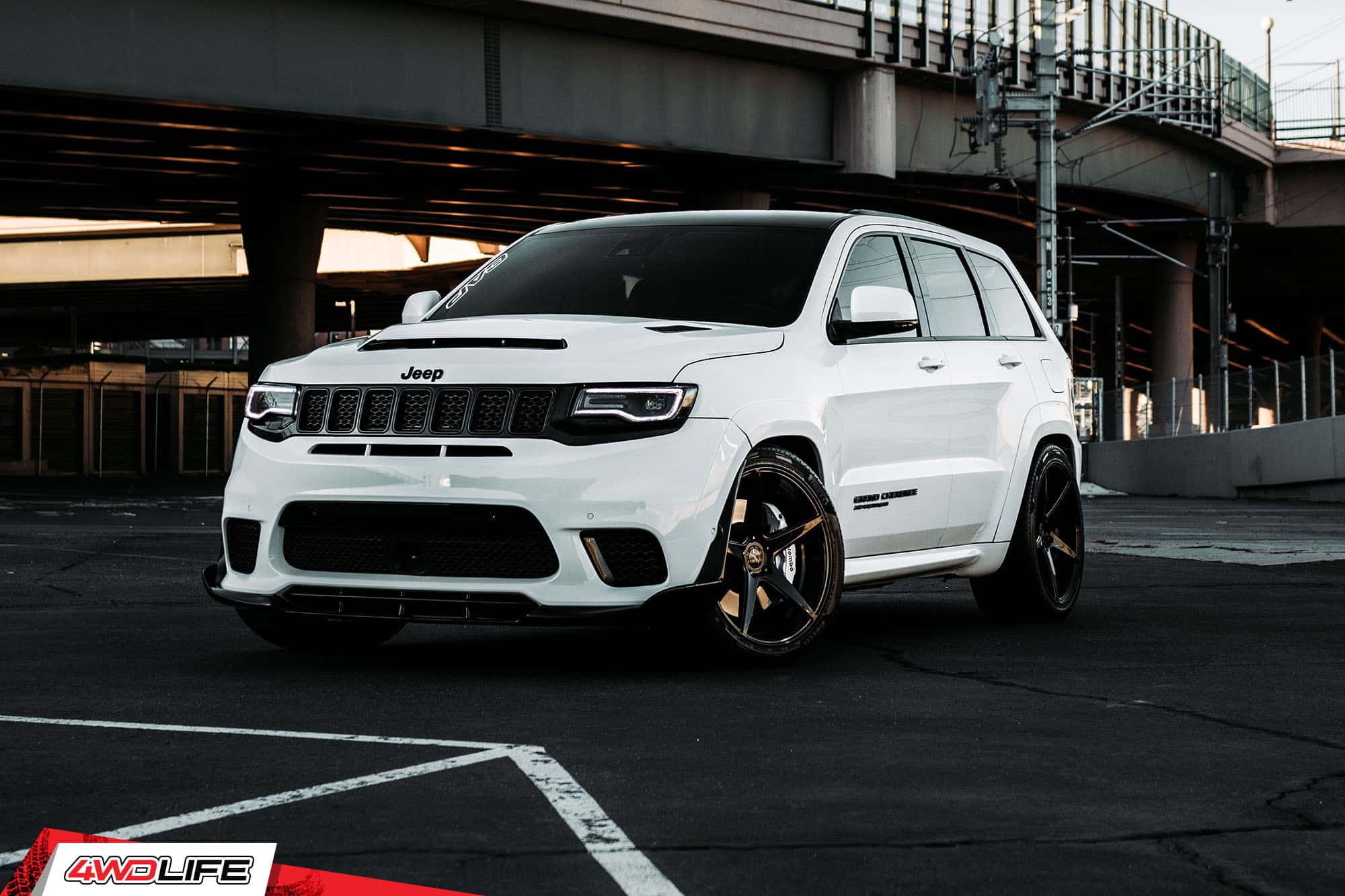 The Grand Cherokee is a popular SUV line by Jeep, introduced in 1992. It has been selling incredibly well, topping the sales chart for midsize SUVs in 2022. Used for on-and-off-road driving, this midsize SUV is not to be confused with the similarly named but smaller Cherokee. Both can seat five passengers, but the Grand Cherokee has more interior and cargo hold space.  
This model has an aggregated rating of 3.7/5 on ConsumerAffairs, with reviewers remarking on its comfortable and spacious interior, strong off-road capability, and advanced driving aids as key factors. Consumer Reports, on the other hand, doesn't recommend the Grand Cherokee, citing the SUV's below-average reputation when it comes to reliability as a negative. 
Considering these mixed reviews, how exactly does the Jeep Grand Cherokee's reliability fare?
The Lifespan of a Jeep Grand Cherokee 
Several factors come into play when it comes to the lifespan of a Jeep Grand Cherokee. The following have an impact on how long this vehicle will last.
Warranty
There are three types of warranties available for the Jeep Grand Cherokee:
Standard warranty. The Grand Cherokee comes with a standard warranty of three years or 36,000 miles, whichever comes first. Also known as the basic limited warranty, this covers repairs of defects on most parts except tires.
Rust warranty. Jeep offers two types of warranty for corrosion: One that's applicable for three years and unlimited miles, covering sheet metal panels; and another that's applicable for five years or 100,000 miles (whichever comes first), for outer body metal panels with a paint finish.
Accessories warranty. Parts such as batteries and water pumps, which fall under Jeep's Mopar service, have different warranty coverages depending on the accessory.
Major Components
Each major component of a Jeep Grand Cherokee has its specific lifespan:
Engine. The Jeep Grand Cherokee has the option of either a V6 or V8 engine. These are expected to have lifespans of 100,000 to 150,000 miles.
Transmission. The Jeep Grand Cherokee comes with an 8-speed automatic transmission that tends to last between 130,000 to 180,000 miles.
Suspensions. The Jeep Quadra-Lift Air Suspension lasts at least 100,000 miles.
How Long Will a Jeep Grand Cherokee Last?
The Jeep Grand Cherokee is a durable SUV with a sturdy frame and reliable components. Factors such as maintenance and usage will dictate the lifespan of a Grand Cherokee, but on average, a well-maintained Grand Cherokee has the potential to reach 200,000 miles or more, making it a great choice for those looking for a reliable SUV.
While there have been owners who have reported about their Jeep Grand Cherokees reaching the 300,000-mile mark, reaching such a milestone requires proper maintenance, best driving practices, and some luck, so it should be viewed as an exceptional achievement rather than an expectation.
Click here to see our picks for the best model years of the Jeep Grand Cherokee.
The Jeep Grand Cherokee is powerful, but it's not without its flaws.
According to the NHTSA, this SUV line has most commonly been reported for power steering failure. Some owners of 2021 and 2022 Grand Cherokees have complained about power steering suddenly becoming difficult to control. Different measures have been tried to address this, including recharging the battery or using software fixes, but it is unclear how effective these were as several owners have had the problem reoccur multiple times.
Some owners have reported issues with their Jeep's electrical system, particularly the dashboard displaying multiple error messages, malfunctioning door locks, and the vehicle failing to start. There have also been reports of air suspension and transmission problems, citing delayed or rough shifting.
How to Extend a Jeep Grand Cherokee's Lifespan
Proper maintenance is key to ensuring that your Grand Cherokee performs at its best for as long as possible. Here are some preventive maintenance service intervals to keep note of:
Oil Change. Oil change intervals should never exceed 10,000 miles or 12 months, whichever comes first. Helpfully, the Grand Cherokee has an indicator if it needs an oil change. The oil filter should also be replaced at the same time as an oil change.
Tune-up. Jeep recommends getting a tune-up every six months, or 5000 miles. Spark plugs should be replaced every 60,000 miles, while larger ones can be replaced every 100,000 miles.
Fluid Changes. Fluid changes are generally done every 30,000 miles or three years, whichever comes first. The coolant should be checked every 12 months; it must be replaced as soon as it is found dirty.
Lubrication. According to this vehicle's manual, the lubrication provided during the car's manufacturing will be sufficient for the SUV's entire lifespan. Of course, should it be contaminated, then it must be changed.
Also, several components of this vehicle need to be replaced over time. These components are:
Battery. The battery should be replaced every three to five years, depending on usage. According to Jeep, the Grand Cherokee's battery is maintenance-free otherwise, so it does not require periodic maintenance.
Brake Pads. The Grand Cherokee's brake pads tend to last between 30,000 to 70,000 miles before needing replacement. Whenever the brake pads are replaced, the owner should also check the brake fluid levels.
Fuel Pump. The fuel pump usually lasts the lifetime of the vehicle itself, but it can still fail at some point.
Timing Chain. The Jeep Grand Cherokee comes with a timing belt instead of a timing chain, and it lasts roughly the lifetime of the vehicle. However, getting it checked is recommended as well.
The Jeep Grand Cherokee: Worth It or Not?
The Grand Cherokee is a powerful SUV with a lot to recommend about it. Its interior and cargo hold are spacious, it's notably versatile as far as on and off-road navigation is notable, and it provides a smooth driving experience.
However, there are criticisms about this SUV that should be taken into consideration when making your purchase. Its electrical system has historically had issues, causing problems with the rest of the vehicle's operation, but the problems have diminished with more recent models. In addition to this, its high price can also be a deterring factor.
Despite the concerns though, meticulous levels of maintenance could help improve the Grand Cherokee's reliability, making it worth considering when you purchase your new SUV.
Also read: How to Put Your Jeep Grand Cherokee in 4WD