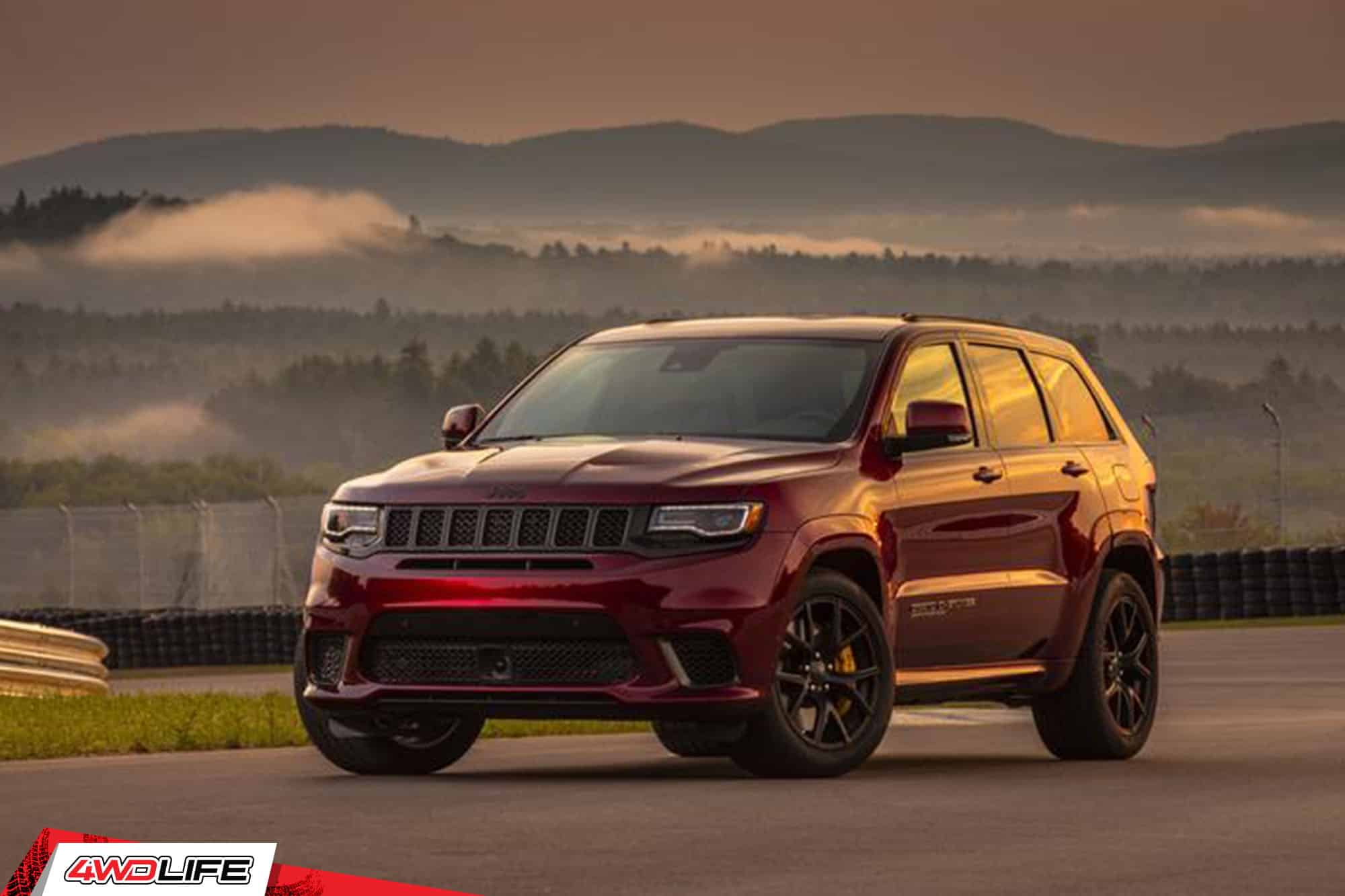 A midsize sport utility vehicle, the Jeep Grand Cherokee is one of the pioneers when it comes to SUVs with a unibody chassis. During its debut in 1992, most SUVs were built with the body-on-frame or ladder frame construction. This unibody switch resulted in a rugged vehicle with improved off-roading capability.
Another noteworthy distinction of the Grand Cherokee is that it is the first Jeep unit with a Chrysler badge. This indicates that the vehicles under this brand are generally aimed at the upscale SUV market. This SUV model comes with leather seats, high-end audio systems, and other top-of-the-line features.
The Grand Cherokee comes in various trim levels, and we cover some of them below.
Jeep Grand Cherokee Summit Reserve
Designed with refinement in mind, the Jeep Grand Cherokee Summit Reserve is an upscale trim level of the Grand Cherokee. It exudes luxury without taking away the ruggedness expected from Jeep vehicles.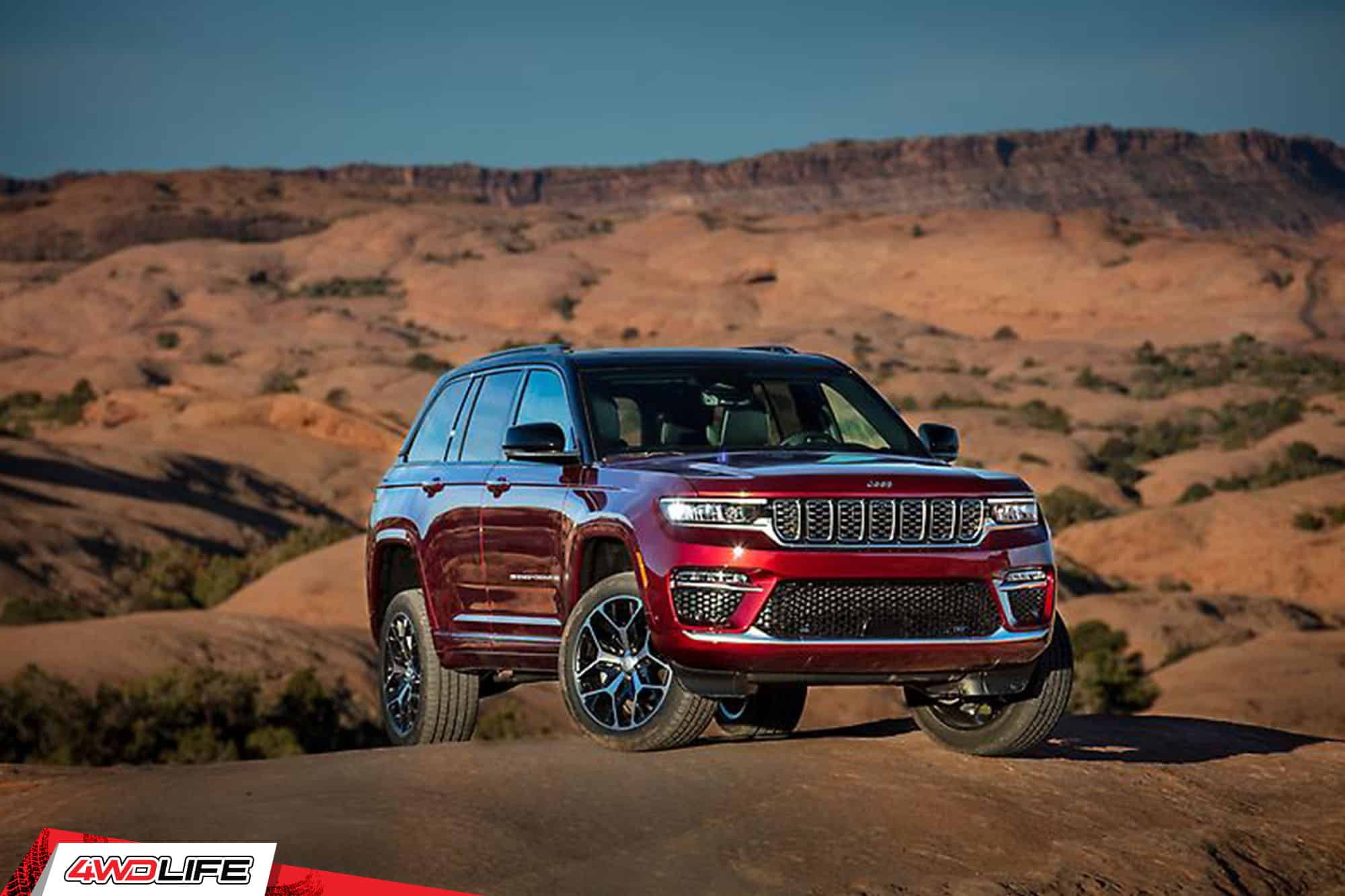 The V8 engine in this vehicle outputs more than 350 HP of power and 529 newton-meters of torque. In addition, a higher-capacity engine option produces 100 HP more power and over 100 newton-meters of additional torque. To ensure impressive off-roading performance, this Grand Cherokee trim comes with a Quadra-Lift air suspension system, which maximizes ground clearance and improves efficiency. It also has a sophisticated 4WD system that includes hill descent control and a rear electronic limited-slip differential.
These beastly specs are matched by an aesthetically and functionally impressive panoramic sunroof. In addition, it has a large-display infotainment system and a premium sound system consisting of 19 speakers. The leather seats are undeniably elegant. Also, the Summit Reserve trim comes with top-of-the-line safety features, including cross-traffic alert, lane departure warning, adaptive cruise control, and an automatic braking system to support a driver's response to emergency situations.
The Jeep Grand Cherokee Summit Reserve is generally durable and capable, but it is not without the occasional flaws. There are no specific problems associated with this trim level, but some owners have complained about the disconnecting power steering, electrical system issues, and some dysfunctions in the forward collision avoidance and lane departure alert systems.
Jeep Grand Cherokee Limited
For those looking for a mid-level trim, the Jeep Grand Cherokee is an excellent option. This midsize sport utility vehicle does not look as premium as the Summit Reserve, but it offers a combination of features that build its own appeal.
It is powerful and built for off-road adventures, just like most other Jeep units. The standard Grand Cherokee Limited has a V6 engine that produces nearly 300 HP of power and over 350 newton-meters of torque. This is within the range of the standard power output of rugged vehicles. If you are looking for something even more powerful, the Grand Cherokee Limited also comes with a high-capacity V8 engine. Both versions come with rear-wheel and 4WD options.
This trim level may not be marketed as a premium option, but it has most of the amenities and technologies found in the upscale options. This SUV has a panoramic sunroof. The seats all have leather upholstery, with the ones in the front equipped with heating systems. Air conditioning in this vehicle features automatic climate control. Additionally, the Grand Cherokee Limited has robust safety features, including automatic emergency brakes and forward collision warnings. It also comes with rear parking sensors and blind spot tracking. Plus, it has adaptive cruise control and lane departure warning.
Prospective SUV buyers who are looking for excellent performance with advanced features and conveniences should consider the Jeep Grand Cherokee Limited. It is a good daily driver and road trip vehicle, and certainly a reliable off-road machine.
When it comes to common problems and issues, there are none associated with this trim level. However, there are occasional reports of engine oil leaks, throttle position sensor failures, ignition wire issues, cracking exhaust manifolds, and leaks in the front and rear differential pinion seals. Also, the Grand Cherokee was recalled six times because of its steering system which reportedly was not hardened well enough during assembly.
Jeep Grand Cherokee Laredo
The cheapest trim level on this list, the Jeep Grand Cherokee Laredo is a midsize sport utility vehicle designed to be affordable but with all the essential features of a dependable off-road SUV. It is capable, comfortable, and above-average when it comes to visual appeal. It may not wow many with its exterior, but it is unlikely to be criticized for its looks.
Running the Laredo is a V6 engine with a 3.6-liter capacity that outputs nearly 300 HP of power and over 350 newton-meters of torque. The transmission is automatic with an eight-speed configuration. Just like other Grand Cherokee units, this trim has 4WD and rear-wheel drive options.
Even though the Laredo is cheaper than the Summit Reserve and Limited, it is packed with most of the features and tech of the other units. All the important safety features, such as collision warning and automatic emergency braking, are in this trim level. It also has driver assistance technologies such as adaptive cruise control, lane departure alert system, blind spot monitoring, and parking assistance.
The Laredo is an affordable option that does not cut corners. There have been some complaints about stalling and electrical problems affecting the power window, but they are mostly insignificant. If you are eyeing the Grand Cherokee as your next SUV, the Laredo meets expectations and delivers the famed Jeep durability and capability.
Other Trim Levels
Apart from these trims, there are some more Jeep Grand Cherokee trim levels to suit different preferences and needs. These include the Trailhawk, specially designed for off-road adventures, featuring an enhanced four-wheel-drive system, all-terrain tires, and off-road-oriented suspension tuning; the Overland trim that adds more luxury features and upgrades, such as premium leather upholstery and a dual-pane panoramic sunroof; and the high-performance SRT and Trackhawk trims for those seeking exhilarating performance, boasting powerful V8 engines and sport-tuned suspension systems.
The Best Options at Different Price Levels
Whether you prioritize luxury, off-road capability, or high performance, there is a trim level that suits your needs. From the opulent Summit Reserve to the budget-friendly Laredo, each trim offers a unique combination of features and options. They are the best options for different budgets, although you'd be hard-pressed to distinguish them from each other without being too meticulous. Their capabilities, features, and technologies are not that different from each other.
Regardless of the trim level you choose, the Jeep Grand Cherokee continues to be a top choice in the SUV market, delivering a blend of style, versatility, and capability that is hard to match.