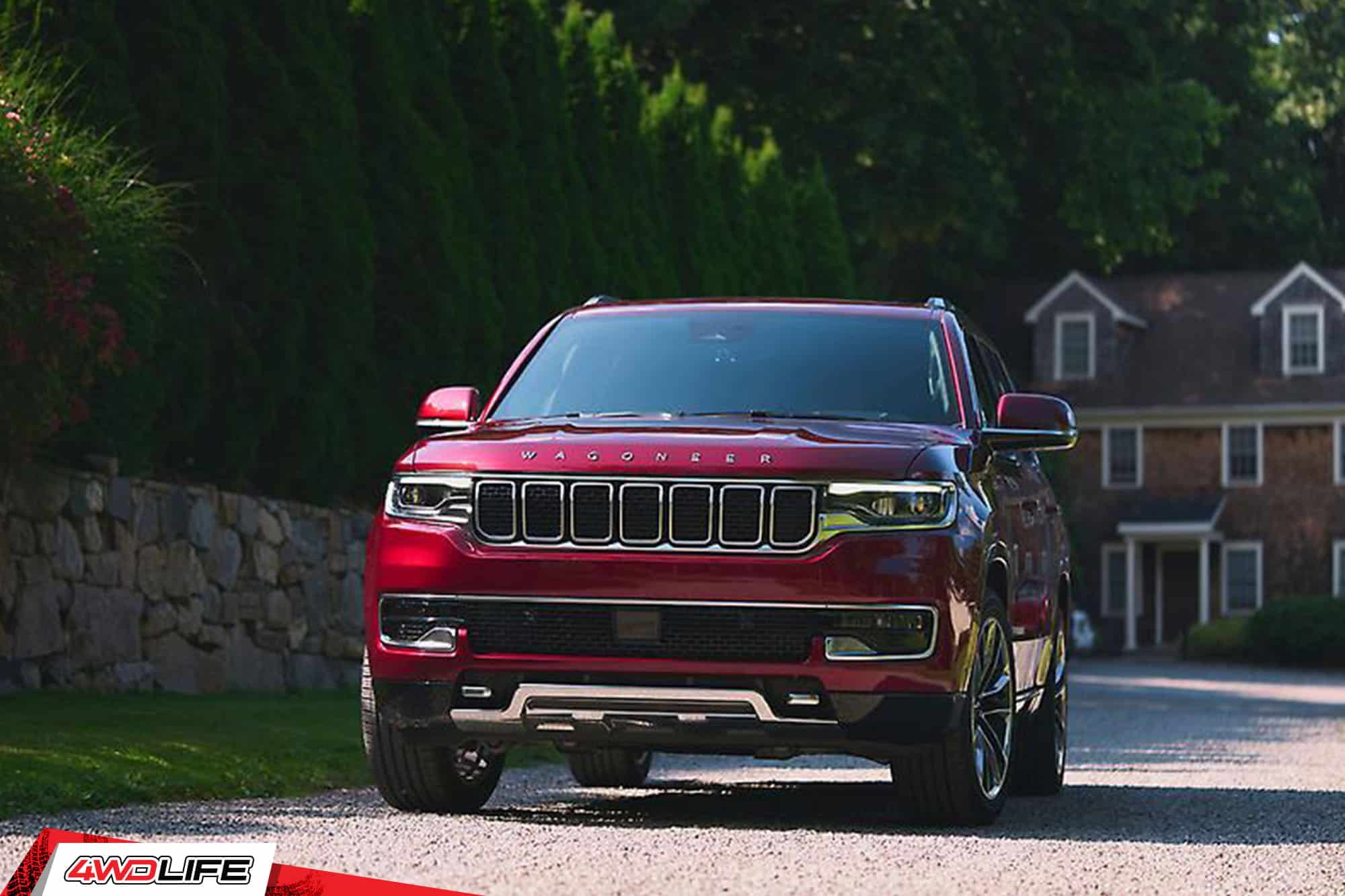 The Jeep Wagoneer has long been regarded as an icon in the world of sport utility vehicles (SUVs), offering a blend of ruggedness and luxury and winning the hearts of families and adventure seekers. From the time it first came off the assembly line, it has built a rich history and has stood as a testament to toughness and capacity.
While it's celebrated for its features, like any vehicle, it's not without its fair share of problems. Here we will discuss some of the common problems that Jeep Wagoneer owners might run into. 
How to Fix Some Common Jeep Wagoneer Problems
Jeep Wagoneer owners have experienced problems ranging from transmission and powertrain troubles to electrical and suspension issues as well as infotainment system glitches. By being aware of these problems and their potential fixes, you will be more equipped to deal with them when they arise.
Transmission Problems
The transmission is one of the vital parts of the Jeep Wagoneer that owners frequently have issues with. Transmission problems are characterized by rough shifting, slipping gears, and even transmission failure. Clutch plate wear, fluid leakage, and electronic issues are just a few causes of these issues.
Neglecting these problems could result in more expensive future repairs. Additionally, a broken transmission might impair the vehicle's overall effectiveness and performance, jeopardizing its dependability and safety. It is crucial to have the vehicle promptly inspected by a certified mechanic as soon as you see any indications of transmission trouble. Repairs can range from straightforward adjustments and fluid changes to more involved fixes or even transmission replacements, depending on how serious the problem is. Routine maintenance, such as fluid checks and replacements, can also aid in averting future transmission issues.
Powertrain Problems
In addition to transmission problems, some Jeep Wagoneer owners have reported issues with the powertrain. These problems frequently show up as engine misfires, power loss, stalling, or odd noises. Powertrain issues are frequently caused by malfunctioning fuel systems, worn-out parts, or defective sensors.
Identifying the cause is essential in dealing with powertrain problems. A skilled mechanic can utilize diagnostic equipment to find the source of the problem and suggest necessary fixes. This can entail fixing broken parts, dealing with fuel system problems, or doing required maintenance to get the vehicle running again.
Prompt repairs and routine maintenance can help avoid powertrain issues with the Jeep Wagoneer. Owners must follow the suggested maintenance schedule, which includes oil and filter changes, and spark plug inspections. Furthermore, being vigilant for any unexpected vibrations, sounds, or changes in engine performance can help you spot potential problems early on. By swiftly resolving these issues and seeking professional assistance when necessary, Jeep Wagoneer owners can ensure that the powertrain of their vehicle is kept in top shape, increasing the overall dependability and longevity of their SUVs.
Electrical Problems
Any modern car can experience electrical issues, and the Jeep Wagoneer is no exception. These faults could relate to the power windows, lighting system, or the vehicle's electronic controls. Electrical issues can have a variety of common causes, such as damaged wiring and connectors, blown fuses, or a dead battery.
Consult a licensed technician specializing in automobile electrical systems if you suffer electrical issues with your Wagoneer. They can run diagnostics to find the problem and fix it. Electrical issues can be prevented by routinely inspecting the vehicle's electrical connections and keeping the battery in good condition.
It's important to remember that electrical problems can occasionally be challenging to identify and resolve, especially for complex vehicles like the Jeep Wagoneer. It requires access to certain tools and equipment and a thorough knowledge of the car's electrical system. Repairing electrical issues without the proper knowledge, tools, and safety equipment can be hazardous. Seeking the expertise of a professional mechanic is your best choice.
Suspension Problems
Given the Jeep Wagoneer's reputation as an off-road-capable car, suspension issues commonly arise. Signs of suspension problems include a rough or uncomfortable ride, excessive bouncing, or uneven tire wear. These issues may be brought on by deteriorated shocks or struts, broken suspension parts, or misaligned wheels.
A smooth and comfortable ride may be ensured with proper maintenance, which includes regular inspections and prompt replacement of worn-out components. It is advised to take the car to a reliable repair specialist with experience in suspension systems to address these issues.
Jeep Wagoneer owners should also consider the potential effects that aftermarket components may have on their suspension system. Modifications like higher suspensions, wider tires, or heavy-duty machinery may subject the vehicle to more stress, which could hasten wear and increase the likelihood of issues. It's essential to seek the counsel of competent experts who can guide you in choosing compatible aftermarket components and guaranteeing proper installation.
Infotainment System Problems
The current Jeep Wagoneer comes equipped with a cutting-edge infotainment system that is meant to improve the driving experience. However, these systems occasionally run into problems. Common faults can include touchscreen display malfunctions, navigational mistakes, or problems connecting to mobile devices.
A few troubleshooting techniques you can apply if the infotainment system in your Wagoneer experiences issues includes looking for manufacturer-provided software upgrades, performing a system reset, or confirming correct device compatibility. It is advised to consult the vehicle's manual or get professional assistance from a licensed technician with the knowledge and skills in fixing more complicated infotainment system issues if the above measures don't succeed in fixing the problem.
Embrace Your Jeep Wagoneer's Quirks
The Jeep Wagoneer has won motorists' hearts with its all-terrain appeal and daring character. Even if the Jeep Wagoneer has a fair share of frequent troubles, being aware of them equips owners to resolve them and keep benefiting from the great qualities of the vehicle.
Every issue, whether it involves the gearbox, powertrain, electrical system, suspension, or infotainment system, may be fixed with routine maintenance and the aid of qualified technicians. The goal is to deal with these concerns as soon as they arise, preventing them from growing into bigger problems.
Jeep Wagoneer drivers may confidently manage any obstacles in their path and maximize their driving experiences with this renowned car by being aware of these problems and learning how to fix them. So take on the journey, overcome the challenges, and let the Jeep Wagoneer be your dependable travel partner on the path less taken.