Nissan Rogue is a compact crossover SUV that has been produced since 2007 (2008 model year). It is one of the most popular vehicles in Nissan's lineup, serving as an affordable and efficient alternative to larger SUVs.
Since its arrival on the market, it has become a favorite among drivers who want good fuel economy, ample cargo space, and plenty of features. But when it comes to selecting the best possible model year for a Nissan Rogue, there are many factors to consider, and no single answer that applies to everyone. For example, some drivers might prefer newer models with advanced safety features, while others may be looking for an older model with lower mileage and a more affordable price tag.
Unfortunately, certain Nissan Rogue model years were plagued by transmission problems. Many vehicles experienced premature failure of its CVT modules. These transmission issues even prompted a class action suit that forced Nissan to provide extended warranties to members of the class.
To help you choose the right Rogue model year for your needs, here is a look at some of the best Nissan Rogue model years.
2009 Model Year Nissan Rogue (1st Generation)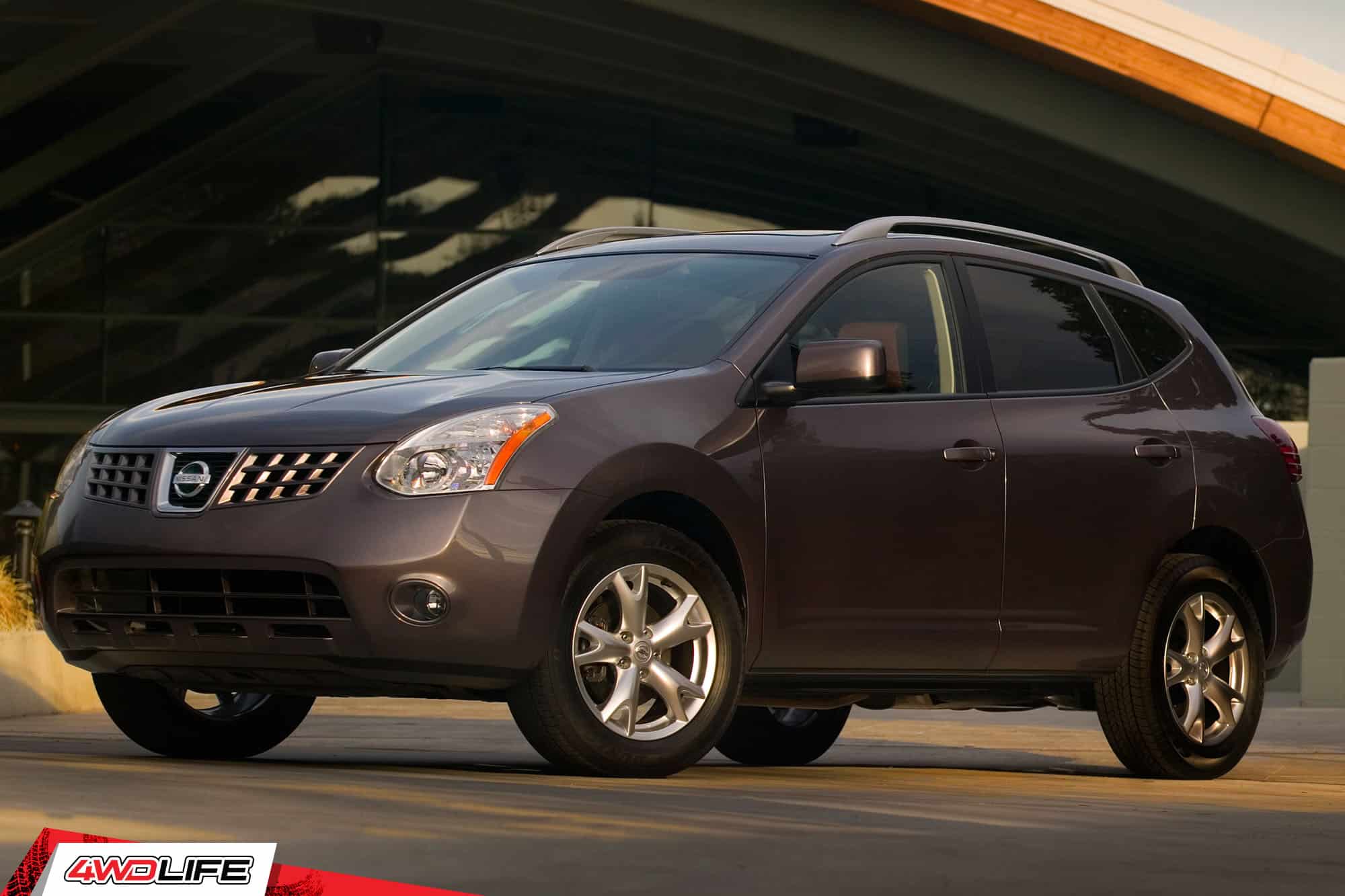 The 2009 Model Year Nissan Rogue was the first generation of the vehicle, and provides a reliable car for those wanting an efficient SUV. This model year featured an update from the previous X-Trail, as well as improved reliability, design, and features.
The 1st Generation Nissan Rogue came in a variety of trims and variants. Some of the available options include: S, SV, SL, Krom Edition, Special Edition, and S Krom Edition.
In addition, drivers were rewarded with good gas mileage, comfortable front seats, advanced power steering, and more. These used Rogues usually can be bought at around the $5,000 mark.
2012 Model Year Nissan Rogue (1st Generation)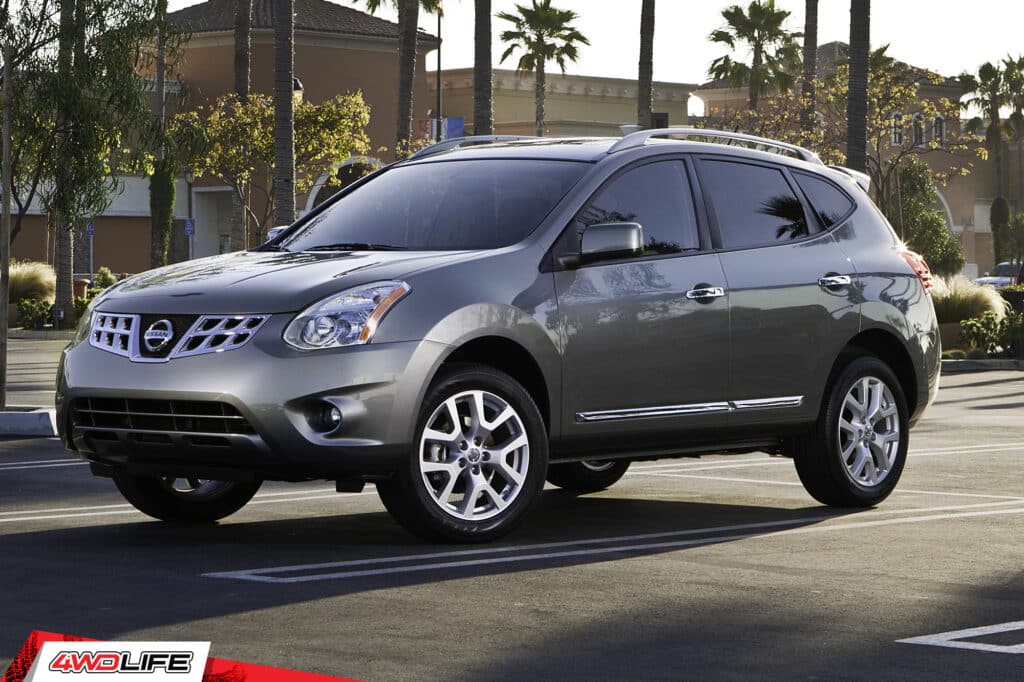 The 2012 model year Nissan Rogue is one of the best in its first generation. This model year featured an update from the previous design and proved to be a reliable vehicle. The 2012 model predated the model years that suffered from transmission failure issues.
In terms of design, the exterior has a sleek look that stands out among competitors, while the interior provides comfort and convenience for passengers. The 2012 Nissan Rogue also offers an array of features, such as Bluetooth connectivity, rearview camera, and a 6-speaker audio system.
The 2012 model year Nissan Rogue was available in the S Base, S Special Edition Package (SE), SV Premium Package (SL), and the Krom Edition.
Expect used cars from this year to be available for around $7,000.
2017 Model Year Nissan Rogue (2nd Generation)
The 2017 model year Nissan Rogue has been highly praised for its reliability, design, and features. It marks the second generation of the Nissan Rogue series and presents a major facelift from other generations.
Drivers loved this model year for its exterior design and big dramatic headlights. It also boasted a suite of innovative safety features, such as Around View Monitor with Moving Object Detection, Blind Spot Warning System, and Rear Cross Traffic Alert. Inside 2017 Nissan Rogues, drivers enjoyed a cabin that was both roomy and comfortable for long rides.
What's more, it comes in different trims and variants to suit your needs. The trims available include the S, SV, SL and Platinum grades. Let's take a look at the rest of the specifications for this model year Nissan Rogue.
The 2017 is among the model years that allegedly suffered from transmission issues (2014 to 2018) but the 2017 model year received few complaints concerning the issue, hinting that these newer models may have received better CVT units.
Used 2017 Nissan Rogues typically go for $15,000 in the used car market.
2018 Model Year Nissan Rogue (2nd Generation)
The 2018 model year Nissan Rogue is considered one of the best for a number of reasons. For starters, it's incredibly reliable and has a sleek design. It also comes with some great features that make it stand out from the rest.
Safety features like emergency braking, blind spot warning, and cross-traffic alert became standard in North American models. The 2018 Nissan Rogue is also available in a variety of trims and variants, so you can find the perfect fit for your driving needs. Available trims and variants include the S, SV, SL, and Platinum.
The 2018, like its predecessor, allegedly suffered from transmission issues. However, there weren't many owners of these newer Rogues who complained about their CVT units failing.
Since it's a relatively newer model year, these cars still go anywhere from $11,000 to $30,000.
To learn more about this Nissan Rogue and its features, check the table below.
2020 Model Year Nissan Rogue (3rd Generation)
Many believe this to be the best Nissan Rogue year. The 2020 model marks the start of its 3rd generation and is one of the best model years available. This iteration offers reliable performance, a sleek design, and a range of features to provide drivers with an enjoyable driving experience.
What sets this particular model year apart from other generations is its reliability and performance. The 2020 Nissan Rogue is powered by either a 2.5-liter 4-cylinder engine or a 179 horsepower hybrid engine, both offering strong performance for city and highway driving.
This model also features an Xtronic CVT (Continuously Variable Transmission), which helps to provide smooth shifting and improved fuel efficiency.
The 3rd generation of the Nissan Rogue also features an array of available trims and variants to choose from, making it easy for drivers to find the model that best suits their needs. These trims include the S, SV, and SL versions and come with a range of features such as navigation systems, leather-trimmed seating surfaces, a power panoramic moonroof, and more.
Used, these newer Rogues can be priced at around $13,000 to $34,000 depending on the condition.
Which Model Year Is Right for You?
To better determine which used Nissan Rogue model year is right for you and your needs, it's important to consider features like safety, performance, and value. To start, think about what you'll be using the vehicle for. Are you looking for a dependable everyday car that can handle anything from errands to weekend adventures, or are you in search of something sporty and stylish?
Once you know what type of vehicle you're looking for, compare the different model years of Nissan Rogues. While older models may have lower sticker prices, they may lack some modern safety and performance features.
Later models may have more up-to-date technology options, as well, like forward collision warning, adaptive cruise control, and other driver assistance features like automatic emergency braking, lane departure warning, and blind spot monitoring. Older models also lack infotainment systems with better connectivity features like Android Auto or Apple Carplay.
It's also important to consider the value of the vehicle. Even if you're buying a used Nissan Rogue, there are still considerations like gas mileage and maintenance costs that come into play.
But in short, this is a great car that offers something for everyone. With so many Nissan Rogue models to choose from, it's important to do your research and find the one that best fits your needs.