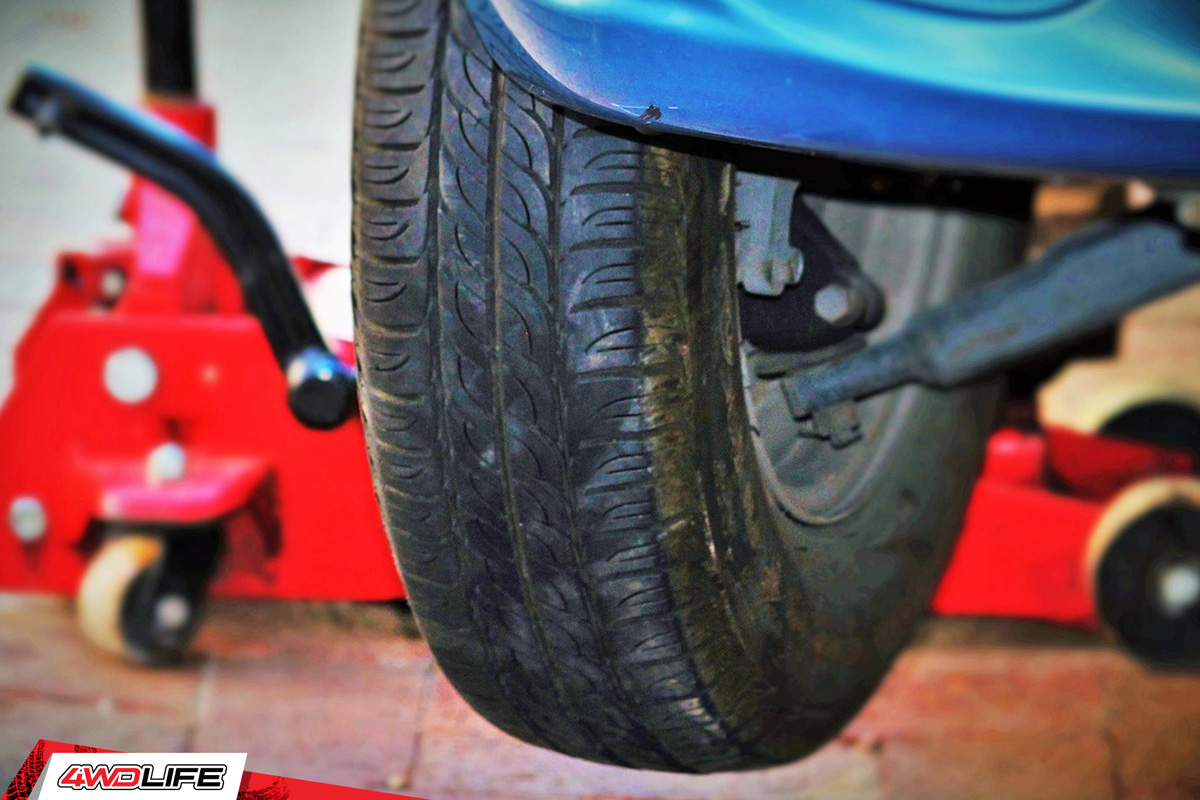 If you plan to get serious off-roading, you should have a jack handy. You'd never know when you have to lift your vehicle to navigate an obstacle, get unstuck, or access the underbody for some quick repairs. When dealing with the high ground clearances and large wheels of your 4WD machine, your best bet is to get a high lift jack.
In this piece, we're taking a look at six of the best high lift jacks in the market today.
What is a High Lift Jack
A high lift jack, sometimes referred to as a "Hi-Lift" jack (especially because of a popular brand by that name), "farm jack," or "handyman jack," is a versatile piece of equipment primarily used for lifting, winching, clamping, pulling, and pushing. These jacks have a characteristic long, vertical design that allows for a greater lifting height than conventional jacks, making them especially useful for off-road vehicles with high clearances or large tires.
Here are some key features and uses of high lift jacks:
Design: High lift jacks consist of a long steel bar with a series of holes running along its length. There's a mechanism that climbs this bar as the handle is operated, allowing it to lift weights.
Lifting: The primary function of these jacks is to lift vehicles or other heavy objects. This is especially handy in off-road situations where a vehicle might be stuck in mud or sand, and you need to lift it to place recovery boards or rocks under the tires.
Winching: With additional equipment, a high lift jack can be used as a manual winch to pull a vehicle out of a tricky spot.
Clamping and Spreading: Some users utilize the jack's mechanism for clamping items together or for spreading things apart.
Pushing: It can also be used to push heavy objects or even to reposition vehicle parts, like realigning a bumper after a minor collision.
Safety: High lift jacks are potent tools, but they can also be dangerous if not used correctly. The jack can become unstable if it's not set on solid ground or if the load shifts unexpectedly. There's also the potential for the handle to kick back if not properly controlled. It's essential to read the manufacturer's instructions and safety guidelines before using a high lift jack.
High lift jacks are commonly found in the kits of off-road enthusiasts, farmers, and anyone else who might need to lift, pull, or adjust something heavy in a situation where a conventional jack would not suffice.
The Best High Lift Jack Roundup
Off-road enthusiasts and automotive professionals require a reliable high lift jack for their lifting needs. In this products roundup, we evaluate several options to help you find the best one for your off-road adventures or maintenance tasks.
How to Choose a High Lift Jack
When buying a high lift jack, it's essential to ensure that the one you select fits your requirements and ensures safety. Here are several factors to consider:
Material & Construction: Most high lift jacks are made of steel or cast iron. The material should be durable, resistant to corrosion, and able to handle the weight of your vehicle or the task at hand.
Lifting Capacity: Check the weight capacity of the jack. It should comfortably exceed the weight of the load you plan to lift.
Height: Look at both the minimum and maximum lifting height. Ensure it suits your needs, especially if you have a vehicle with significant ground clearance or large tires.
Mechanism: The climbing mechanism should be smooth and reliable. Some jacks come with a reversible ratchet mechanism, which is very convenient.
Safety Features: Some jacks are equipped with safety features such as shear pins, which break if the load exceeds the jack's capacity, preventing any potential damage or injury.
Base Plate: A wider base plate provides more stability, especially when working on softer terrains.
Accessories: Some jacks come with accessories or have accessories available for purchase, like lift mate hooks, bumper lift kits, or off-road base plates. These can enhance the jack's versatility.
Portability: Consider weight and size if you're planning to transport the jack regularly, like during off-roading trips.
Price: While it's tempting to go for cheaper models, it's important to strike a balance between price and quality. Remember, a jack is a safety tool, and compromising on quality can lead to accidents.
Brands and Reviews: Established brands generally have a reputation for quality and safety. Reading reviews can also give insights into real-world performance and durability.
Storage: Some jacks come with a storage solution or a protective sheath to keep the jack in good condition when not in use.
Warranty and Customer Support: A good warranty can indicate the manufacturer's trust in its product. Having robust customer support can be beneficial if you encounter issues or need replacement parts.
Environment & Usage: Consider where and how you'll be using the jack. If you're in a marine environment, you might want a jack that has been treated to resist corrosion.
The Bottom Line
High lift jacks are versatile tools essential for off-road enthusiasts. Their unique design allows for lifting, winching, clamping, and pushing in challenging terrains. While invaluable in many scenarios, safety is paramount, demanding careful handling and adherence to manufacturer guidelines to avoid accidents. They are a testament to ingenious engineering tailored for rugged environments.