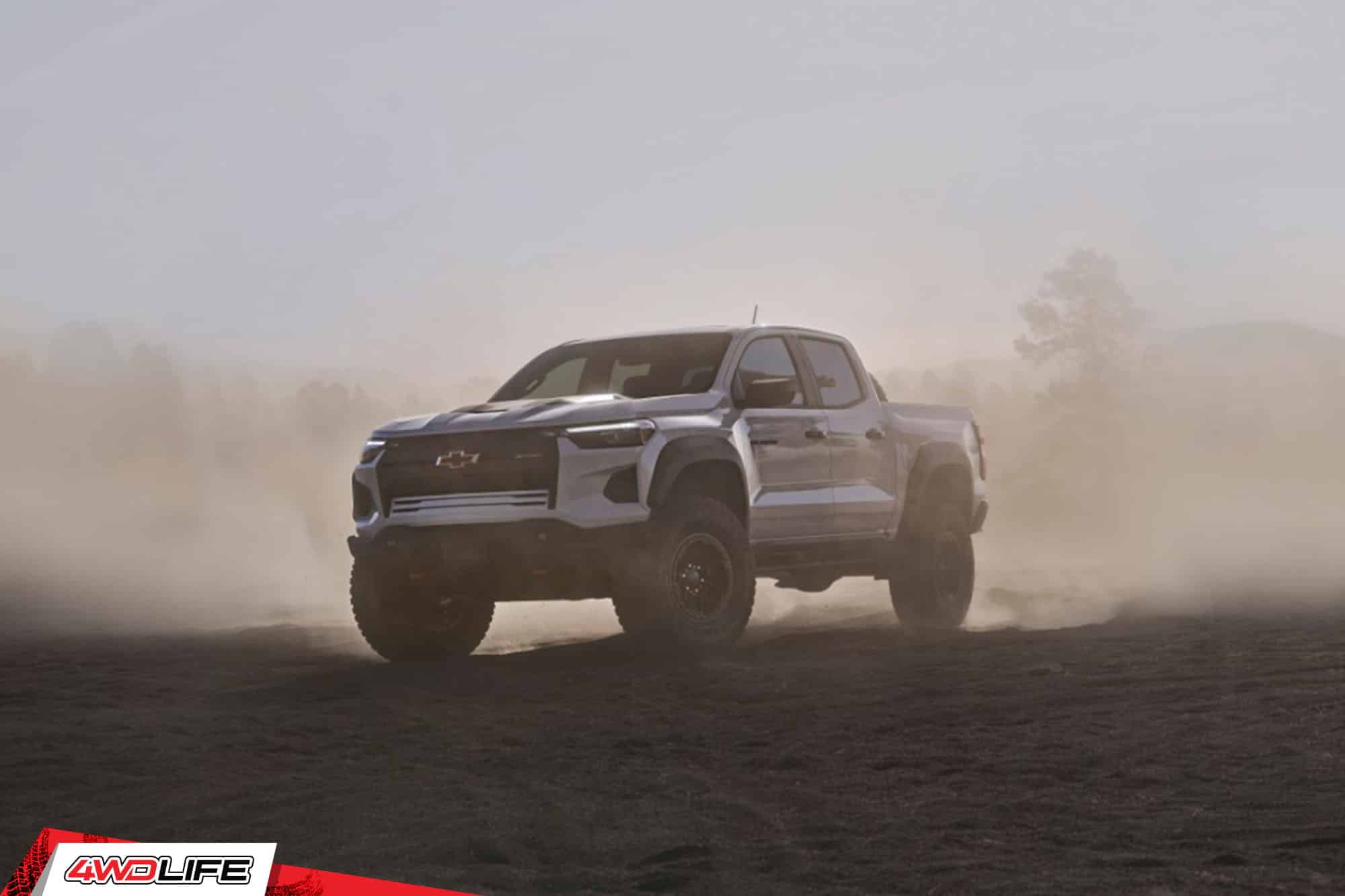 The Chevy Colorado has established itself as a popular midsize pickup truck, offering a combination of versatility, power, and style. In addition to its performance and aesthetics, potential buyers often wonder about the truck's lifespan and reliability.
This midsize truck has spanned three generations starting in 2004 and is still going strong today like its counterpart from the same automaker General Motors, the GMC Canyon. The predicted reliability score of the 2022 model is about 85 out of 100, which is pretty incredible as far as pickup trucks go. That said, let's look into the overall reliability of the Chevy Colorado by asking the question: how long do they last?
The Chevy Colorado's Lifespan
One of the great things about the Chevy Colorado is it has always been known for being reliable. That means it's able to stay in good condition (more or less) with nothing but routine maintenance, and you can expect most models from 2004 to the current model to have a similar shelf life.
That said, we will be looking at the details around this truck's lifespan so we have a good idea of how long it will last.
Warranty
There are a few things to talk about regarding Chevy Colorado's warranty. Let's go over the three primary types:
Standard: As far as the standard warranty goes (which covers repairs and defects), it can reach up to 3 years, or 36,000 miles. As far as which type takes priority, it's whatever comes first.
Rust: Chevrolet offers a pretty good rust-through warranty deal at 6 years or 100,000 miles. Once again, it's whatever comes first.
Accessories: The thing with the warranty for accessories is that it has different coverage depending on when they were installed. If it was installed before the vehicle's delivery, then it's fully covered by the standard warranty. If it was installed after, then it's got a limited warranty of 12 months (unlimited miles).
Major Components
Now that we've covered the warranty, let's talk about some of the major components, as they're important aspects of how you can extend the lifespan of your Chevy Colorado.
Engine: The engine's lifespan is pretty much tied to the lifespan of the Chevy Colorado itself. Based on the general consensus, at about 15,000 miles a year, you can get about 16 to 20 years out of a Chevy Colorado engine. 250,000 to 300,000 miles is what you can expect—provided you treat it well.
Transmission: This varies depending on the vehicle model, but it typically lasts between 130,000 to 180,000 miles for a Chevy Colorado.
Suspension: There are plenty of variables to consider when it comes to the Colorado's suspension, which means it's the most unpredictable of the major components. Some have reported it lasting only 20,000 miles, while others have reported it lasting 50,000, and even 150,000 to 200,000.
Will a Chevy Colorado Last 200,000 Miles?
If we're talking about any average between all models (using the 2016 model as the base), then you have a great chance of reaching 200,000 miles, provided there are routine checks and repairs. Many owners have reported their trucks maintaining strong performance even after reaching this milestone.
Will a Chevy Colorado Last 300,000 Miles?
For the most part, 300,000 miles is the most you can expect from a Chevy Colorado that's been treated well throughout its life. Several factors, including consistent maintenance, gentle driving habits, and adherence to manufacturer recommendations, can contribute to achieving this impressive milestone. 300,000 miles is at the end of its lifespan, so it's a good idea to consider your options.
Maintenance to Extend Chevy Colorado's Lifespan
Much like any other vehicle, the Chevy Colorado will work much better and last longer with proper maintenance. Keep in mind that consulting the vehicle's manual is pretty much mandatory if you want to extend the lifespan of your vehicle.
That said, let's look into how you can potentially extend your Chevy Colorado's lifespan based on preventive maintenance and replacement.
Preventive Maintenance Service Intervals
Let's talk about the standard PMS intervals of the Chevy Colorado's various systems:
Oil Change: Typically you'll want to have the oil checked every 7,000-7,500 miles. Changing the engine oil and filter depends on what the mechanic sees during the routine checkup.
Tune-Up: For the spark plugs, expect a routine change every 97,500 miles. Air filters are replaced every four years (or every 45,000 miles, whichever comes first). As for the belts and wear-and-tear in the engine, it's every 10 years (or 150,000 miles, whichever comes first).
Fluid Changes: For clutch and brake fluid, it's every 3 years (or 45,000 miles). For the engine cooling system, it's every 5 years (or 150,000 miles).
Lubrication – For the transfer case fluid, it should be inspected and potentially changed every 45,000 miles.
Other Components That Need Replacement
There are other components in the Chevy Colorado that could potentially use replacement, so it's a good idea to learn the ins and outs. This includes:
Battery: A typical Chevy Colorado battery will last your vehicle about 3 to 5 years depending on a few variables.
Brake pads: You can expect the brake pads to last around 30,000 to 40,000 miles.
Fuel pump: The fuel pump should last a vehicle about 100,000 miles.
Timing belt/chain: You can expect some issues to potentially arise around the 150,000-mile mark, provided you have good driving habits.
Common Chevy Colorado Problems
There are some common problems plaguing earlier Colorado models. These include AC issues, engine misfires, transmission problems, and more. The Colorado also seems to have issues with a faulty CD player.
While the Chevy Colorado has a reputation for reliability, like any vehicle, it may experience some common issues. However, it's worth noting that Chevrolet has a strong support system and offers prompt resolutions for these problems, ensuring that owners are well taken care of.
Treat Your Chevy Colorado Right
The Chevy Colorado is a dependable midsize pickup truck that has proven itself to be reliable and built to last. With a solid warranty, robust major components, and proper maintenance, this vehicle has the potential to exceed the 200,000-mile mark. By treating it right with responsible driving habits, it may even possibly reach 300,000 miles.
The more you know about your Chevy, the easier it'll be to prolong its life on the road. Also make it a habit to check the owner's manual for extra insight.