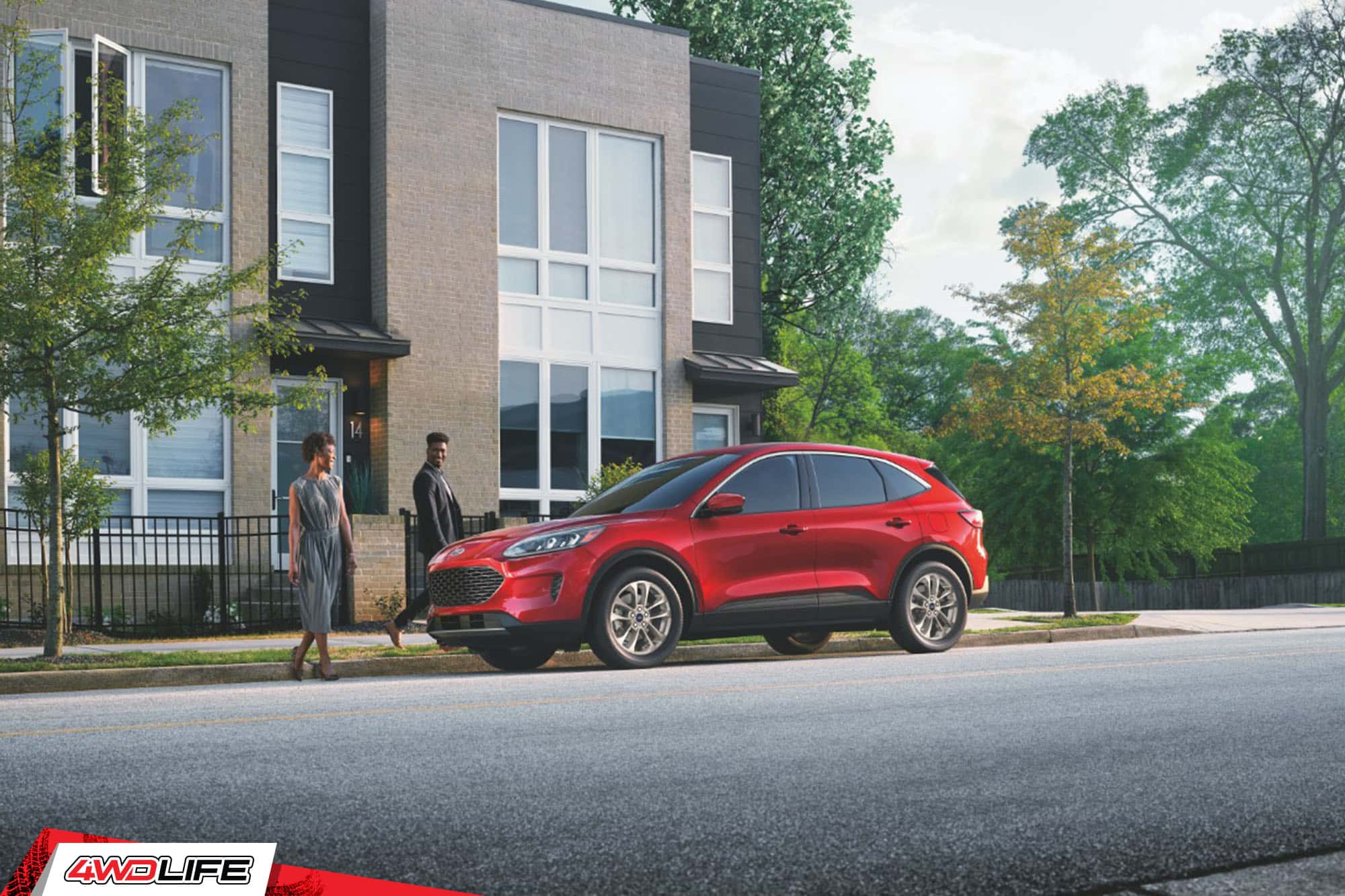 A crossover sport utility vehicle, the Ford Escape is one of the pioneering compact SUVs from the American car maker famous for its moving assembly. Known as Ford Kuga in Europe and Ford Maverick in Japan, the Escape is a well-received Ford model.
Edmunds rates the 2023 Ford Escape 7.7/10, while Kelley Blue Book gives the 2023 Escape 4.2/5 stars, praising its spacious interior and notable fuel economy. Meanwhile, JD Power has an 81/100 rating for Ford Escape's quality and reliability, together with a similar rating of 82/100 for the vehicle's resale value.
But how reliable is the Ford Escape? Let's discuss it further and see if this vehicle is the one you're looking for.
The Ford Escape's Lifespan
Similar to most compact SUVs, the Ford Escape is estimated to have a useful life of over 13 years. However, to appreciate its lifespan better, it is important to examine the warranty and the expected life of its major components.
Warranty
Purchasing a new Escape comes with a standard factory warranty with coverage of three years or a mileage of 36,000 miles, whichever comes first. This is similar to the comprehensive or "bumper-to-bumper" warranty offered by most other car makers, which covers virtually all mechanical issues within the indicated warranty period.
Ford's standard corrosion warranty applies to this vehicle. It provides a five-year coverage against rust-induced damage, usually a hole or perforation, on the metal sheets and panels of the vehicle.
On the other hand, the warranty on genuine Ford accessories is one year or 12,000 miles, whichever comes first.
Major Components
Ford's warranty for the engine is five years or 60,000 miles, whichever takes place first. This warranty similarly applies to the transmission system, which includes all the internal parts, clutch cover, torque converter, and transmission case and mounts. Likewise, the Escape's suspension system is protected by a warranty for five years or 60,000 miles, 
The Ford Escape's engine, transmission, and suspension system are expected to last 150,000 to 200,000 miles. With proper care and maintenance, these major components can last even longer. Based on the US Federal Highway Administration (FHWA)'s estimates, when car owners drive around 13,500 miles per year, a 150,000-mile average useful life translates to 11 years.
Will a Ford Escape Last 200,000 Miles?
Most car websites that have examined the Ford Escape say that the vehicle can make it through 150,000 miles without any major repairs. Making it to 200,000 miles is not difficult, especially if the vehicle is properly maintained.
Will a Ford Escape Last 300,000 Miles?
Many online marketplaces have high-mileage Ford Escape model years that are still fully functional. However, it is important to point out that proper maintenance and care are crucial to have a path toward a 300,000-mile useful life.
Maintenance to Extend the Ford Escape's Lifespan
It is not impossible to have a Ford Escape that can reliably serve as a family or outdoor adventure vehicle after 200,000 miles or more. With proper preventive maintenance and prompt response to defects and natural wear and tear, this vehicle can go a long way.
Preventive Maintenance Service Intervals
For 2007 and older model years, the recommended oil change schedule is every six months or 5,000 miles of distance traveled, whichever comes first. For the 2008 models and the newer releases, it is six months or 7,500 miles. 
It is important to have the tires replaced once the signs of wear emerge. The tires should have no tears or punctures. The grooves and dimples should be deep enough to ensure a good grip. However, it is advisable to replace the tires after six years even if they still appear to be structurally sound.
For the brakes, inspections should be undertaken every 10,000 to 15,000 miles of distance traveled. On the other hand, the cabin air filter needs to be inspected every 15,000 miles, while the engine air filter must be scrutinized every 15,000 to 30,000 miles.
Ford Escape owners must follow these recurrent inspections and replacements, and by the 100,000th mile of the vehicle, the spark plugs need to be replaced and the orange coolant changed. By the 150,000th mile, the accessory drive belt, transmission fluid, and timing belt need to be changed.
Other Components That Need Replacement
Depending on usage, the Ford Escape's battery usually lasts for three to five years. The battery must be changed once the battery fluid level goes low if there are fluid leaks and rusting is observed on the battery and the connectors. Also, consider battery replacement if there is a delayed engine crank and the "check engine" light illuminates, indicating that the battery is losing charge.
Another component that needs to be inspected is the fuel filter. A clogged filter affects the performance of the vehicle. It may need replacement if the vehicle has difficulties starting, stalls, or accelerates sluggishly. A fuel filter in a bad state also reduces fuel economy. Fuel filters usually need replacement every 20,000 to 150,000 miles.
When it comes to the timing belt, the replacement is usually recommended once mileage hits 60,000 to 100,000. Avoid driving with a damaged timing belt, as it can cause complete engine failure. 
Common Issues
There have been reports of adaptive cruise control defects or malfunctioning in the Ford Escape. Additionally, some model years are associated with engine issues, including misfiring, stalling, and power loss. There were also reports of powertrain and suspension problems, which have led to recalls for some model years.
Ford Escape: Reliable But with Some Problems
The Ford Escape is generally dependable, but it is far from perfect. There have been reports of various issues affecting several units. However, the vehicle can run more than 200,000 miles or provide a useful life of more than one and a half decades with sensible usage and proper maintenance.
Also read: The Best Years of Ford Escape