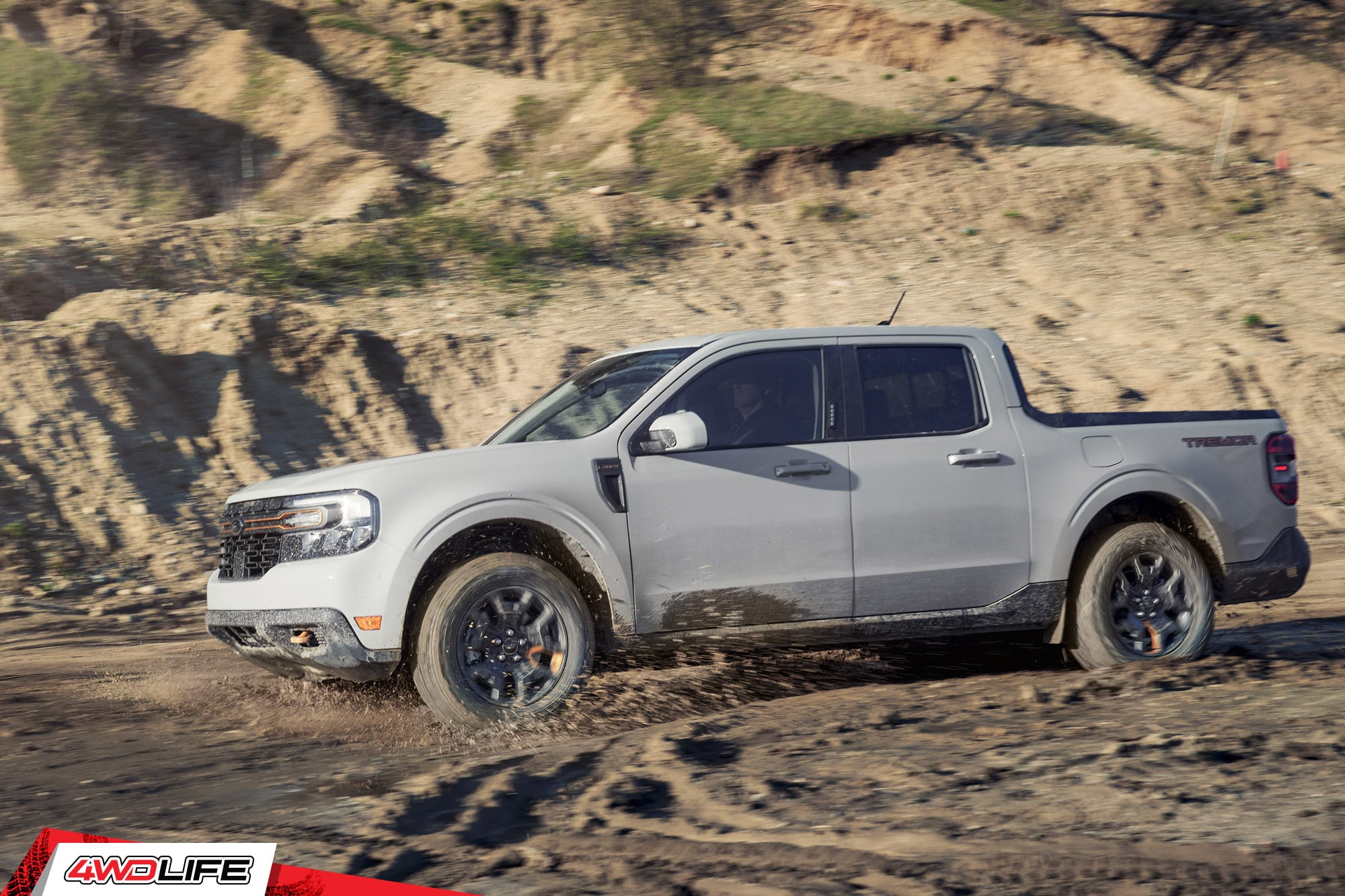 The Ford Maverick is a small truck that has been produced by the American automaker Ford since 2021. The vehicle was introduced as a compact truck alternative to the Ford Ranger, and demand has remained strong since its introduction.
The 2022 Ford Maverick is based on the same platform as the Ford Bronco Sport and shares many of its features with that resurrected SUV. The Maverick is available in both front-wheel drive and all-wheel drive configurations.
The Maverick has received generally positive reviews from critics. Many praise the vehicle for its stylish design, spacious interior, and impressive off-road capability. However, some have criticized the Maverick's electric motor for its lack of engine power and fuel economy.
So, is the Maverick a reliable vehicle? Let's find out.
Ford Maverick Lifespan
The Maverick's a newcomer. So if we go by the number of years, we won't be able to tell much. But let's see how it stacks up in terms of its intended use by Ford and actual mileage from owners.
Warranty
Standard: The standard warranty provided by Ford for the Maverick is three years or 36,000 miles, whichever comes first. This is a fairly standard warranty period for a new vehicle though other brands do offer five-year or 60,000-mile warranties on new vehicles.
Rust: The rust warranty provided by Ford is five years or 100,000 miles, whichever comes first. This is also a fairly standard rust warranty period.
Accessories: The accessories warranty provided by Ford is one year or 12,000 miles, whichever comes first. This is a common length for accessories.
Major Components
Engine: The standard hybrid engine in the 2022 Ford Maverick is a 2.0-liter four-cylinder unit that produces 250 horsepower and 277 pound-feet of torque. The engine in the Ford Maverick is expected to last for around 200,000 miles. Thanks to a standard hybrid powertrain and a continuously variable automatic transmission, the Maverick gets impressive fuel economy ratings, with estimates of 40 mpg in combined driving, which is better than most compact SUVs and many sedans on the market.
Transmission: The transmission is an eight-speed automatic transmission unit. The transmission is also expected to last for around 200,000 miles.
Suspension: The suspensions are independent front and rear. The suspensions are expected to last for around 100,000 miles.
It's important to note that driving habits, typical conditions, and vehicle care can all affect these estimates. It's always best to consult your owner's manual for the specific maintenance schedule and costs for your vehicle.
Will a Ford Maverick Last 200,000 Miles?
The answer to this question largely depends on if you take good care of your vehicle and how often it gets regular maintenance. That being said, it is certainly possible for a 2022 Ford Maverick to last 200,000 miles with proper care. In fact, many owners report their vehicles lasting much longer than that.
Will a Ford Maverick Last 300,000 Miles?
The answer to this question is complicated. Ford Mavericks are generally reliable cars, but there are a number of factors that can affect how long one lasts. There are reports of Mavericks surpassing 400,000, so 300,000 is certainly possible. You wouldn't even think that a new vehicle could be driven that much, but apparently, it is possible!
Maintenance to Extend Ford Maverick Lifespan
The 2022 Ford Maverick is a reliable truck, but like all vehicles, it will need some maintenance and care to keep it running properly. There are a few key things you can do to extend the lifespan of your Maverick and keep it running smoothly for years to come.
Preventive Maintenance Service Intervals
Oil Change: Depending on your Maverick's model year, you'll need to change your oil every 3,000 to 5,000 miles or every 3 to 6 months, whichever comes first. When changing your Maverick's oil, the oil filter should also be replaced. A new oil filter helps remove contaminants from the engine oil and keeps the oil clean for longer.
Tune Up: A tune up involves more than just changing the oil. Over time, spark plugs, wires, belts, and other engine components can wear out and degrade performance. Having a professional mechanic perform a tune up according to the schedule in your owner's manual can help keep your engine running smoothly and prevent larger, more expensive problems down the road.
Brake Service: Your brakes are one of the most important safety features on your vehicle, so it's important to keep them in good working order. Have your brakes inspected at least once a year and more often if you notice any changes in performance, such as a softer pedal, longer stopping distance, or strange noises.
Battery Service: As your battery ages, it can lose the ability to hold a charge and provide the power your starter needs to turn over the engine. Have your battery tested regularly, and replaced if necessary, to avoid being stranded with a dead battery.
Tire Rotation: Rotating your tires is an important part of preventive maintenance. Over time, uneven wear can lead to premature tire failure. Rotating your tires at regular intervals can help ensure even wear and a longer lifespan for your tires. Since the Maverick is front-wheel drive, expect the front wheels to gain more wear.
Fluid Changes: To maintain peak performance and extend the life of your 2022 Ford Maverick, it is vital that you keep up with the recommended maintenance schedule. This includes changing the transmission fluid every 30,000 miles. In addition, the coolant should be changed every 50,000 miles.
Major Components that Need Replacement
As with any other vehicle, the Maverick will need some major components replaced at some point during its lifespan. These include:
Engine: The engine is the most important component of your car, and it's also the most expensive to replace. If you're having trouble with your engine, it's best to take it to a mechanic and have them diagnose the problem. If they can't fix it, you may need to replace the engine.
Transmission: The transmission is one of the most expensive and crucial components of the Maverick. It will need to be replaced at some point, and the cost can be upwards of $4,000. However, proper care and maintenance can extend the life of the transmission.
Suspension: The front suspension is responsible for smooth handling and a comfortable ride. Over time, the components can wear out and will need to be replaced. Vehicle suspensions are particularly vulnerable to wear and tear and will need to be replaced after around 50,000 miles.
Brakes: The brakes are one of the most important safety features on any vehicle, and they will eventually wear out and need to be replaced. Depending on how often you use your Maverick, you can expect to replace the brakes every 30,000 to 50,000 miles.
Timing Belt: The timing belt is responsible for synchronizing the engine's components. It needs to be replaced every 60,000 to 100,000 miles.
Filters and Pumps: The fuel and air filters will need to be replaced regularly. The timing belt should also be replaced every 100,000 miles.
Battery: Most batteries will last around four years, but that's not to say they won't need to be replaced sooner or later.
Ford Maverick Common Problems
So far, Ford has issued 11 recalls for the Maverick. One recall is over the rear seat buckle not being correctly attached. The second recall is over the fuel tank, which might suffer damage when owners install bed liners. Another recall is for a software issue.
The primary complaint related to transmission problems is that the vehicle jerks and shakes when drivers switch between gas and battery mode. The paint and body issues have to do with paint chipping away during washes, resulting in bare metal being exposed. The hood problems are due to the fact that the hood may not latch correctly, which can cause it to shudder in the wind.
Proper Care Ensures Greater Reliability
The Maverick has been praised for being an overall solid truck. It gets great gas mileage, and features like rear-cross traffic alert, lane keeping assist, and Ford integrated tether system mean it's a safe and capable vehicle. But due to how new Ford Mavericks are, there isn't a lot of solid information on their long-term reliability.
The 2022 Ford Maverick continues to have strong market demand. We'll surely have more information about its long-term reliability as more units hit the road, gain mileage, and age.