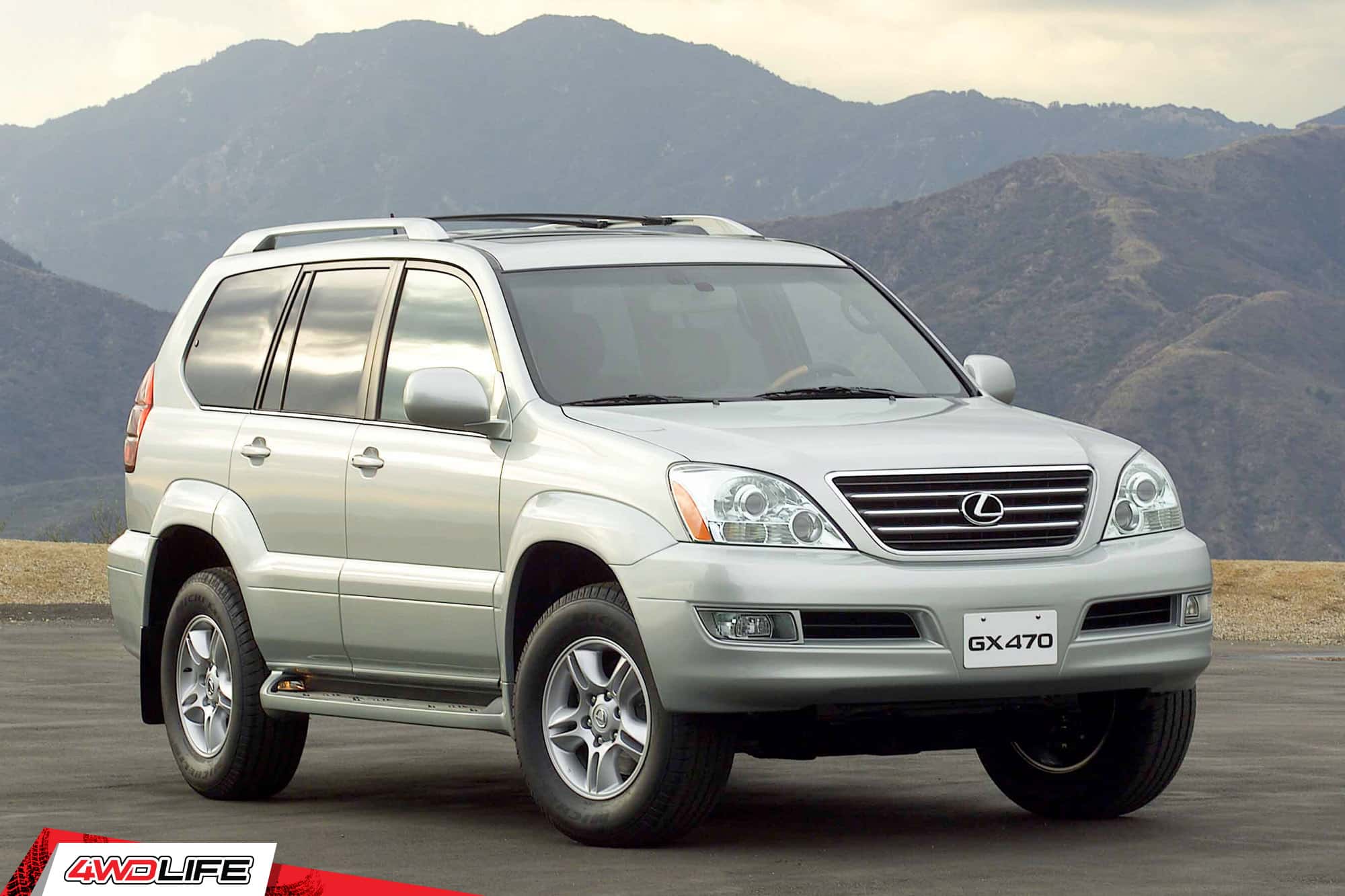 The Lexus GX470 is a mid-size luxury SUV that first entered production in 2002 and ended its production run in 2009.
It has consistently been one of the most reliable and highly sought-after SUVs on the market, with drivers praising it for its towing capacity, good gas mileage, rear seat entertainment system, driver assistance features, ample storage space, and off-road capabilities.
According to various outlets like Car Parts, the Lexus GX470 has achieved an impressive reliability score of 4.0 out of 5 stars, with reviewers noting its strong engine performance and comfortable ride quality. In addition to its reliability, the GX470 also scores very high in safety tests.
The Lexus GX 470 is also a popular choice for families due to its safety features and spacious interior. In addition, the GX470 still receives servicing support from Lexus despite being a discontinued model.
But exactly how long do Lexus GX470s last? Let's take a look.
Lexus GX470 Lifespan
To determine the overall lifespan of the Lexus GX470, we need to look at several factors, including the standard warranty offered by Lexus, as well as the life expectancy of major components like the engine and transmission.
Warranty
Standard: The Lexus GX470 is unique compared to most traditional warranties, as it comes with a 4-year/50,000 miles basic limited warranty and a 6-year/70,000 miles powertrain warranty.
Rust: In addition, there is also a rust-through coverage of 6 years with unlimited mileage.
Accessories: The accessories coverage for the GX470 is 2 years or 50,000 miles.
Major Components
Engine: The engine of the Lexus GX470 is rated by manufacturers to last an average of 250,000 miles. However, anecdotal evidence from owner groups suggests that these engines can last well beyond that. Some owners have more than 500,000 miles with proper care and maintenance.
Transmission: Similarly, the transmission in Lexus' GX470 is designed to last for about 150,000 to 200,000 miles. This is rather good for any transmission.
Suspension: The suspension of the GX470 is also rated to last an average of around 30,000 to 80,000 miles.
Will a Lexus GX470 Last 200,000 Miles?
Yes, with proper care and maintenance, the Lexus GX470 can easily last up to 200,000 miles. However, it is important to note that this varies depending on how the vehicle has been treated and maintained over its lifespan.
Will a Lexus GX470 Last 300,000 Miles?
While it is possible for a Lexus GX470 to last up to 300,000 miles, this is dependent on proper servicing and maintenance. Moreover, you may need to replace less expensive components throughout this period to ensure sustained performance.
Maintenance to Extend Lexus GX470 Lifespan
To keep your Lexus running at its peak performance for as long as possible, it is important to keep up with regular preventive maintenance services. These services should be performed at the intervals specified by the manufacturer.
Preventive Maintenance Service Intervals
Oil Change: Lexus recommends changing the oil and filter every 6 months or 5,000 miles, whichever comes first.
Tune Up: The tune-up should be performed at least once a year or every 12,000 miles. This includes checking and replacing spark plugs, air filters, belts, etc.
Fluid Changes: Fluids such as transmission fluid, ATF, and coolant should be checked and replaced at least every 60,000 miles.
Lubrication: Four wheel drive components, such as the driveshaft, should be inspected and lubricated every 65,000 miles.
Other Components That Need Replacement
Aside from regular preventive maintenance services, certain components in the Lexus GX470 may need to be replaced over time.
Battery: It is recommended that the battery of a Lexus GX470 be replaced every 3 to 5 years.
Brake Pads: The brake pads should be replaced at least every 50,000 miles.
Fuel Pump: The fuel pump typically needs to be replaced once you reach 150,000 miles.
Water Pump: The water pump should be replaced at least every 100,000 miles but they are typically replaced at the same times as the timing belt.
Timing Belt: The timing belt on the GX470 should last between 60,000 and 90,000 miles before needing to be replaced.
By taking the time to regularly maintain and inspect your Lexus GX470, you can ensure that it will last for many years to come.
Lexus GX470 Common Problems
Fortunately, the common problems associated with the Lexus GX470 are relatively minor. In one issue, some owners have reported hearing a "clunk" sound when they stop. This is usually caused by suspension components not being properly equipped or working, and can be easily fixed by replacing the affected parts.
Another reported issue is the sunroof getting stuck in the open or closed position. This is most likely caused by a faulty motor and will require professional repair.
Lastly, some GX470 owners have reported experiencing airbag warnings. These are typically either B0111 or B0116 error codes. In order to fix this, you will need to have the airbag module reset by a qualified technician.
As you can see, the Lexus GX470 is a reliable and long-lasting vehicle. By performing regular maintenance, you can ensure that it will last for years to come. Regularly checking for common problems and having them fixed promptly can also help extend the lifespan of your vehicle. Regardless, with proper care, you should be able to get the most out of your GX470 for many years.
Lexus GX470: A Reliable Luxury Vehicle
Lexus GX470 reliability is well-deserved. With reliable performance, plenty of luxury features, and a long lifespan, it is one of the best luxury vehicles on the market today. As long as you keep up with the recommended maintenance and repair any common problems that arise, your GX470 should provide years of reliable service.
And as such, the Lexus GX470 is a great long-term used car for anyone looking for an extremely reliable luxury vehicle. You can find many used GX470s on the market at affordable prices. But you will want to make sure that the previous owner or dealer has kept up with the manufacturer's maintenance schedule. Doing so will ensure that you get a reliable and long-lasting luxury vehicle for many years.
Overall, the Lexus GX470 is a reliable and long-lasting vehicle. It's true that you may experience some common problems over time, but they should be easy to fix with the help of a certified technician.