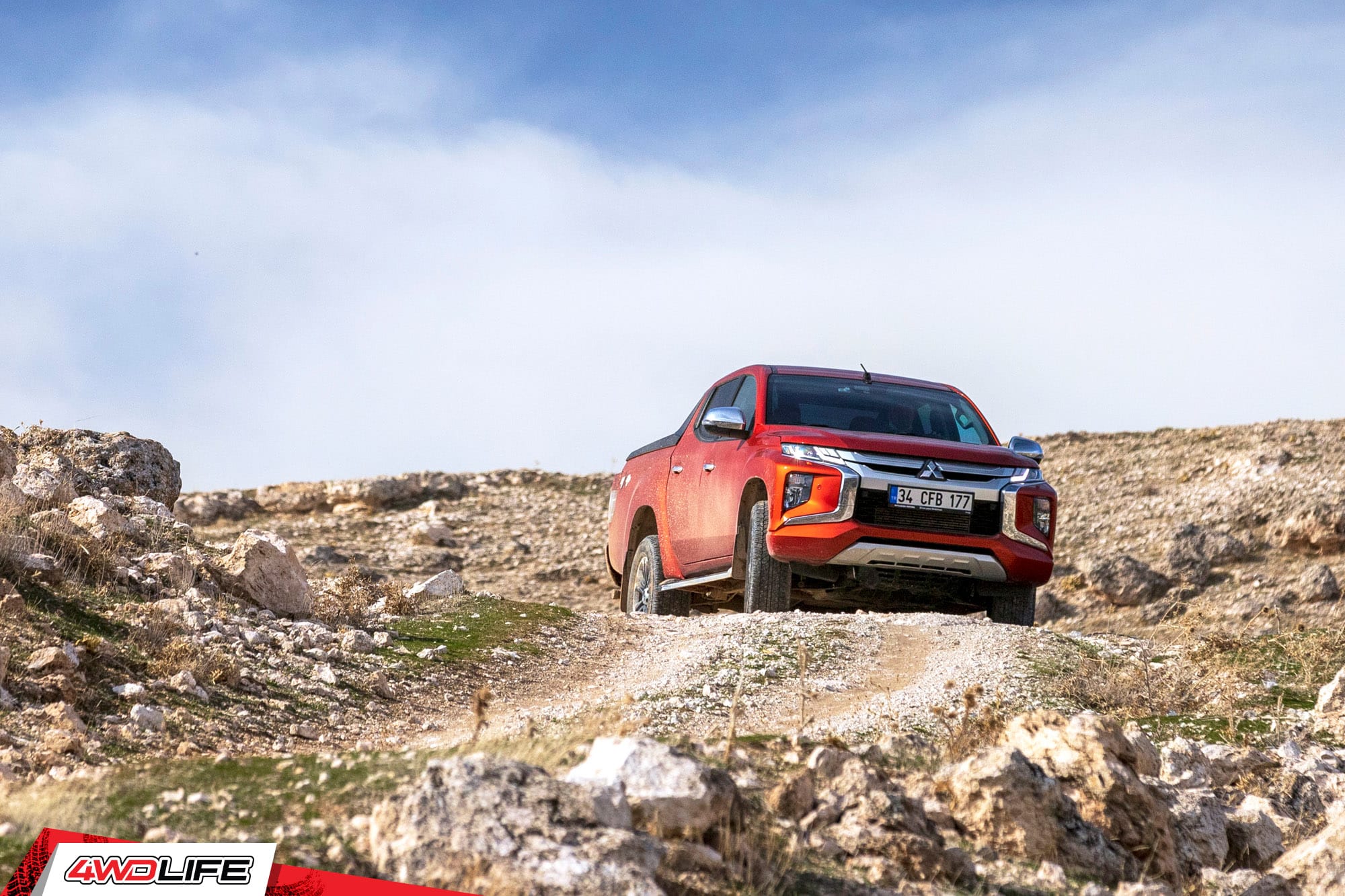 Overlanding is fast becoming one of the most popular American outdoor recreational activities for nature enthusiasts, gearheads, and off-roaders. This unorthodox form of camping is less about the camp spot and more about taking the road less traveled to get acquainted with the backcountry of some of the most scenic routes in the nation.
While there's nothing like being close to nature in any venue, there are some locales considered more breathtaking than others. To give you some goals to shoot for, we've compiled a list of the top 10 overlanding trails in the United States.
What Makes a Great Overlanding Trail
So what makes an overland route memorable? Certain characteristics have the potential to shape the difference between a good overland adventure and a great one. Although every overland route expert has their own personal preference, there seems to be a general consensus over what outlines the top overland trails.
The best overland routes should:
Include several types of trails/paths for the rookie and the experienced driver
Have some incredible views, preferably from higher points
Be far enough off the beaten path so it doesn't become saturated with tourists
In an area that gets all four seasons
Has varying degrees of wildlife and plantlife
Again, everybody is different when it comes to their ideal overlanding routes. However, most adventurists could agree that the above features make a great overland excursion.
10 Overlanding Trails in North America to Try
Follow along with our top 10 adventure trails North America has to offer.
1 – Chicken Corners Route
Location: Moab, Utah
Total Distance: 9 miles
Estimated Time to Complete: 4 Hours
Best Time to Travel: March-November
The location of Chicken Corners contains some of the most heart stopping overland routes in general. Moab is a rugged, scenic oasis that will definitely get you used to some intense overlanding routes. Located in Canyonlands National Park, one of many in and around Moab, Utah, this is a classic route seen on documentaries and even auto manufacturer commercials. Surprisingly, this is considered a moderate-rated trail despite the high elevation, narrow pathways, and cliff edges.
2 – High Water Mark Trail (Ozark Overland Trail)
Location: Ozark Mountains, Arkansas
Total Distance: 140 miles
Estimated Time to Complete: 2-3 days
Best Time to Travel: Fall
Located partially in the Ozark National Forest, the High Water Mark Trail is a longer trek, with the exact route taking up to three days. You'll journey through national forest land in your off-road vehicle, weaving through the partially paved trails and encountering mud-covered logging roads that are extremely tight. The highlight of this overlanding route is the fact that it has 12 water-crossing areas, so bring your winch and recovery gear. It's also the gateway to the Western United States, as the terrain gets noticeably different west of this area.
3 – Enchanted Rockies Trail
Location: Queen, New Mexico to Estes Park, Colorado
Total Distance: 1,200 miles
Estimated Time to Complete: 1-2 weeks
Best Time to Travel: Late June to early October
This CO distance trail makes for a great overlanding trip with the family. While there's still plenty of off-roading excitement, you can definitely find overlanding trails that are more for the adrenaline junkie type. This mostly tame trail goes on for an incredible distance – and can take over two weeks, depending on your speed and conditions. During the winter, conditions can deteriorate quickly as the dirt roads on the steep grades freeze and then turn to mud. It's mostly off pavement, but tightly packed gravel roads don't present too much trouble.
4 – Dalton Highway
Location: Between Fairbanks, Alaska and Deadhorse, Alaska
Total Distance: 414 miles
Estimated Time to Complete: 13-14 Hours
Best Time to Travel: Summer
You've probably seen this Alaska distance trail on Ice Road Truckers. If you finish this long highway, you'll end up at the edge of the Arctic Ocean, in the remote oil fields of Alaska. Traveling through Wild Alaskan bush, there's no cell service at all on the Dalton Highway. This road runs along the Trans Alaska Pipeline and was designed solely for big rigs to deliver supplies to the oil rigs. There's only two gas stations on the whole trip – just mostly barren tundra prone to some of the worst weather conditions on earth. If you do go – make it in March or early June, and don't even think about taking a two wheel drive vehicle. On the upside, you'll get great views of the Northern Lights.
5 – South Core Banks Route
Location: Outer Banks, North Carolina
Total Distance: 56 miles
Estimated Time to Complete: 3 hours
Best Time to Travel: Summer/Fall
Explore the rich history of North Carolina's Crystal Coast, or the Outer Banks Barrier Islands. This is a beautiful trek along the edge of the Atlantic with all sorts of stops for shelling, swimming, and ocean-side camping. One of the coolest portions of the trip is through Manteo and Roanoke Island – it's full of pirate history from the 1500s when the feared Black Beard pillaged the area.
6 – Cape Lookout National Seashore
Location: Cape Lookout, North Carolina
Total Distance: 21 miles
Estimated Time to Complete: 2 hours
Best Time to Travel: Summer
This is another gem located at the southern portion of the Outer Banks. This is where you'll find the historic Cape Lookout lighthouse, one of the most famous lighthouses in the US. This stretch of trail is directly on the beach – 21 miles of nothing but sand and waves, in one of the only stretches of driveable beach on the east coast.
7 – Mojave Road
Location: Mojave National Preserve, California
Total Distance: 138 miles
Estimated Time to Complete: 2-3 days
Best Time to Travel: Fall
This California distance trek winds through the Mojave Desert, where you'll find some interesting things, to say the least. Aside from the Joshua Tree, the famous Mojave Desert has some other famous sites, including the Frog Shrine, the Mojave bus, lava flows, and dried-up lake beds. Temperatures can get well over 120 degrees during the summer, so it's best to go during the fall weather to avoid heat exhaustion.
8 – Rubicon Trail
Location: Lake Tahoe, California
Total Distance: 16.4 miles
Estimated Time to Complete: 7 hours
Best Time to Travel: Summer
This incredible hike through one of the most famous mountain ranges in the world is nothing short of amazing. You'll encounter places that only those who have the option of 4×4 have seen in person. You might even recognize some of the areas from photos you've seen in 4×4 commercials or in famous photos. Emerald Bay is one of the most scenic lakes in the country, offering views you won't find anywhere else in the world.
9 – Black Bear Pass
Location: Telluride, CO
Total Distance: 8.5 miles
Estimated Time to Complete: 6 hours
Best Time to Travel: July through October
This is potentially one of the most challenging trails in the entire country. Located on the Continental Divide, this is a popular destination for long-distance hikers. This path is home to Bridal Veil Falls, one of the most photographed locations in the United States. However, you've been warned – this trail is not for the beginner. It's potentially one of the most difficult on the list.
10 – Pan-American Highway
Location: Alaska to South America
Total Distance: 19,000 miles
Estimated Time to Complete: Depends on your speed
Best Time to Travel: Depends on which point you begin
The Pan-American Highway is the Superbowl of overland road trips. This series of highways connects South America and North America – with one end in Panama and the other in Alaska. It's a total of 19,000 miles, and it will take most travelers a minimum three months, and that's rushing things. It's not unheard of for overlanders to take a full year to enjoy this stretch of road. It's a grueling journey, but the reward is driving through 14 countries, seeing some of the most incredible sights the world has to offer, and meeting a versatile assortment of people while interacting with different cultures.
Preparing for an Overland Trip
Preparing for an overland excursion requires some strategic planning. Depending on where you travel, the plans could change significantly. These are some of the best tips for planning an overlapping adventure:
Do your research. Investigate the route and traffic laws. Plan for the weather.
Ensure your vehicle has all the right equipment. Any modifications should be done well before you embark on your journey.
Pack your personal gear. Clothes, water, and anything else you'll need individually.
Get your affairs in order. Check for any permits that might be required and passports if you're traveling to a foreign country. Inform an emergency contact and set up some type of schedule for regular phone calls to inform your contact your trip is going safely.
Get prepared mentally and physically. An overland trip isn't easy and can take a toll on you mentally. Get excited and get in the right frame of mind.
Conquering Overlanding Trails
Taking on overlanding trails is addicting, as you'll soon find out if you're a newcomer to these unique adventures. Make sure you log all of your trips and keep a photo bank of all the sights and incredible moments you encounter.
The most important thing to remember is to plan ahead, and never bite off more than you can chew. Ensure your vehicle is fully prepared for the hike in front of you, and make safety your main priority.