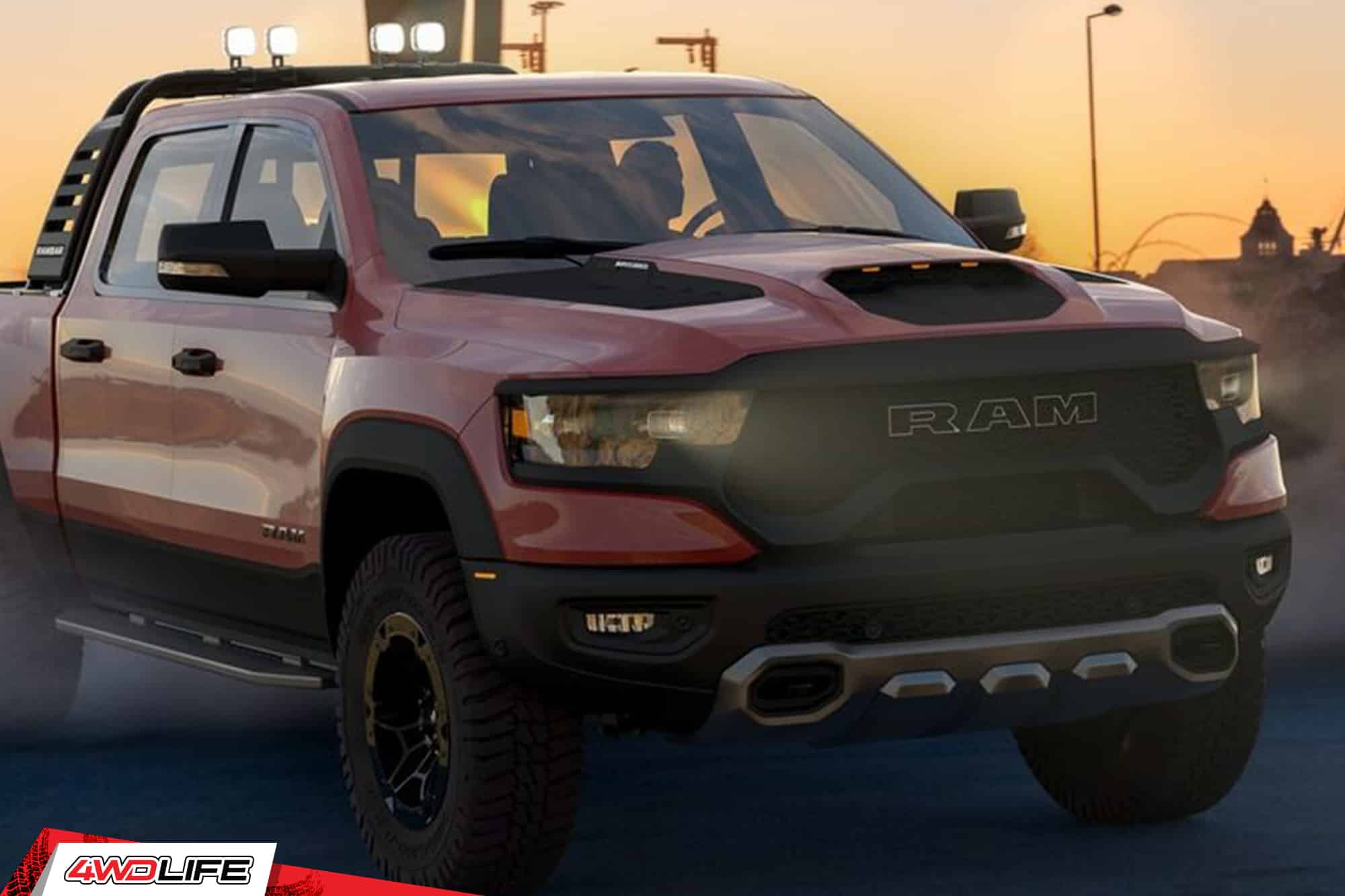 Automatic transmissions are standard in the car industry. The ZF's 8HP 70 transmissions are the best, most efficient, most advanced, and most durable among those modern gearboxes. However, such lofty claims require a thorough explanation and in-depth review. Here is what you need to know about 8HP 70 transmission in Ram trucks.
What is a ZF 8HP70 automatic transmission?
The ZF 8HP70 transmission or the Torqueflite 8 speed is an 8-speed automatic transmission that boasts innovative planetary gearsets for smoother and higher quality shifting and better fuel efficiency. It is able to do so thanks to its hydraulic torque converter, five shift elements (two brakes and three clutches), eight gears, and four gearsets.
Chrysler's truck division has been installing ZF 8HP 70 transmissions since 2013. You'll find it in the following models:
Ram 1500 with 3.0-liter EcoDiesel engine and 5.7-liter Hemi

Ram 2500/3500 HD with 6.4-liter V8

Ram 3500 CC with the same engine.
What Makes RAM's 8HP70 8 Speed TorqueFlite Transmission Great?
Precise engineering, modern technology, and materials have produced impressive results. The 8HP 70 transmissions not only shift faster than any other torque-converter automatic on the market but also return excellent fuel economy and are lighter and more precise than similar transmissions offered by the competition. They also can handle more torque and have a longer lifespan.
Fuel Economy
One of the critical features of the ZF 8HP 70 transmission is the famed thermal management system. It is a heat exchanging system that uses the engine coolant to instantly heats the transmission fluid, providing the gearbox with sufficient working temperatures, and reducing fuel consumption and wear. However, through intelligent engineering, modern materials, and electronic management system, the overall fuel economy is improved by 11% over old ZF 6HP units and 14% over manual transmissions.
Lightweight yet sufficient
We are used to big and heavy automatic transmissions, but ZF 8HP 70 weighs only 192 lbs (87 kilograms). Using modern and lightweight materials such as aluminum alloy for bell housing or high-quality steel significantly reduces the vehicle's overall weight. Lower weight means lower consumption since the engine uses less fuel, regardless of vehicle use.
Uses low-viscosity fluid
The transmission fluid is the most crucial component in an automatic gearbox. The 8HP 70 comes with a special low-viscosity fluid designed to lubricate all moving parts thoroughly and reduce friction and heat (which translates as wear).
Although the ZF calls it fluid-for-life, most service bulletins suggest you should change your transmission fluid at 100,000 miles mark.
Reduced C02 Emissions
The reduced emissions are another satisfying characteristic of the ZF 8HP 70 gearbox. When the engine delivers power through the gearbox, the weight of the transmission puts the load on the drive train. Since the ZF 8HP 70 is light, the motor can burn cleaner and more efficiently, which is one of the secrets of low CO2 ratings and remarkable fuel efficiency.
Adapts to any driving situation
One of the critical characteristics of 8HP 70 is that it doesn't use a sequential shift pattern, allowing the gearbox to shift from 2nd to 8th in extreme circumstances. It provides the driver with better control of the vehicle in all kinds of situations.
Since the 8HP 70 is an electronically controlled transmission, it "learns" the driver's habits so it can adjust shifting points for maximum efficiency. Besides that, transmission software calculates several variables like temperature, grade, stability/slip, and acceleration to provide smooth power delivery and economy. Moreover, the 8HP 70 Ram transmission can be switched to manual mode as with many modern automatics if the driver requires more engagement.
8HP70 Transmission FAQ
How much power can an 8HP70 handle?
The 8HP 70 can handle Ram's power output of up to 410 hp (6.4-liter V8 gasoline) with ease. However, the talk of the community is that this transmission can handle up to 500 hp without any modifications. The 8-speed Torqueflite reliability is remarkable, even in heavy-duty use.
Who makes the TorqueFlite 8-speed transmission?
The TorqueFlite 8-speed transmission is made by ZF Friedrichshafen AG, a German company and one of the car industry's leading suppliers of transmissions and components. At first, the production of an 8HP gearbox, the production was located in Germany. However, in 2013, Chrysler secured the licensing deal and moved the production to Kokomo Transmission Plant in Indiana. Now, all Ram's 8-speed automatics come from that factory.
What is the torque range of the 8HP70 transmission?
The torque range of the ZF 8HP 70 transmission is 700 Nm which is designated as "70" in its name. The 700 Nm is 519 lb-ft of torque which is more than adequate for use in Ram trucks. The ZF also produces transmissions with even higher ratings. They are marked numerically higher, like 8HP 90, for example.
The ZF8HP 70 Gives Ram Significant Advantage Over The Competitors
With advanced technology, modern materials, and numerous improvements over the older design, the 8HP 70 transmission is a world-class component used by multiple brands.
In Ram trucks, it rewards the owner with significantly improved fuel economy, lower emissions, better control, higher torque ratings, and lightweight construction. That dramatically improves the overall driving dynamics of current Ram models and their market appeal.