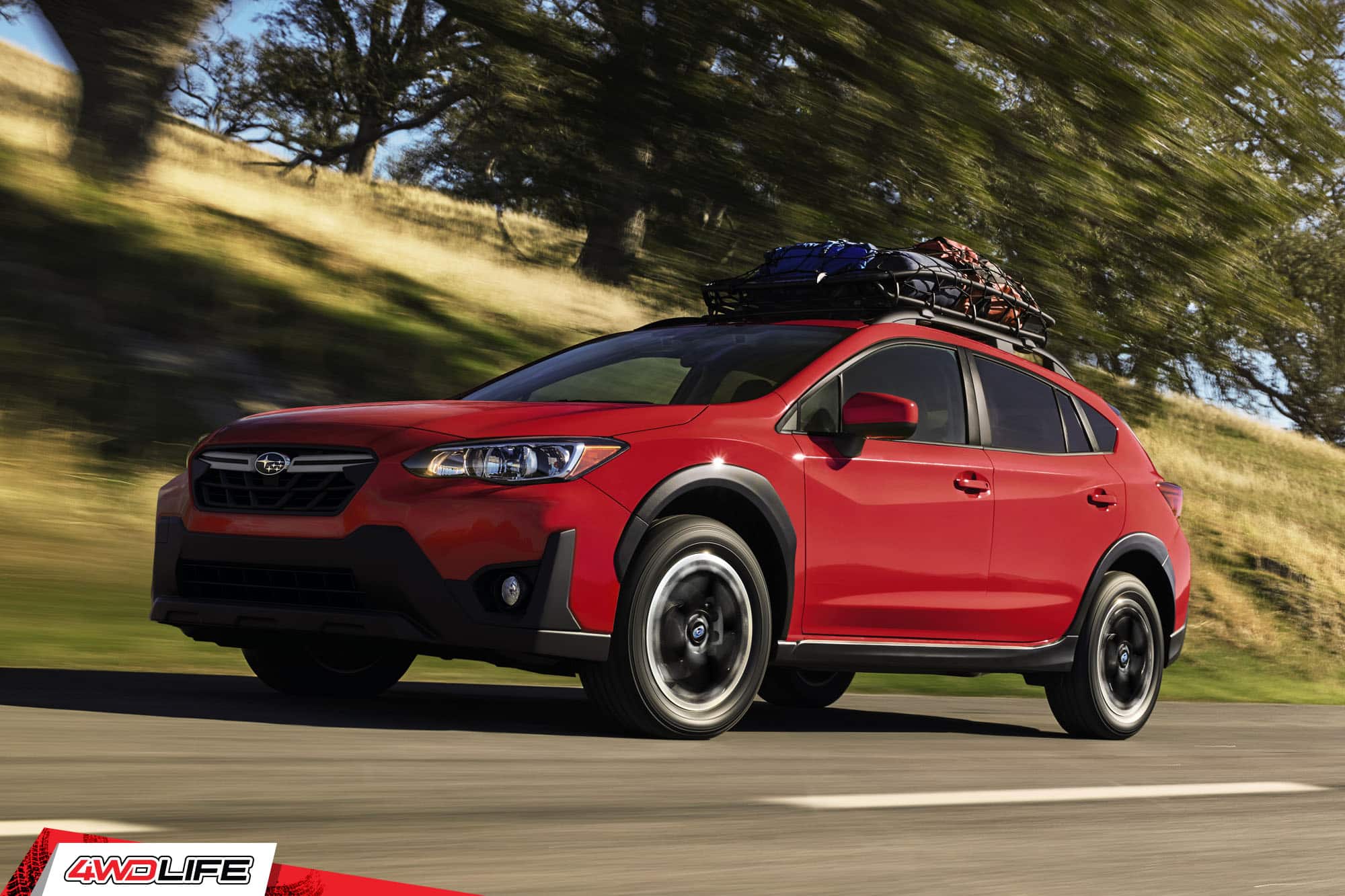 The Subaru Crosstrek, originally called the XV in its first generation, is a series of compact SUVs produced by Japanese automobile manufacturer Subaru since 2013. It serves as an entry-level model for the automaker's lineup of all-wheel drive vehicles and offers drivers the capability of tackling off-road trails without sacrificing passenger and cargo space.
The Crosstrek is well-received in the market, and has been praised for its exterior styling, fuel efficiency, reliability, and capability. Consumers have also noted its spacious interior for a vehicle of its size as well as the all-wheel drive system that comes standard with each model. It also has ample ground clearance for going over rougher terrain.
You can enjoy standard features like automatic climate control, leather-wrapped steering wheel, automatic emergency braking, and perks like Android Auto and adaptive cruise control. It also features some interesting tech like steering-responsive headlights, rear cross traffic alert, lane departure warning, and more.
It has also consistently ranked high on industry reliable rankings, with J.D. Power scoring it with a reliability rating of 77 out of 100 for the 2020 model year. But just how long does the Subaru Crosstrek last? That's what this article will reveal, so keep reading to learn all about Subaru Crosstrek's reliability.
Subaru Crosstrek Lifespan
Let's examine some critical areas that regularly affect a vehicle's longevity.
Warranty
Standard: The standard warranty for the Subaru Crosstrek is 3 years or 36,000 miles, whichever comes first.
Powertrain: Subaru also provides a powertrain warranty for the Crosstrek. It's good for 5 years or 60,000 miles, whichever comes first.
Rust: Coverage for rust is limited to 5 years, regardless of mileage. That means you can report any rust or corrosion damage within the first 5 year of owning your Crosstrek, even if you've already driven past 36,000 miles.
Accessories: When it comes to accessories for the Subaru Crosstrek, you once again get 3 years or 36,000 miles of coverage.
Major Components
Now that you know what to expect from Subaru's warranties for the Crosstek, it's time to look at the lifespans of critical vehicle components.
Engine: The gas engine in the Crosstrek is expected to last around 200,000 miles or 13 years with proper care and maintenance. This data on the base engine is based on anecdotal evidence from owners and owner groups, as well as the manufacturer's rating.
Transmission: The continuously variable automatic transmission in the Crosstrek can last up to 250,000 miles. However, it's likely that major servicing will be needed on or after the 150,000-mile mark.
Suspensions: According to Subaru mechanics, you should change your shocks and struts every 35,000 miles. However, many Subaru owners of Sport and Limited models state that you can easily get 60,000 miles as long as you're using your compact SUV for everyday driving needs.
Will a Subaru Crosstrek Last 200,000 Miles?
Based on what owners have experienced so far, it appears that the Crosstrek can easily last 200,000 miles or more with proper maintenance and care. The engine is expected to reach that threshold with few major issues, and the transmission should last up to 250,000 miles before needing major servicing.
Will a Subaru Crosstrek Last 300,000 Miles?
To reach 300,000 miles in a Crosstrek, you will need to perform all required maintenance and service, as well as regular preventative maintenance. But there are enough owners who have reached 300,000 miles with their Crosstreks to say that it is possible.
Maintenance to Extend Subaru Crosstrek Lifespan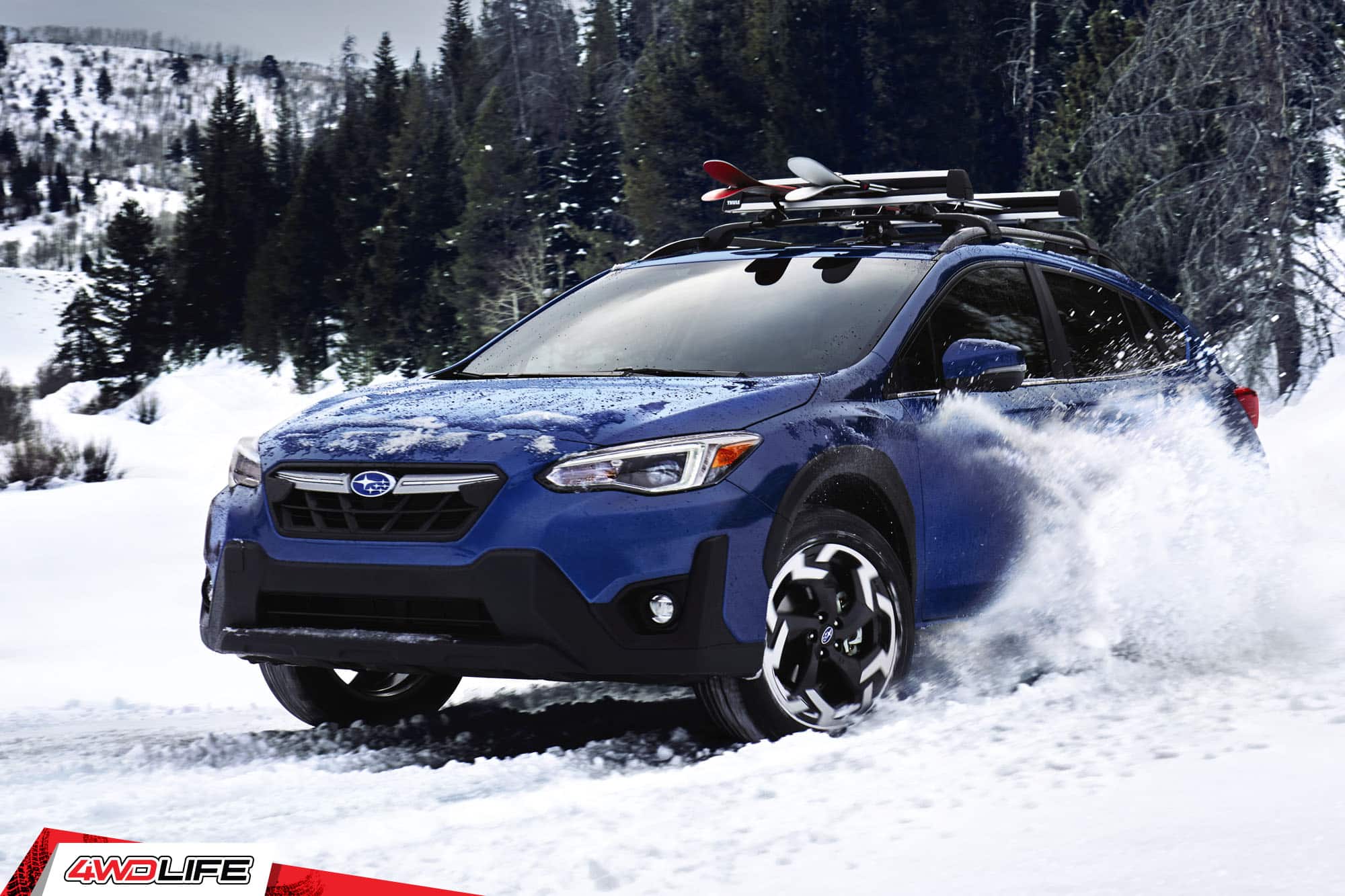 To ensure that your Subaru Crosstrek lasts for as long as possible, you should adhere to a regular maintenance schedule. Read below to find out when regular maintenance items should be performed.
Preventive Maintenance Service Intervals
Regardless of how many miles you can expect to get from the Crosstrek, you won't be able to reach them without taking proper care of the vehicle.
Oil Change: Change the oil every 3,000 to 5,000 miles or as needed based on your driving habits.
Tune-up: Perform a tune-up on your Crosstrek every 12 months or 12,000 miles, whichever comes first. This will include changing the spark plugs, air filter, and cabin air filter.
Fluid Changes: Change the automatic transmission fluid and the coolant every 30,000 miles.
Lubrication: You should lubricate the chassis components every 12 months or 12,000 miles to ensure the all wheel drive performs at a high standard.
Other Components that Need Replacement
It's important to note that there are other components that will need replacing at some point during your Crosstrek's life. These include:
Battery: Depending on the type of driving you do, you may need to replace the battery every 3 to 5 years.
Brake Pads and Rotors: Recommended replacement for brake pads is typically between 25,000 and 50,000 miles. They must be checked by every maintenance service. Rotors may be changed between 50,000 to 70,000 miles.
Fuel Pump: Most Subaru Crosstrek fuel pumps should last for the remainder of the vehicle's life as long as the fuel filter is replaced habitually every two years or 30,000 miles. However, if there is any malfunction, it's recommended to have the fuel pump replaced immediately.
Timing Chain: Fortunately, Subaru Crosstrek engines are equipped with timing chains that should last the life of the engine.
Subaru Crosstrek Common Problems
While generally a reliable vehicle, especially the newer models, there are some common Subaru Crosstrek problems that you should be aware of as an owner. The model years from 2016 to 2019 are among the most reported to have issues which include:
Faulty push button start system. The auto start/stop system on the Crosstrek is known to malfunction sometimes, resulting in a lag or delay when it comes to starting the engine.
Another common problem is brake light switch failure. This results in the brake lights not turning on when they should. Another common problem is brake light switch failure. This results in the brake lights not turning on when they should. All the safety features won't matter if your brake lights don't work.
What's proven to be a common headache for some Subaru Crosstrek, excessive oil use has been reported. This can be caused by a number of things, including debris in the engine or issues with the pistons and rings.
The bright side is that you can actively look for these common problems if you're searching for a used Subaru Crosstrek.
Know Which Models to Avoid for a Reliable SUV
The general consensus is that 2020 and on are all reliable, well-made SUVs that perform well and should serve you well for years to come. So if you're planning to do some used Crosstrek shopping, stick to 2020 or newer. It's a solid choice for daily commute and the occasional recreational drive.