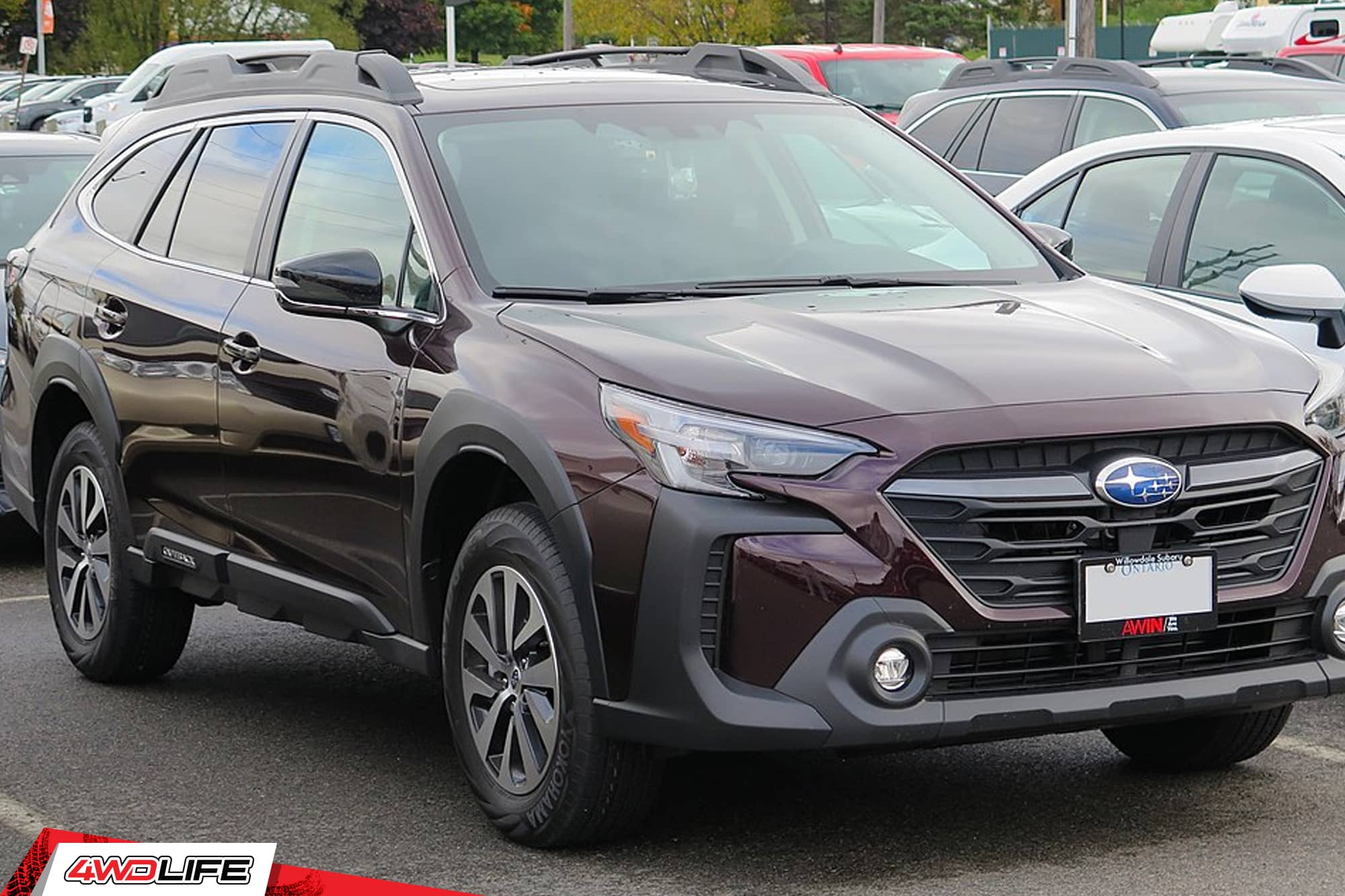 The Subaru Outback is a crossover SUV that has been part of the Subaru lineup since 1995. As a crossover, it combines elements from both a station wagon and a midsize SUV. It provides increased ground clearance, all-wheel drive, and robust off-road capabilities while having a car-like drive and ride. It even boasts of driver assist functions like adaptive cruise control decades before these have become standard in modern vehicles.
Over the years, it has won numerous awards for its design, performance, and safety. Additionally, the Outback has consistently earned high reliability scores from various industry experts, including Consumer Reports and JD Power. In fact, JD Power gave the Outback a 70/100 reliability rating for the 2021 model year.
The Subaru Outback's combination of rugged features, reliable performance, and overall value has made it a top choice for drivers who need a versatile vehicle. We always liked Subarus. Whenever we drive Subaru crossovers and SUVs, we get that sense of confidence behind the wheel compared to your average vehicle. We prefer them on the road but they do give you the confidence that you can tackle rougher trails whenever you feel like going off-road.
So, what makes the Subaru Outback reliable, and how long do they last?
Subaru Outback Lifespan
Subaru Outbacks are generally reliable vehicles that can last for many years. The following sections detail the lifespan of the Subaru Outback, broken down by its major components and warranty periods provided by the manufacturer.
Warranty
Standard: There is a 3-year/36,000-mile warranty on every new Subaru Outback. The standard warranty includes a 5-year/60,000-mile powertrain warranty, as well.
Rust: For protection against corrosion and rust damage, Subaru includes a 5-year, unlimited miles anti-corrosion/perforation limited warranty.
Accessories: Subaru's accessories are covered by a 1-year, unlimited-mileage warranty. Please note that this warranty applies only to factory accessories and not aftermarket products.
Major Components
Engine: One of the things that makes Subaru Outbacks reliable is the engine. It's expected to last up to 300,000 miles. What's more, anecdotal evidence shows some engines exceeding this limit.
Transmission: Following suit is the transmission, which is generally expected to last Outback owners anywhere from 250,000 to 300,000 miles.
Suspensions: The vast majority of drivers report getting about 35,000 miles before needing to replace their suspension components.
Will a Subaru Outback Last 200,000 Miles?
Yes, the Subaru Outback is capable of lasting beyond 200,000 miles with proper maintenance and regular servicing.
Will a Subaru Outback Last 300,000 Miles?
Yes, some drivers have reported that their Subaru Outbacks have gone beyond 300,000 miles with proper maintenance and upkeep.
Maintenance to Extend Outback Lifespan
Maintenance is key to getting an Outback reach well beyond the 200,000-mile mark. Here is how to keep it running for optimal longevity and performance.
Preventive Maintenance Service Intervals
Oil Change: Changing the oil in an Outback is recommended every 6,000 to 7,500 miles or once every 6 months (whichever comes first.) This will help keep your engine clean and free of any dirt and damage-causing particles.
Tune-Up: Tune-ups are recommended every 30,000 to 36,000 miles. During a tune-up, your mechanic will inspect spark plugs, fuel filters, and other components of the engine for any possible wear and replace them if necessary.
Fluids: All of the fluids in your Outback should be checked and topped off every 3 months or 6,000 miles. This includes coolant, brake fluid, power steering fluid, and transmission fluid.
Brakes: The brakes on an Outback should be inspected by a certified mechanic every 10,000 miles to make sure they are working correctly and do not need to be replaced.
Lubrication: The Outback's suspension, drivetrain, and other components should be lubricated every 12 months or 12,000 miles. This will help to keep all of the parts operating smoothly and reduce wear on them over time.
Overall, the Outback boasts excellent reliability, but it's important to keep up with regular maintenance and checkups in order to ensure its longevity. By following the preventive maintenance service intervals outlined above, you can keep your Outback running for many years to come.
Other Components that Need Replacement
Battery: The battery in an Outback can last for up to 3 to 5 years or 30,000 miles with regular maintenance and proper care.
Brake Pads: The brake pads on an Outback should be replaced every 30,000 to 70,000 miles. Doing so will ensure reliable automatic emergency braking and stopping power.
Fuel Pump: The fuel pump in an Outback should last up to 100,000 miles with regular maintenance and care.
Timing Belt/Chain: The timing belt on an Outback should be inspected every 7 years or 105,000 miles to make sure it is functioning properly. If you determine that it needs to be replaced, you should do so as soon as possible to avoid any damage to your engine. Some models are equipped with a timing chain which should last the lifetime of the engine.
By following these maintenance intervals and replacing parts when necessary, you can ensure that your Subaru Outback will provide reliable performance for many miles to come.
Subaru Outback Common Problems
While the Subaru Outback is generally considered to be a reliable vehicle, there are some common problems that owners may experience. Common issues include:
Weak Windshield: The windshield of the Subaru Outback is typically made with a thinner gauge glass, which is prone to cracking. This problem is especially common in Outback models from the late 2010s.
Faulty Oxygen Sensor: The oxygen sensor is an important component of the vehicle's emission control system. If it fails, the car may run poorly and cause an increase in emissions.
Malfunctioning Airbags: If an airbag deploys incorrectly, it can cause serious damage to the vehicle. It is important to have your airbag's inflators inspected regularly to ensure they are working properly.
Excessive Oil Consumption: Vehicles with the turbocharged engine can suffer from excessive oil consumption if not maintained properly. This can be due to worn out seals and gaskets, worn piston rings, or poor oil quality.
If you're planning on buying a used car from Subaru, it's important to be aware of these common issues in the Outback. Taking the time to research and inspect the vehicle can help you avoid costly repairs down the road.
Reliable and Long-Lasting Performance
Subaru Outback cars are reliable and long-lasting vehicles. They have a great track record for reliability, and with regular maintenance and care, they can last for many years. They typically have a long lifespan, with some models lasting up to 20 years or more.
The Outback is a vehicle that can provide excellent value and performance over the long term. It's an ideal option for those who need a reliable car that can handle a variety of driving conditions and terrains.