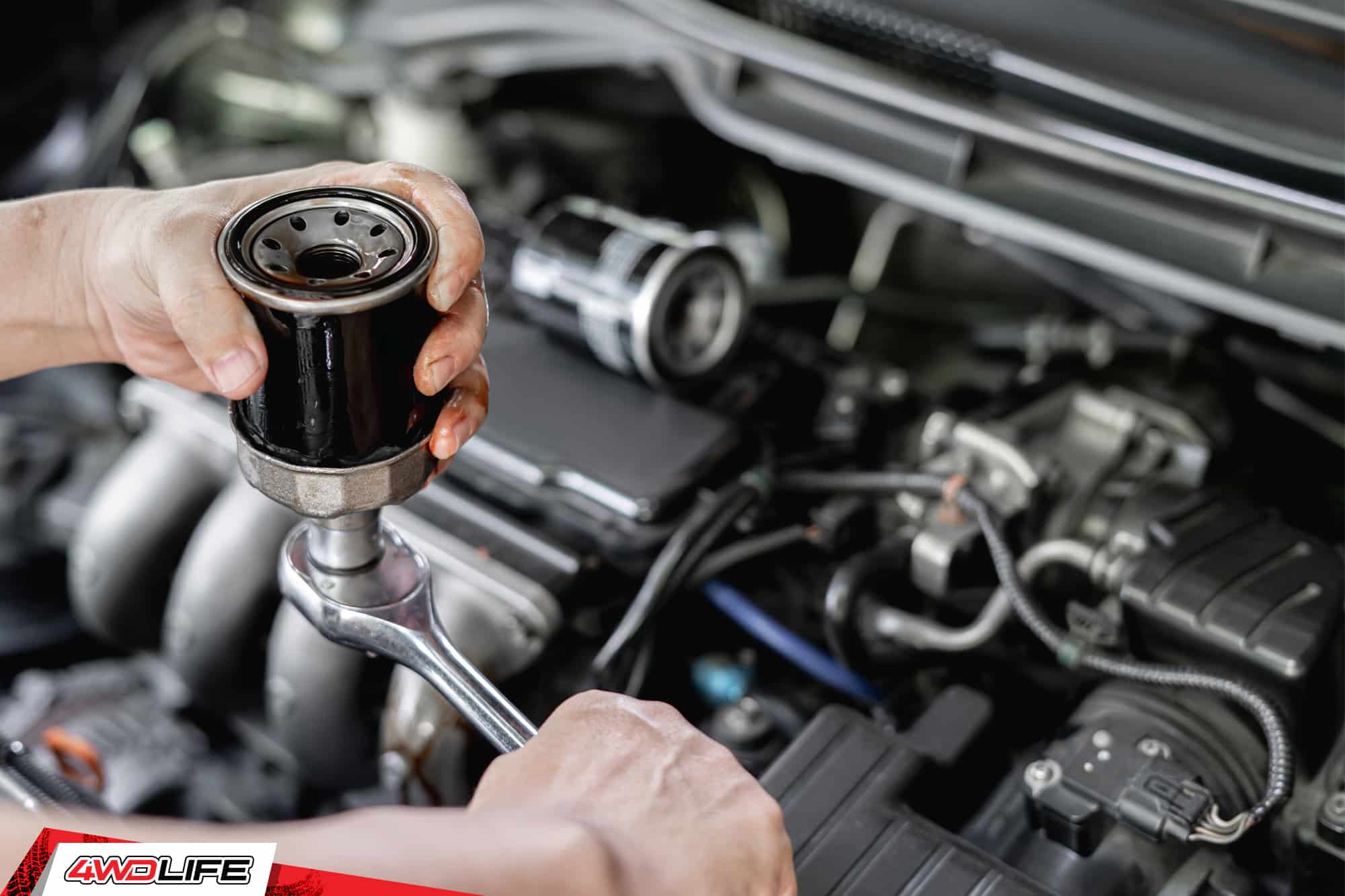 Water in engine oil is a common but worrying problem with cars, trucks, and SUVs. If there's a symptom that worries us more than anything, water in engine oil has got to be right up there since it's a telltale sign that something bad is happening to our engine. 
It can result from several different causes. It is essential to identify the cause of water intrusion in order to determine the best course of action for repair. In this guide, we will examine the causes of water in engine oil, how to detect it, and what steps you need to take to fix it.
How to Tell If Water Gets In Your Engine?
In order to detect whether or not water is getting into your engine, you'll have to look for certain symptoms. One of the most telltale signs is a milky buildup of residue in the radiator. This accumulation will also likely be present under the radiator cap and in your coolant reservoir, oil reservoir, dipstick, as well as other areas in the engine bay.
This milky oil buildup is caused by the water and oil combining together, which can create a distinct white residue. You may also see pools of fluid under your engine bay if there is enough water present.
Another way to check for water intrusion is to examine your exhaust system. A sure sign of water in your engine is if the exhaust smells sweet or like fuel, as this can be an indication that water is somehow getting into the engine and mixing with fuel.
In order to determine the cause of water in your motor oil, you'll need to inspect the various parts of your engine and look for any signs of damage. We'll cover this more in-depth in the next sections.
The causes and solutions for water intrusion into your engine oil will vary depending on the source, so it's important to be thorough when inspecting your vehicle.
What Happens if Water is in Engine Oil?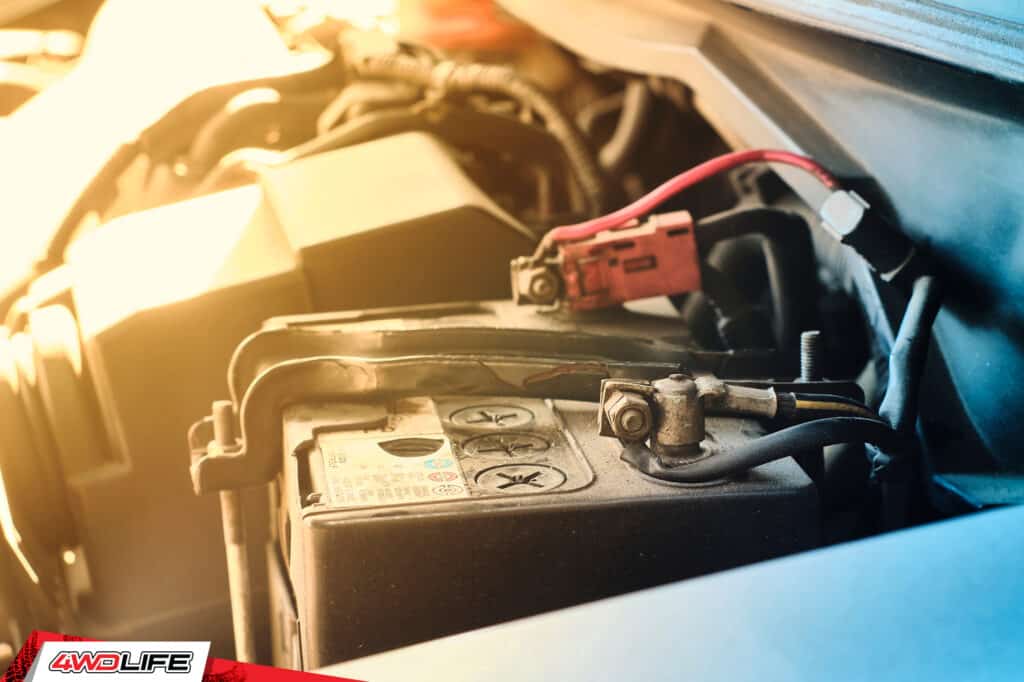 Now let's take a look at why this happens and some of the common causes of water in engine oil.
When water and engine oil mix, it creates a chemical reaction that can be damaging to your vehicle. This reaction causes the oil to become less effective in protecting the various components in your engine. As a result, you may experience accelerated wear and tear on crucial parts of your vehicle, engine overheating, and more.
The short-term effects of water in your vehicle's engine oil include decreased lubrication, increased friction, and higher temperatures. This can result in poor performance as well as reduced fuel efficiency.
In the long run, water in engine oil can cause more permanent damage, such as corrosion and the rusting of parts in your engine. In extreme cases, contaminated oil can even lead to complete engine failure.
It is essential to address water intrusion in motor oil as soon as possible in order to prevent any long-term damage or costly repairs. Now that you know the consequences of water in engine oil, let's take a look at some of the common causes.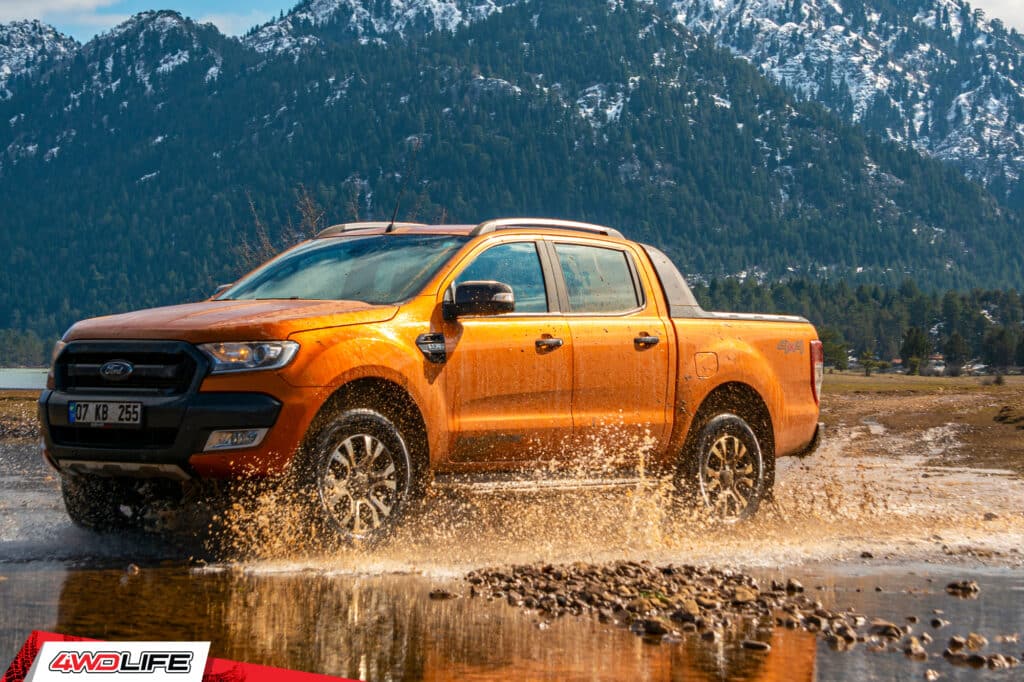 What Causes Water to Mix in Engine Oil?
The most common causes of water in engine oil typically involve the cooling system or a damaged part. Below are three of the most common causes and their respective solutions:
Accidental Pouring of Water or Coolant in Engine
Some people mistakenly believe that the oil cap is actually the coolant reservoir cap, which can lead to accidental pouring of water or coolant into the engine.
How to Fix: To fix this issue, you'll need to drain the oil in an oil pan and replace it with new oil. You may also want to inspect your cooling system for any damage or signs of a coolant leak that could have caused the mistake in the first place. The cost to repair this issue will depend on the severity and extent of damage, but it is typically quite costly.
Wading in Deep Water or Flood
If your vehicle has been submerged in water for an extended period of time, it is possible for water to get into the motor oil system. This is especially true if you have driven through deep puddles or flooded roads.
How to Fix: You have to drain all fluids from your engine and then thoroughly inspect the parts for any signs of damage. Depending on the extent of damage, you may need to replace some parts or even rebuild your engine completely. The cost of such repairs can run as much as $4,000.
Cylinder Head Gasket Failure
If the head gasket fails, it can cause water to seep into the block and mix with oil in the crankcase.
How to Fix: Replacing a blown head gasket can be quite costly, running anywhere from $1,000 to $2,000, depending on the make and model of your vehicle. Additionally, you may need to replace other parts, such as seals and gaskets, if they have sustained any damage due to a head gasket leak.
Cracked Cylinder or Crankcase
Damage to the actual engine block can allow water to mix with the oil. This could be caused by a cracked cylinder or crankcase, which can be hard to detect since it requires special tools and experience.
How to Fix: Depending on the extent of damage, you may need to rebuild the engine or replace parts. The cost of such a repair can range from $2,000 to $4,000, depending on your vehicle and the extent of the damage.
Cooling System Faults
Damage in any part of the cooling system (lines, water pump) can force water into the car engine oil system.
How to Fix: Be sure to inspect the entire cooling system for any signs of damage. If any parts are found to be faulty, they must be replaced. The costs can vary depending on the make and model of your vehicle but typically range from $500 to $1,000.
In all cases, it is essential to fix the issue as soon as possible in order to avoid more costly repairs and permanent damage. We recommend bringing your vehicle in for service right away if you suspect any water intrusion into the engine oil system. Doing so can save you time and money in the long run.
How to Avoid Water in Engine Oil
The best way to avoid water mixing with engine oil is to regularly inspect your cooling system and replace parts as needed.
Additionally, make sure you don't accidentally pour water or coolant into the engine oil reservoir and avoid driving through deep puddles or flood waters.
Check your oil level often and follow these simple tips to help keep your vehicle running smoothly and minimize the risk of costly repairs.