So, what is a squatted truck? "Squatting" your truck entails adjusting your pickup truck or SUV's suspension to lower the rear, so the front end of the truck points upward. These squatted trucks sporting the "Carolina Squat" or "California Lean" are most commonly spotted among 4×4 enthusiasts throughout the southern states.
In this article, we highlight this truck squat, its history, and whether it has any benefits or drawbacks for your truck or SUV.
What Is a Squatted Truck?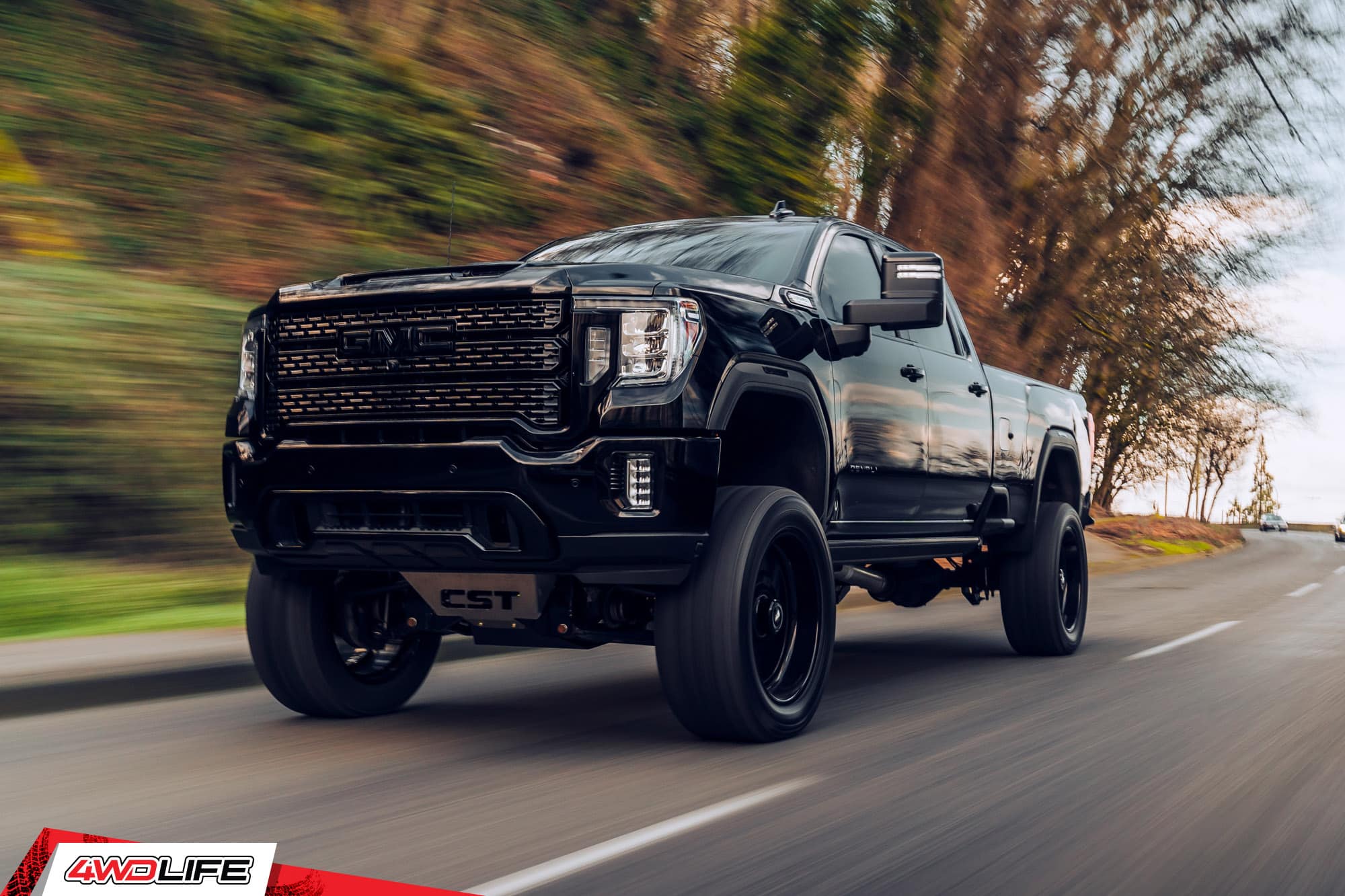 Car cultures are common in almost any country or state. Sometimes, trends become so popular that entire regions can have enthusiasts who will be dedicated enough to try them. Drivers with these squatted trucks are influenced by California and North Carolina car cultures.
Baja racing is a historic automotive contest made popular in the deserts of California. These Baja racers had a specific purpose for lowering the rears of their vehicles. This move was mainly from a performance standpoint and not merely visual. Racers found that by lowering the rear of the vehicle, the rear of the car would touch the ground first during moments of high speed, significantly decreasing the odds of an accident.
Any truck or SUV with the front end pointed upward can be considered "squatted."
These days, however, squatting a truck is mainly for visual appeal. Not everyone's a fan of squatted trucks though as critics often point out that there's no real performance benefit to it and the aesthetic aspect is highly subjective.
How Do You Squat a Truck?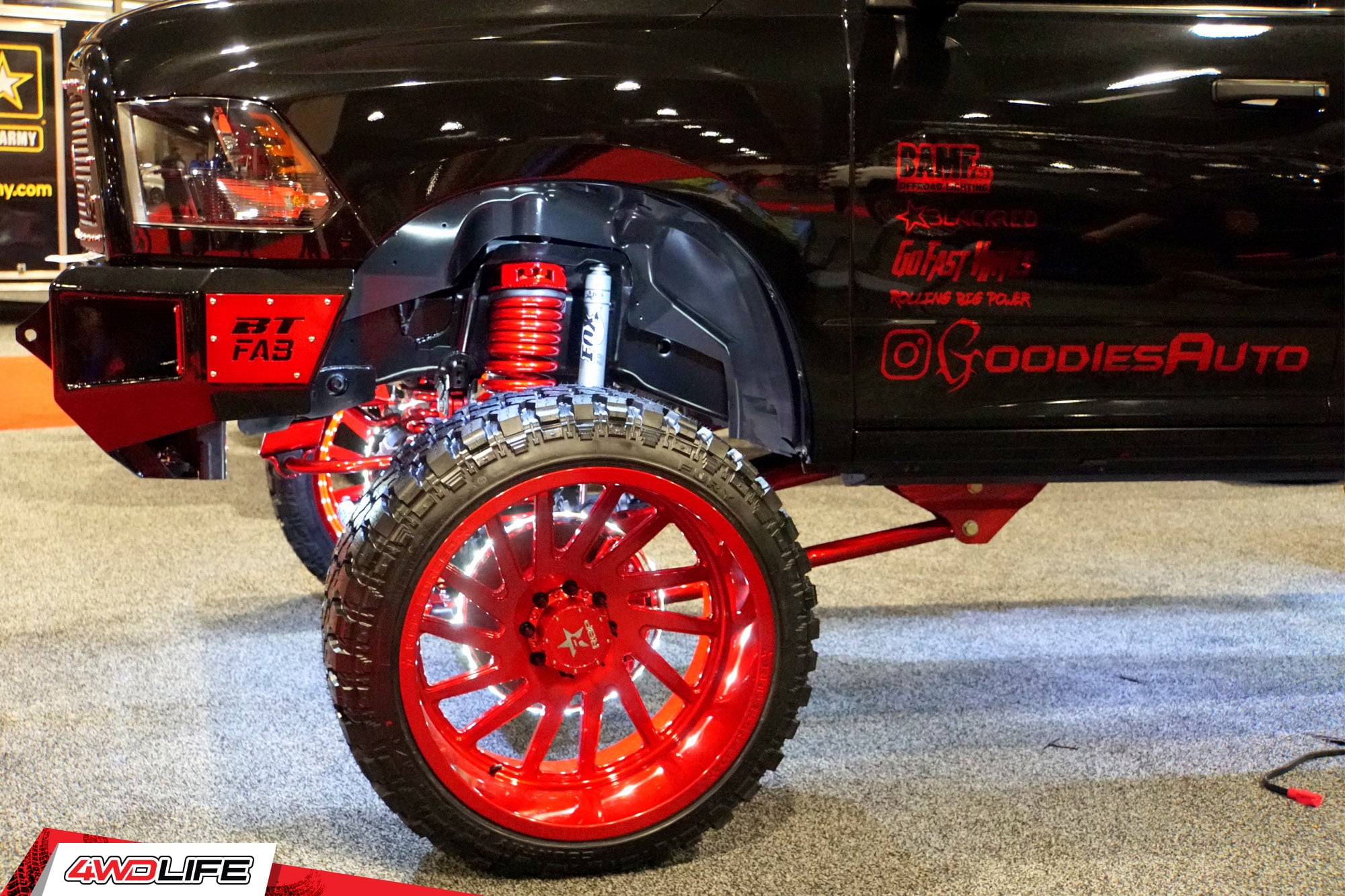 Despite the presence of a drastic change in the body of the vehicle, achieving the look of a squatted truck isn't as difficult as one might think. There are even several ways to get that squatted look.
First, you have to check that you have a truck with an independent front suspension. If it does, then the rest will be easier. You just need the right parts and tools. You can either lift the front and leave the rear as-s or lower it; or you can just lower the rear. To lift the front, you can use a lift kit. To lower the rear, you need a lowering kit.
For most truck models, lift and lowering kits would include all the necessary components like shock absorbers, springs, mounts, brackets, and other hardware.
You can also use drop shackles, which allow you to choose your own leveling – meaning the height of the front end is in your hands if you go with this method. A drop shackle is used to lower the rear suspension of your truck, allowing you to choose the desired look.
One other method to drop the rear end even lower is to remove the additional leaf spring. If you remove this component, you'll drop the rear end another inch or two. This depends if your truck or SUV has this additional spring. A word of warning though, removing these springs also lowers your vehicle's payload and weight capacity. You could compromise the strength of your vehicle by using this method.
Depending on how far you go with your truck's modifications, squatting your vehicle could cost anywhere between $800 and $10,000. This is a wide price range, referencing the many ways you're able to pull this look off.
How Does Squatting Affect a Truck?
It's strongly suggested that you should be aware of the effects of vehicle modification. Some can greatly affect its safety which means it can result in harm.
So what are the consequences of squatting a truck? You should understand that modifying the body and suspension of your vehicle always comes with some type of consequence. In the case of the Carolina Squat, these consequences could be quite substantial. You're at risk of the following by squatting your vehicle:
Increased braking distance or inability to stop
Your steering and handling are heavily affected
Alignment issues cause tire treads to wear unevenly, leading to a blowout
And these are just the most reported issues. The risk is definitely greater than the reward in the case of the Carolina Squat.
Are Squatted Trucks Illegal?
Is there a squatted truck ban? Ironically enough, the Carolina Squat is outlawed in North Carolina and Virginia. They're considered too dangerous to drive since operators may not be able to clearly see what's in front of them while driving the vehicle.
You can still technically raise or lower your vehicle's suspension – but the limit is four inches in both states. Other states have contemplated joining the two states, but so far, no official legislation has passed.
No Squat
If you're looking to deploy the Carolina Squat on a vehicle of your own, it's important to be aware of local and state ordinances. By the time you decide to pull the trigger on this modification, there's a good chance your local area could have new rules regarding the 4×4 trend.