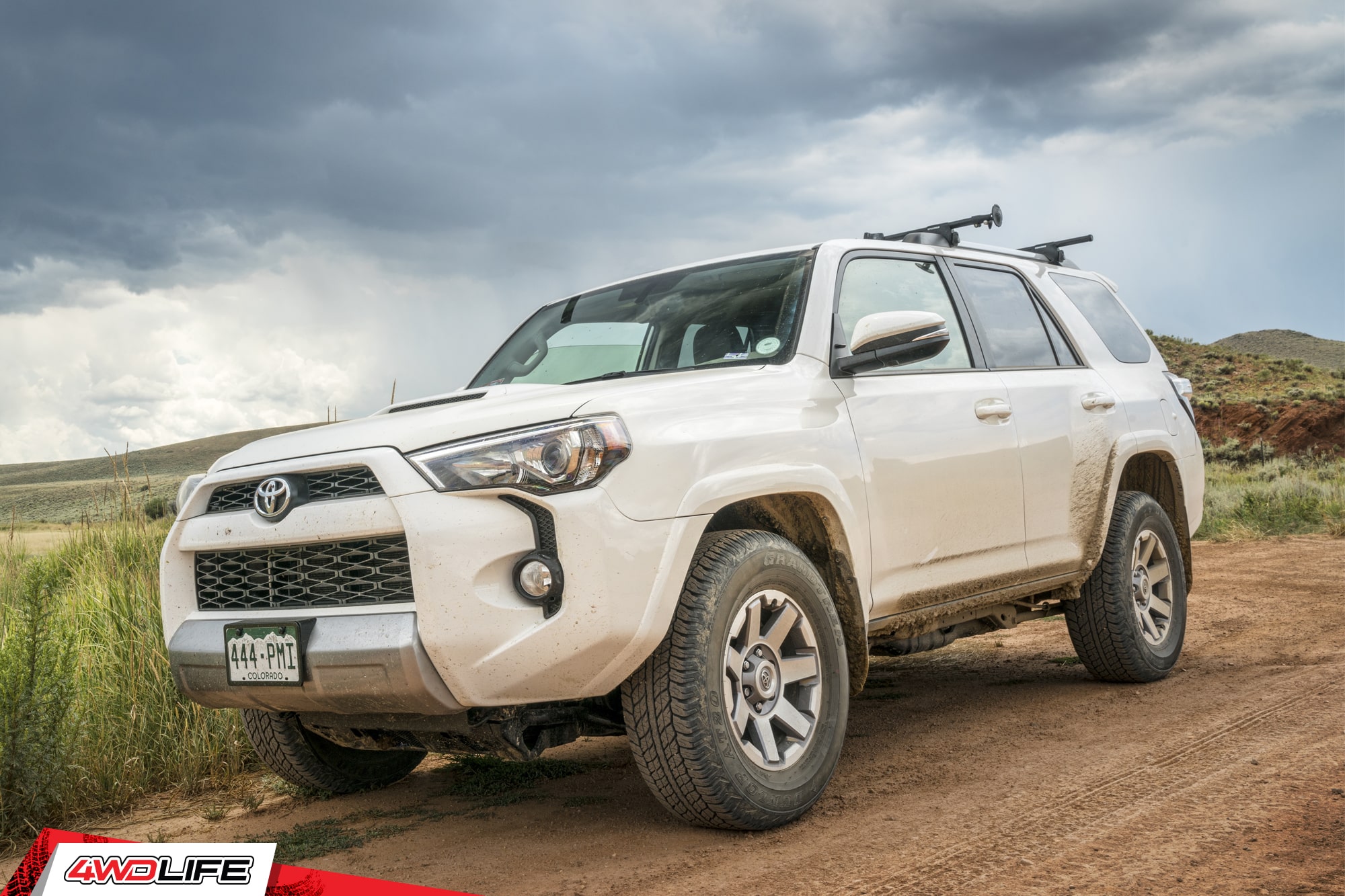 The Toyota 4Runner is one of Toyota's more popular 4×4 capable models. It has always been a solid option for daily driving and off-roading, especially if you get from any of the best 4Runner model years.
But like any vehicle, it can experience common problems too—despite the 4Runner being one of the most reliable SUVs on the market.
Fortunately, like most Toyota models, the 4Runner comes standard with several features that alert the owner to the presence of potential equipment faults or malfunctions.
One of these alerts—the 4Runner maintenance light, might indicate several potential issues, ranging from simply notifying drivers it's time for an oil change to low engine oil.
If you're annoyed by the light, it's possible to reset the 4Runner maintenance light. It makes sense to reset it. When the instrument cluster displays a light without a valid reason, you're missing out on the chance to receive a more urgent warning when the dash tries to display another light or code.
In the following section, you'll learn how to reset what the odometer displays and why keeping your trip display clear is important.
Why the Maintenance Light On the 4Runner Goes On
You should reset the Toyota 4Runner maintenance light after it undergoes routine service. Otherwise, it may light up even if there's nothing to worry about since it's still detecting that the vehicle is due for maintenance.
These are the primary reasons for noticing the Toyota 4Runner maintenance light on your instrument panel:
You've reached your 5,000-mile reminder for routine services. This reminder happens at this designated mileage because it's an important benchmark regarding service intervals.
It reminds you to perform an oil change on your Toyota 4Runner.
Your Toyota 4Runner requires you to top off the engine oil.
It's time for rotation or another simple tire service.
Your Toyota 4Runner needs a multi-point inspection service.
Your vehicle may require a top-off of other fluids besides engine oil.
On the Toyota 4Runner model, this instrument panel display is essentially a service maintenance reminder light. Suppose you notice that the problem continues after several attempts at resetting your 4Runner engine light. In that case, you'll need a diagnostic workup to determine why the light continuously appears on your dash.
If it's a perpetual problem and not involved with the 5,000-mile routine maintenance interval, you're likely dealing with a bad sensor. If this is the case, it's normally a quick, simple repair – but you'll still likely want to leave it in the hands of an expert.
Fortunately, there are ways to reset the maintenance light and what the odometer displays on your own. We'll outline the steps to clear the room in your trip meter display.
Resetting Maintenance Light On Toyota 4Runner
These methods will reset the maintenance light information of your Toyota 4Runner, depending on its generation or model year. This way, when it lights up, it's next time you require engine oil or other routine maintenance.
No special tools or additional items are required to complete the job. Each takes less than five minutes to perform, and you don't need specialized knowledge about your engine or any additional components.
Method 1: 2006-2009 Toyota 4Runner Models
If you own a Toyota 4Runner from the model years 2006 and 2009, use the following method between oil changes to reset your vehicle.
Turn the ignition switch but don't fully start the vehicle.
Press and reset the odometer button until it reads "ODO."
After using the reset button to engage this setting, turn the ignition off.
Press and hold the trip or odometer button while you cycle the ignition switch. This means turning the ignition switch back to the on position.
Press the trip reset button until the light stops to illuminate solidly.
Method 2: 2010-2021 Toyota 4Runner Models
The 2010-2021 Toyota 4Runner is one of the easiest – and most commonly used methods to reset maintenance light.
Turn your key to the "ON" position. If you have an ignition button, press the "Engine Start" button twice while simultaneously pushing the brake pedal.
Use the "Trip" button to cycle to trip A.
Turn the ignition off by using the engine start button or turning the key.
While you hold down the Trip Button, turn the ignition switch back on at the same exact time. This may take a few tries.
When you turn the ignition switch and hold the Trip button simultaneously and time this just right, you'll notice the Maintenance light turn off and the information on your gauge reset. This means you were successful in your attempt to reset your 4Runner maintenance light.
Should You Reset the Maintenance Light?
Many drivers question whether resetting the maintenance light on a Toyota 4Runner is a good idea. It's recommended that you reset your 4Runner maintenance light after adding new oil because of an oil change or other situation, in addition to rotating your tires or performing other routine services on your vehicle.
That said, it's possible for the maintenance light to turn on even if there's nothing that needs attention or repair on the vehicle. In some models, the maintenance light is easily tripped when you perform another service.
Resetting the light gives you a much better chance of noticing more significant problems as they happen. Let's say you rotate your tires and forget to reset your 4Runner maintenance light. In this case, since you failed to reset the light, you'll have no way to tell when your vehicle actually needs oil or other routine maintenance.
Because all that's required of you is to turn the ignition switch and press a button or two, there's no reason to be nervous about causing further damage to your car. If you can press the engine start button and turn a key, you can easily reset 4Runner maintenance light issues.
Maintenance Light Monitoring
It's important to monitor your maintenance light and pay attention to how often and during which situations it most often appears. Often, it's on the heels of some service or right around these normal maintenance periods.
However, if it seems abnormal, further inspection is required. As we said earlier, it's like a faulty sensor, in which case, it still isn't a complicated fix. When it's time to rest 4Runner maintenance light issues, you should have no problem performing this from home. If you think it's potentially some type of error, it's best to leave it in the hands of your regular mechanic.