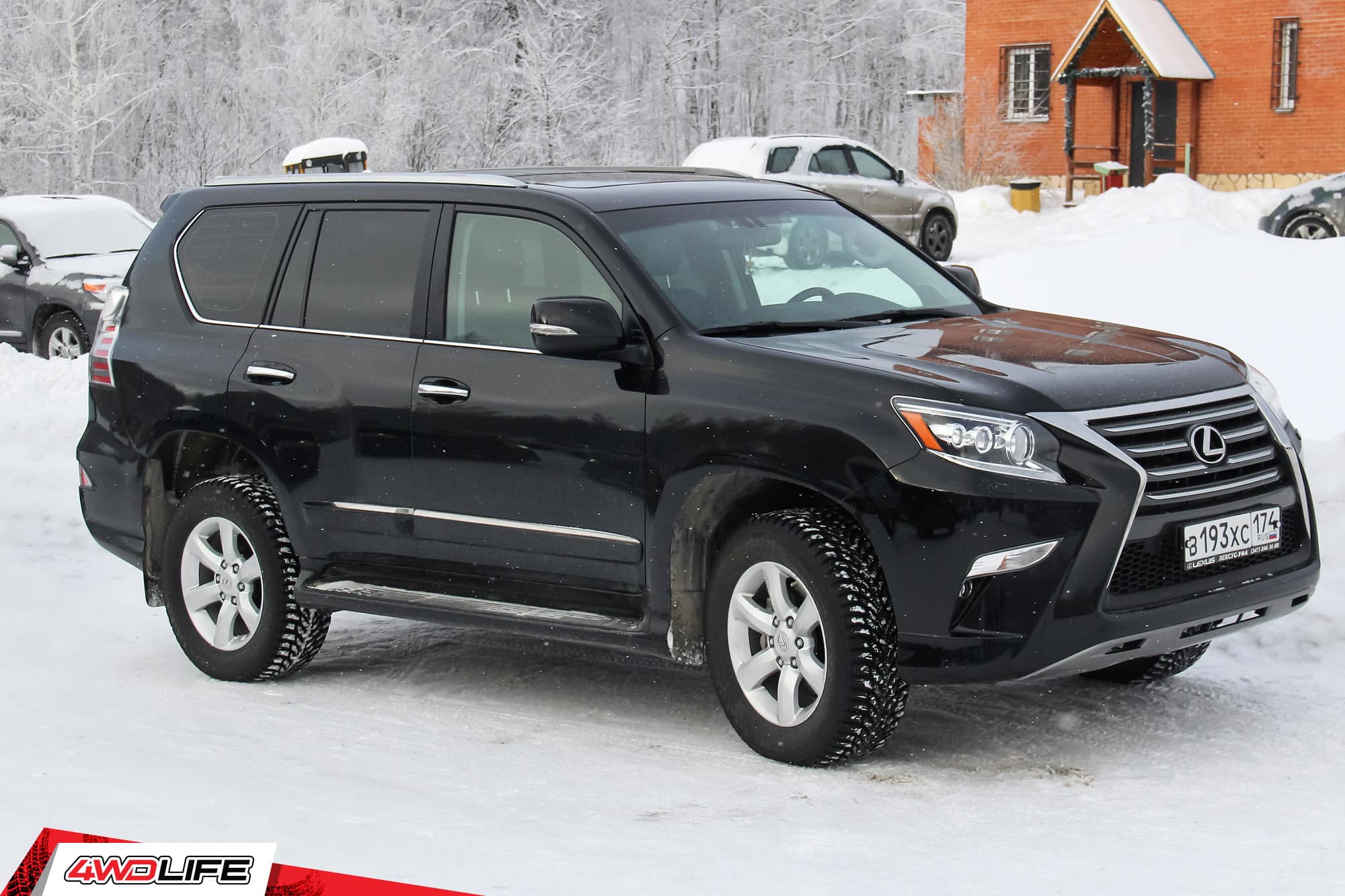 The Lexus GX 460 is a luxury SUV that was first introduced in 2009. It is positioned in the Lexus lineup as a mid-sized SUV and has been one of the brand's most popular models. One can argue that a Lexus is essentially a Toyota, which has the reputation of making the most reliable vehicle models.
The GX 460 is known for its high level of reliability and long-lasting durability, making it a popular choice for families and those who need a reliable vehicle for long road trips.
J.D. Power puts Lexus GX460 reliability rating at 81 percent, while the average reliability rating for the SUV as submitted to Consumer Reports is around 85 percent. These figures make the Lexus GX460 one of the most reliable SUV models on the market.
But how reliable are they and how long do they last?
Lexus GX 460 Lifespan
To get a better understanding of the Lexus GX 460's lifespan, we need to look at key areas like its warranty and major components. This will tell us how long this great vehicle is expected to last and what parts may need to be replaced sooner than others.
Warranty
Standard: warranty for the Lexus GX 460 is 4 years or 50,000 miles, whichever comes first. This includes a powertrain warranty of 6 years or 70,000 miles.
Rust: The rust warranty is also 6 years. Mileage doesn't matter here. So if you live in an area with a lot of snow and salt on the roads, you'll be well-covered against rust.
Accessories: Lexus honors the warranty on accessories for 4 years or 50,000 miles, whichever comes first. The warranty applies only to the original vehicle accessories installed at the time of purchase, so if you add aftermarket accessories later, they won't be covered.
But manufacturer accessories are included, such as driver assistance features and safety features, adaptive cruise control, parking sensors, lane departure warning, infotainment system with Apple CarPlay, and more.
Knowing that these driver assist systems have longer warranties help with the GX 460's safety. Though the newest model year GX hasn't been crash tested by the NHTSA yet, these systems should give you security to drive at highway speeds.
Major Components
Engine: The engine in the Lexus GX 460 is expected to last around 300,000 miles before it needs to be replaced. This is considerably longer than the average lifespan of an engine in most other SUVs or vehicles in general, for that matter.
Transmission: The six-speed automatic transmission in the GX 460 should last a long time, around 100,000 to 200,000 miles. However, it's important to keep in mind that this may vary depending on how you use the vehicle. If you do a lot of off-roading or heavy towing with the four-wheel drive, the transmission may wear out sooner than 100,000 miles.
Suspensions: The GX 460 is a long-lasting SUV, and that applies to the suspensions, too. As such, they are expected to last over 200,000 miles before you have to replace them. Again, this may vary depending on your driving habits. Its high ground clearance should prevent the vehicle's under chassis from getting hit by road bumps or debris. Some of the components that are subject to wear and tear like bushings and mounts may need replacing sooner.
Will a Lexus GX 460 Last 200,000 Miles?
As you've likely determined from the data above, the answer to this question is yes. The Lexus GX 460 can easily last 200,000 miles or more. In fact, it's not uncommon for GX 460s to last well over 200,000 miles with proper care and maintenance. Other vehicles don't last this long.
Will a Lexus GX 460 Last 300,000 Miles?
There are reports of this vehicle lasting more than 400,000 miles, so it's very likely that your Lexus GX 460 will last at least 300,000 miles with proper care. It's worth noting that you may need to replace or service the transmission before then and replace things like ball joints, struts, and shocks sooner than 300,000 miles.
Maintenance to Extend GX 460 Lifespan
It's clear that the Lexus GX 460 is built to last compared to other vehicles, but there are things you can do to help extend its lifespan even further. Here are a few tips to help you enjoy your SUV as long as possible.
Preventive Maintenance Service Intervals
One of the best things you can do to prolong the life of your vehicle is to stay on top of preventive maintenance service intervals. This means getting regular oil changes and other necessary services according to the schedule in your owner's manual.
Not only will this keep your GX 460 running smoothly, but it will also help identify potential issues before they become big problems.
Oil Change: Change the engine oil every 7,500 to 10,000 miles or according to the maintenance schedule in your owner's manual, whichever comes first.
Tune-up: Every 10,000 miles, have your Lexus GX 460 tuned by a professional technician. This will help ensure that components like spark plugs, belts, and air filters are working as they should and it will also extend the lifespan of your vehicle.
Fluid Changes: Around the 30,000-mile mark, you should have your fluids changed. This includes brake fluid, power steering fluid, and coolant. This will help keep your GX 460 running smoothly and prevent potential issues down the road.
Lubrication: Lubricating your 4WD components somewhere between 80,000 and 90,000 miles will help keep them functioning properly and prevent premature wear.
Other Components that Need Replacement
Battery: The average battery lifespan is around 4 to 5 years, but you can help extend it by regularly maintaining your battery and keeping it clean.
Brake Pads: GX 460 brake pads usually last for around 50,000 miles before needing to be replaced, but by using a good quality brake pad and keeping them clean, you can often get more mileage out of them.
Fuel Pump: Fuel pumps usually last for around 150,000 miles before needing to be replaced, but you can help prolong their life by ensuring good fuel quality and avoiding liquid contamination.
Timing Chain: The GX 460 is equipped with a timing chain that should last the lifespan of the vehicle. This is unlike engines with timing belts that have to be replaced at the 100,000-mile mark.
Lexus GX 460 Common Problems
As long as the lifespan is on the Lexus GX 460, the vehicle comes with its own set of common issues.
The first is a problem with the serpentine belt. This can cause the engine to overheat and will require replacement.
Next, there's a commonly reported issue with the gasket for the intake manifold. This leads to coolant leaks and can cause serious engine damage if left unchecked.
The third common problem has to do with the regulator that controls the windows. This may cause the windows to become stuck or not work at all.
Despite these issues, Lexus GX vehicles have proven to be quite reliable. Regular check-ups and maintenance should help you spot and fix problems early on before they cause serious damage to the vehicle.
An Excellent Long-Term Investment
Whether you're considering new or used model years for the Lexus GX 460, they are an excellent long-term investment. They boast high resale value and reliability ratings, making them a smart choice for anyone in the market for a luxury vehicle.
And as one of the most reliable vehicle models on the market, you can expect your Lexus GX 460 to last for many years to come.