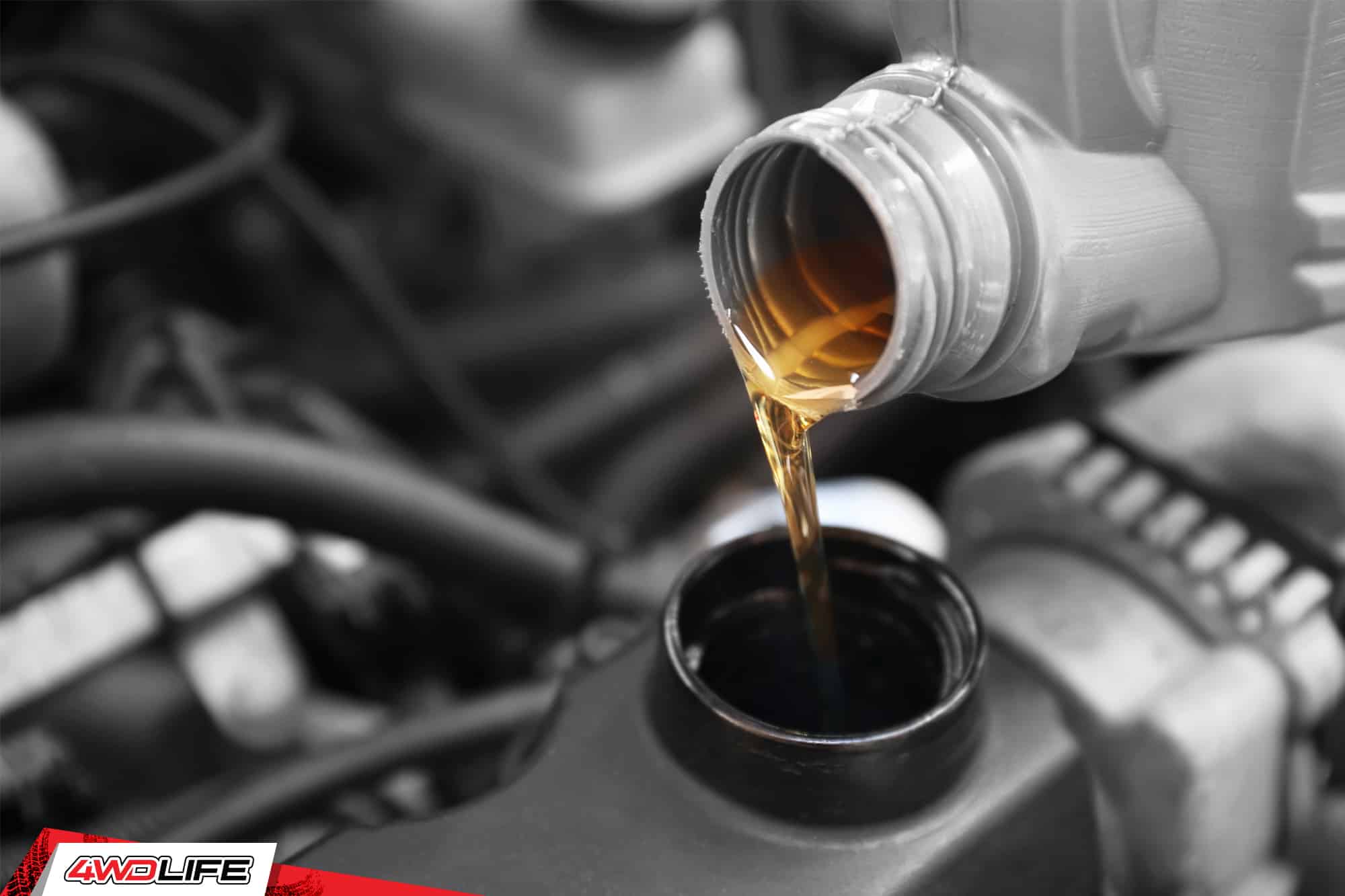 You want your vehicle to run as smoothly as possible, don't you? Of course, you do, and everything needs to work like a perfectly oiled machine to achieve that. 
One of the vital parts of your car that you should really look after is the fuel filter. It ensures your car engine gets clean fuel, and if it is damaged or fails to work, you can bet that your vehicle won't function as required. At times, it won't even start! Scary, right? 
If your vehicle uses a Cummins engine, two main questions could be running through your mind: "What is the best fuel filter for 6.7 Cummins?" and "How do you pick the best for your car?" 
Well, there is no need to worry yourself sick because we are here to help. 
This comprehensive guide aims to answer the above two questions and a lot more on fuel filters for 6.7 Cummins. Do not just pick any fuel filter because it is likely to cause trouble and loss of money. 
Keep reading to identify the best!
Top Pick
The 6.7 Cummins Fuel Filter 68157291AA is our first choice. The filter is designed to filter pollutants up to 5-microns and is an excellent choice for Ram 2500, 3500, and 4500 with 6.7-liter turbo diesel engines.
9 Best Fuel Filter for 6.7 Cummins 

Coming at the first position of our list of the best fuel filters for 6.7 Cummings is this trusted 68157291AAmodel. The filter is designed for Ram 2500, 3500, and 4500 with 6.7-liter turbo diesel engines for 2011-2017. It also works perfectly well as a replacement for Dodge RAM 6.7-liter engines. 
The filter comes with a pleated paper film that serves as a filtering media for reduced flow restriction. It also has a large containment filter capacity that allows the filter to hold more dirt and effectively separates the fuel from dirt and water to avoid corrosion of various engine components. The result is a trouble-free engine operation of your engine and car. 
The filter features multi-layer filter films and superior sealing parts that make it strong and reliable. 
Although not an OEM 6.7-liter diesel fuel filter, it works effectively and is sold at a lower price. This means you can expect to make some savings without foregoing quality. The filter is also sold with a 12-month warranty.
Specs
Weighs 8.7 ounces 
Inner paper filter rating: 5 microns
Top-graded plastic housing and gasket for easy replacement
Pros
Traps up to 99% of contaminants
Uses double-layer micro-filter paper for greater efficiency
The filter is compatible with a wide range of Ram 6.7-diesel engines 
Easy to install on your car 
Every 6.7 Cummins Fuel Filter 68157291AA comes with an O-ring
Cons
Some users report rapid wearing when using this filter 

The Cummins filtration FS43257 takes second place on our list of the best fuel filters because of its unique design and advanced features. The filter is designed by Fleetguard, one of the most respected brands, for Dodge pickup trucks of 2005-2007. Fleetguard is part of the Cummins brand, and you can expect its filters to be an excellent fit for your car. 
For any fuel filter to work well, it requires a high-quality frame to support the filtration films inside. The Cummins filtration FS43257 has a solid structural body that helps to withstand all pressure from the running engine. With this focus on quality, you can expect the filter to last for a longer period without requiring a replacement. 
To filter off dirt and harmful components from getting into the engine, this Cummins Filtration FS43257 uses a filter-to-filter mechanism, which is very effective. It also comes with a 3.0-micron inner media for the removal of fine dirt from getting into the engine. 
For most people, the idea of getting under the bonnet of their vehicles for maintenance, such as filter replacement, is rarely welcome. This means incurring additional costs to hire a mechanic, but it does not have to be the case. This Cummins Filtration FS43257 filter is designed to perfectly fit in your car. Therefore, it will be pretty easy to change even without using a mechanic. 
Specs 
Patented nanonet technology
Pros 
OEM grade fuel filter 
Every packet includes two filters 
Every filter comes with an O-ring
Cons
Does not feature a rear filtration option

After Carmocar designed and released this Fuel Filter Water Separator, most drivers gave it a thumbs up because of two things: high efficiency and durability. 
We also liked its assortment of features and design materials that offer outstanding contaminant filter capacity. The filter is designed for Dodge 6.7 Cummins 2013-2017 RAM 2500, 4500, and 5500 diesel trucks. 
To filter the debris and dirt in your truck fuel, it is designed with a paper filtering media, which is carefully pleated for reduced flow restriction. The fuel passes through easily while the debris is trapped from getting into the engine. The filtration film is multi-layered, which helps trap the bulk of the debris, dust, and water from the fuel. 
While the focus of most designers is trapping debris and water in the fuel, some forget that the housing can also be a source of contaminants if it gets corroded. This is why the CARMOCAR Fuel Filter Water Separator housing is made with corrosion-resistant housing. The enhanced purity further helps enhance the strength and durability of the filter, so you won't need regular replacement. 
Specs
Weighs 1.9 pounds 
Features multi-layer filters 
Corrosion-resistant material 
Pros 
Comes with heavy-duty metal housing for filter protection
Uses top-quality O-ring sealing to help prevent leakage 
The fitting design makes it easy to install 
Premium aftermarket design 
Cons
The packaging is not very protective
A short range of vehicle applications

When Atracypart started working on this 6.7L Cummins fuel filter water separator set, they focused on helping vehicle owners make their engines more efficient—they did not disappoint. 
The filter 6.7L Cummins fuel filter water separator set is very effective and eliminates up to 98% contaminants, guaranteeing your car a steady flow of clean fuel. The filter is made for 2013-2018 Dodge Ram 2500, 3500, and 4500 6.7-liter Cummins turbo diesel engines. However, it also works well with the 2015-2018 Ram 5500 vehicle models. 
To develop the 6.7L Cummins fuel filter water separator, Atracypart rigorously tested it to guarantee high-efficiency filtration. The most notable feature of this filter is the multi-layer design, which helps to trap the large particles first and the smaller ones in the inner layers. In addition to high efficiency, the filters are also long-lasting.
Unlike the standard vehicles, turbocharged models require a higher fuel supply. This is why the 6.7L Cummins fuel filter water separator is designed to allow a fast flow of fuel for optimal engine performance. To avoid leakage because of the high flow, the filter also comes with a high-quality sealing system. 
Specs 
Superior quality sealing system 
Pros 
Works on a wide range of Dodge Ram turbo diesel engines
Pretty easy to install on your vehicle 
Designed for high-performance
Guarantees high-efficiency filtration system
Cons 

Most of the fuel filters for 6.7 Cummins that we have looked at are mounted on the front side, but this one is different because it goes to the rear. If you have a 2013 to 2018 Dodge Ram truck with a Cummins 6.7 diesel engine, it is likely to have a 2-stage filtration system. This Dodge Ram 6.7-liter diesel fuel filter is located next to the fuel tank on the rear and acts as the primary filter.
The filter is designed with advanced composite material aimed at helping to guarantee high-level protection for the 6.7-liter diesel engine. It is an improvement to the 68197867AA Cummins 6.7L Fuel Water Separator Filter, which has since been discontinued. 
The new model uses the latest filtration technology for longer life in all conditions and higher efficiency. Every time you install this fuel filter, it is important to use a new O-ring for enhanced performance.
Specs 
Uses advanced composite materials 
Included O-ring for leak-free installation
Pros
Provides excellent protection for your engine in all condition
Excellent dirt capturing capability
Perfect fit for easy installation 
Works as well as OEM models
Suitable for a wide range of Dodge Ram 6.7-liter diesel engines
Cons
Requires regular draining of the captured water for high-performance 
May be a bit expensive 

To make your Dodge truck run like new, Auto Defender engineers knew that they needed to craft a fuel filter that closely resembled the original model. This is why they made this Dodge 6.7L Cummins fuel filter water separator with specifications that make it work like OEM models. Therefore, you are sure to enjoy top-notch filtration capability and at a more affordable price using this filter. 
The fuel filter water separator works in 2013 to 2018 Dodge Ram 2500, 3500, 4500, and 5500 6.7-liter Cummins turbo engines. 
A closer look at the working design of Auto Defender reveals a brand that does not compromise on quality. This is why they subject their products to international standards as a guarantee for quality to their clients. 
In the case of the Dodge 6.7L Cummins fuel filter water separator, they are certified locally and around the globe. For example, the filters are QS9000/ISO9001 certified to meet the global standards. 
To make your installation work easy and cheaper, the fuel filter is designed to match the size of the original model in your truck. When you place an order, gaskets and O-rings are also included in the box. Therefore, you can install the filter right away without incurring additional costs. We found the process of installation equally simple and did not require a mechanic. So, you might also want to try that.
Specs
Weighs 1.81 pounds 
3-micron filters 
Included gasket and O-ring
Pros
Designed with high-filtering ability
Will not void your warranty
Works like OEM fuel filters for 6.7 Cummins engines 
East to install 
Affordable 
Cons
Sometimes the package comes without the O-ring 
To enhance the engine performance of cars, most companies have extended their research into designing efficient fuel filters. One such brand is WIX, a respected brand when it comes to fuel filters. 
WIX cartridge fuel filter works with most Dodge Ram trucks and we found it satisfactory. The fuel filter is also more affordable compared to OEM models. 
Every part of the fuel filter is made with high-quality materials targeted to enhance its durability. The filter is tested intensively to ensure it can withstand most conditions for a longer lifespan. It is also designed to easily fit in your Dodge truck and installation is pretty easy. 
In addition to quality materials, the WIX Cartridge metal-free fuel filter is constructed with high-performance filtration films to ensure only dirt-free fuel gets into the engine. The multi-layer filtration materials are pleated to make it easier for the fuel to pass with little obstruction. 
This filter can remove dirt and dust of up to 5-microns. So, you can count on it for better engine performance and fewer breakdowns.
Specs
Weighs 7.2 ounces 
Multi-layered filtration films 
O-ring included in the package 
Pros 
Guarantees you high-performance fuel filtration 
Compact construction design 
Affordable 
Designed to work just like the OEM fuel filter 
Easy to install 
The package comes with relevant accessories for installation
Cons 
The next fuel filter to make our list of the best fuel filter for 6.7 Cummins is the PF9870 model from Baldwin. Baldwin is a globally respected brand because of its commitment to quality in all the products they make. This filter is one of their most notable devices because of its high-filtration capability. 
It is designed to work with most Cummins diesel engines and you can trust it for a clean supply of dirt-free fuel and smooth performance of the vehicle.
Baldwin used pleated paper filter films that take out all forms of dirt, including debris and dust from the fuel, to guarantee high-quality users. The pleated design helps optimize fuel flow while trapping the dirt for optimum engine performance. Just like us, you might at first be concerned by the lightweight design of the filter. However, we discovered that this does not compromise its efficiency.
One of the common concerns with most oil filters out there is that they tend to leak easily, resulting in progressive loss of engine power. Others get deformed under tough working conditions. To avoid these challenges, Baldwin made this filter to international standards for optimum performance. 
The filter is engineered to work like OEM models, so you are assured of top performance at a more affordable cost.
Specs 
Weighs 0.57 pounds 
Pleated filtration film 
Pros 
Designed to work like OEM filter models 
Rocks a simple, yet highly effective design
Easy installation 
Delvers high-filtering efficiency
Cons
You need to buy the O-ring separately for the filter installation 
The last filter to make our list is this Cummins Filtration FS53000 Fuel Filter. The filter is designed by Fleetguard to ensure that only pure fuel gets to your car engine. So, you can expect impressive engine performance even under strenuous conditions. 
You will also like it because it is designed to work on a wide range of 2010 to 2017 Dodge 2500/3500 pickups.
The most notable feature of the filter is the filter-to-filter mechanism that helps clear most of the dust and debris. This mechanism uses multiple filtration films to clear the dirt of different sizes, starting with the coarse particles on the outer part. 
The innermost film uses a 3.0-micron media that ultimately clears the finest dirt particles so that only super-clean fuel is sucked into the engine.
Specs
Multi-filtration layers
Inner filtration film of 3.0-micron pores 
Weighs 0.61 pounds 
Pros
Made with high-quality materials for optimal performance 
Designed to OEM standards for easy installation efficiency 
Easy to install in your Dodge pickup 
The filter works on a wide range of Dodge pickup models
Cons
Buying Guide 
When looking for fuel filters for 6.7 Cummins, you need to appreciate that they do not provide the same performance. This is why you should target picking only the model designed to work with your car. 
Here are some useful tips to help you pick the best: 
What Happens If You Do Not Change the Fuel Filter on Time?
Once installed, your car's fuel filter's pores are progressively blocked by debris and small particles which tend to make it less permeable. You can notice this from declining engine efficiency. So, if you fail to change the filter on time, here is what you are likely to experience: 
Lack of engine power: Because dirt filters are unable to block dirt, your car's ECU will signal automated action, resulting in low engine power. On the dashboard, you are likely to get a light indicator for "Limp" mode. 
Vehicle Stalling Under Strain: A blocked filter is likely to become an obstruction for fuel movement, creating a major deficiency for the engine. This is likely to result in loss of engine power, especially when trying to accelerate. 
Random engine misfire: If you notice your car misfiring regularly, especially under heavy loads, the problem is likely to be caused by a used-up fuel filter. It could even result in further damage to the engine. 
Engine component corrosion: If the fuel filter does not separate water effectively, there is a risk of the engine's internal parts getting corroded. 
Factors to Consider When Selecting Fuel Filters for 6.7 Cummins 
System Specs 
This is the single most important factor when picking a fuel filter for your car. Well, each car model comes with its own limitations, such as size and design, and it is prudent to check the model that will fit and work with your vehicle. 
To be sure of this, consider checking the filter model on your car and order a similar one. Most car filter manufacturers can also tell you the right filter model based on the type of car.
Fuel Type 
When designing the fuel filters, manufacturers are very specific about the type of fuel they deal with. The filters for gasoline cars are different from filters for diesel cars. Although you might find some models that can work for a wide range of fuel categories, the model designed to work with your specific model guarantees better performance. 
The Filter Type
Fuel filters can be classified into in-tank, in-line, primary & secondary, and cartridge & spin models? Your focus should be to identify the model that works best for your vehicle. For example, the cartridge & spin fuel filter design is the most preferred model because of its high-efficiency filtration capacity. However, most of the filters in this category are never cheap. 
Installation
Once you have purchased a replacement fuel filter, it needs to be installed correctly in your car. If you need a mechanic, that means additional costs for you. Therefore, it will be a good idea to look for a model that is easy to install. Remember that to install any fuel filter correctly, you will require the right tools, including: 
Drain pan
Wheel chock
Work light 
Oil filter wrench 
A set of screwdrivers 
The right socket and ratchet
Final Thoughts
If your 6.7 Cummins engine is losing power or misfiring, there is a probability that the fuel filter is faulty and requires replacement. The nine fuel filters for 6.7 Cummins we have listed in this post are the best you can get on the market. They are designed by top brands and tested to guarantee the optimal performance of your engine. Remember also to maintain the engine in top condition, including using the right fuel. 
While we stand with the nine fuel filters for 6.7 Cummins in our reviews above, the 6.7 Cummins Fuel Filter 68157291AA was the best of them all. The filter is designed to international standards and comes with advanced features that make it more efficient and long-lasting. 
Remember to always keep your 6.7 Cummins in top shape. To deal with issues related to this engine, check out this list of common problems with the 6.7 Cummins. Also, find out how you can change the serpentine belt on a 6.7 Cummins.