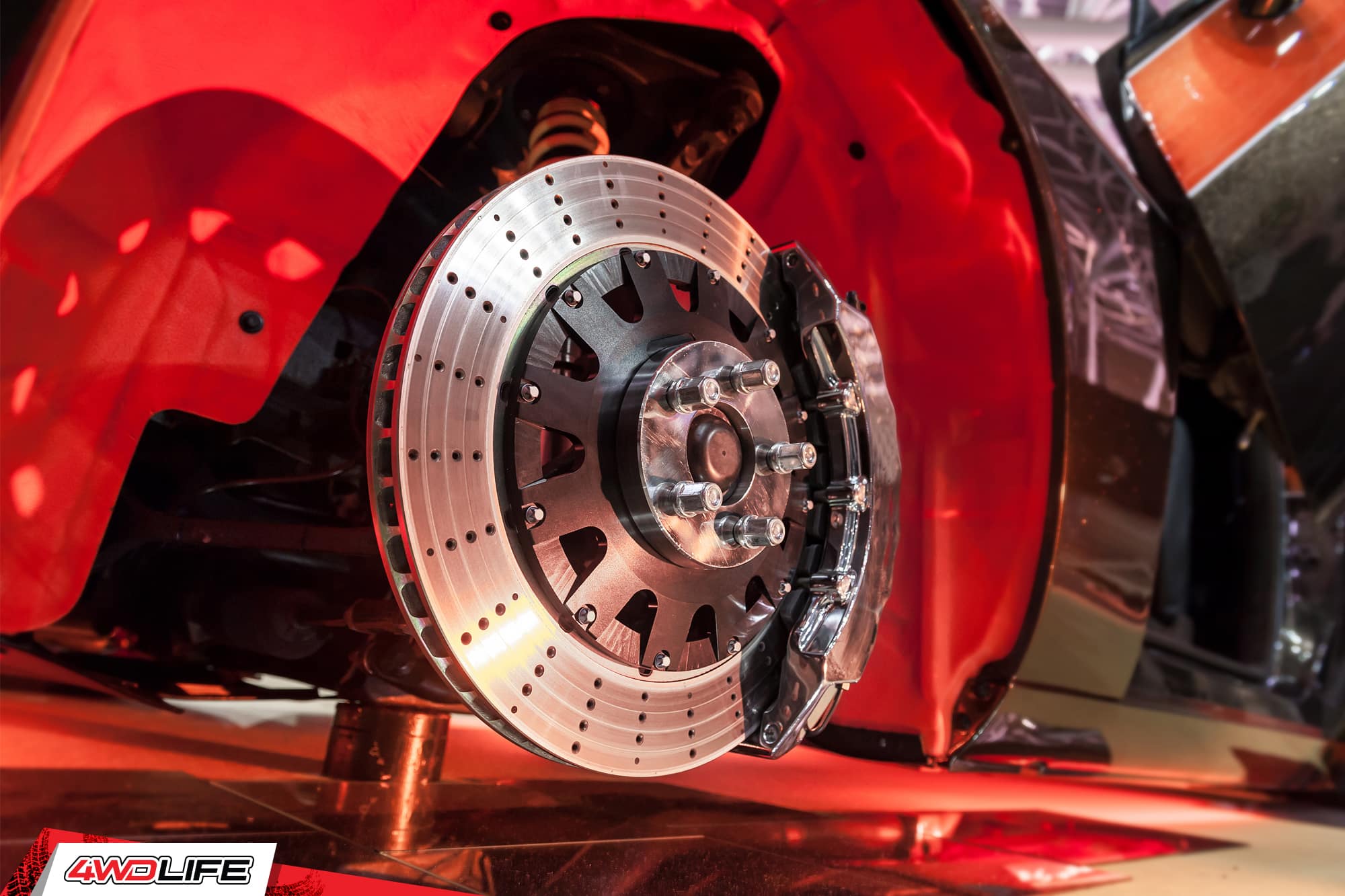 Brake kits are a pretty important investment, considering they are what stops your vehicle and makes sure you don't crash into an object while out on the road. Unfortunately, it can be difficult trying to choose the best kit. Below is a review of the PowerStop Z36 brake kit, one of the more rugged kits offered by the company. Keep reading to learn what makes the kit stand out and why countless buyers continue to purchase it.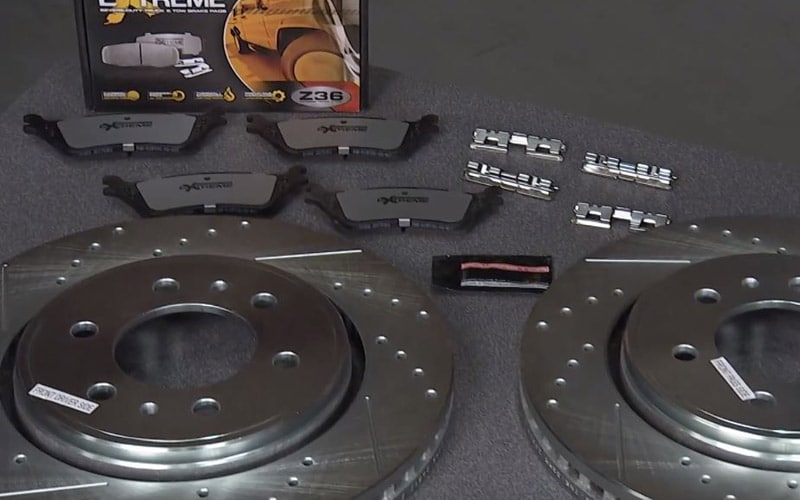 Each Power Stop Z36 kit comes with all that's needed to restore your vehicle's brakes and rotors to performance levels better than what was offered by the factory. Each set includes performance brake pads, slotted and drilled Evolution rotors and all the hardware and slides to replace worn out components and make everything look and feel like new.
Each of the rotors comes equipped with a mix of holes and grooves for more effective cooling. Air can pass through these openings and remove heat while driving.
Power Stop Evolution rotors are mill balanced to exacting tolerances. Their metric for rotor run-out is 0.0015 inch—that's less than two-thousandths of an inch! The silver zinc plating resists rust and corrosion, which makes future maintenance on items like unit bearings much easier, particularly if you live in an area where they salt the roads in winter.
The rotors are coated with a brilliant shiny silver zinc plate finish that's designed to keep away rust. It's unclear how well the rotors will hold up to years of performance, but they look really nice out of the package and they're even labeled for easy installation.
The rotors are coated with a brilliant shiny silver zinc plate finish that's designed to keep away rust. It's unclear how well the rotors will hold up to years of performance, but they look really nice out of the package and they're even labeled for easy installation.
The brake pads sold in the Power Stop Z36 kit are performance pads built for everyday driving use. They function well while cold or after hot from several stops in a row. Each pad is designed from a grip-enhancing blend of carbon fiber for more effective stopping power. Coupled with the drilled and slotted rotors, these pads are less likely to suffer from brake fade when stopping multiple times.
Optimized for noiseless operation, each of the pads comes with a large central slot as well as chamfered edges. They come complete with tight-fitting shims made from stainless steel to prevent vibrations and each pad features a mix of ceramic and carbon fiber for a high friction output during use.
How Well do the Brakes Work
Just looking at features alone is never enough to determine whether brake kits are worth purchasing or not. In order to get the full picture for the Z36 brakes, I reviewed comments and feedback from dozens of different owners to get an idea about what their experience is. Below is the most relevant feedback.
Less Dusty Braking
Whether it's due to the special brake compound design that incorporates carbon fiber into the ceramic or not, Powerstop Z36 users can all confirm that the brake pads in this set all leave behind very little brake dust when compared to a product like Hawk brake pads. This helps keep rotors looking like new and helps the pads to last longer while producing less noise.
Reliable Stopping Force
Truck and Jeep owners are both happy with the performance of the Z36 brakes and rotors. The pads hold up well in situations like stop and go traffic where repeated braking is necessary. This is even the case while towing or hauling a heavy load. The Z36 brake pads are big and heavy, and the rotors are designed with slots and drilled to aid with cooling. All these features come together to create brakes that stop fast every time, and that take a long time to heat up.
Quiet Braking
Some brake pads squeal no matter what is done to them. According to long-time users of the Z36 brake kit the pads included in the set are quiet during regular use and a pleasure to make use of.
Most users that test out the Z36 brake kit enjoy the features that it offers and the performance of the set. The kit is extensive and comes with a good mix of hardware and serious brake components, and serves as a reliable upgrade to most OEM brake kits.
The Z36 Warranty
After purchasing a PowerStop brake kit there are two different types of warranties in place offering protection. The kit owner enjoys a 60-day hassle free warranty that will replace the set no matter what happens to it, and a long-term 36,000 mile or three-year warranty against product defects and poor workmanship. The warranty is lengthy enough to satisfy most customers and it helps protect against failures that occur with lesser brake kits. The no-hassle warranty does seem a bit short though and there will undoubtedly be some buyers that purchase this brake kit and have problems that aren't covered by the long-term warranty protection after the short warranty is up.
There is a lot to think about when purchasing a new brake kit, and that's why I always ask for help from you readers with choosing the best kits and automotive components. If you have any experience with the Z36 kit from PowerStop please share your experience with the kit. Did it work well for you? How does the brake dust compare to your OEM brakes? Does the zinc coating hold up well? Please answer any questions like these that you can think of and help all of us customers find the perfect brake kit for reliable performance.