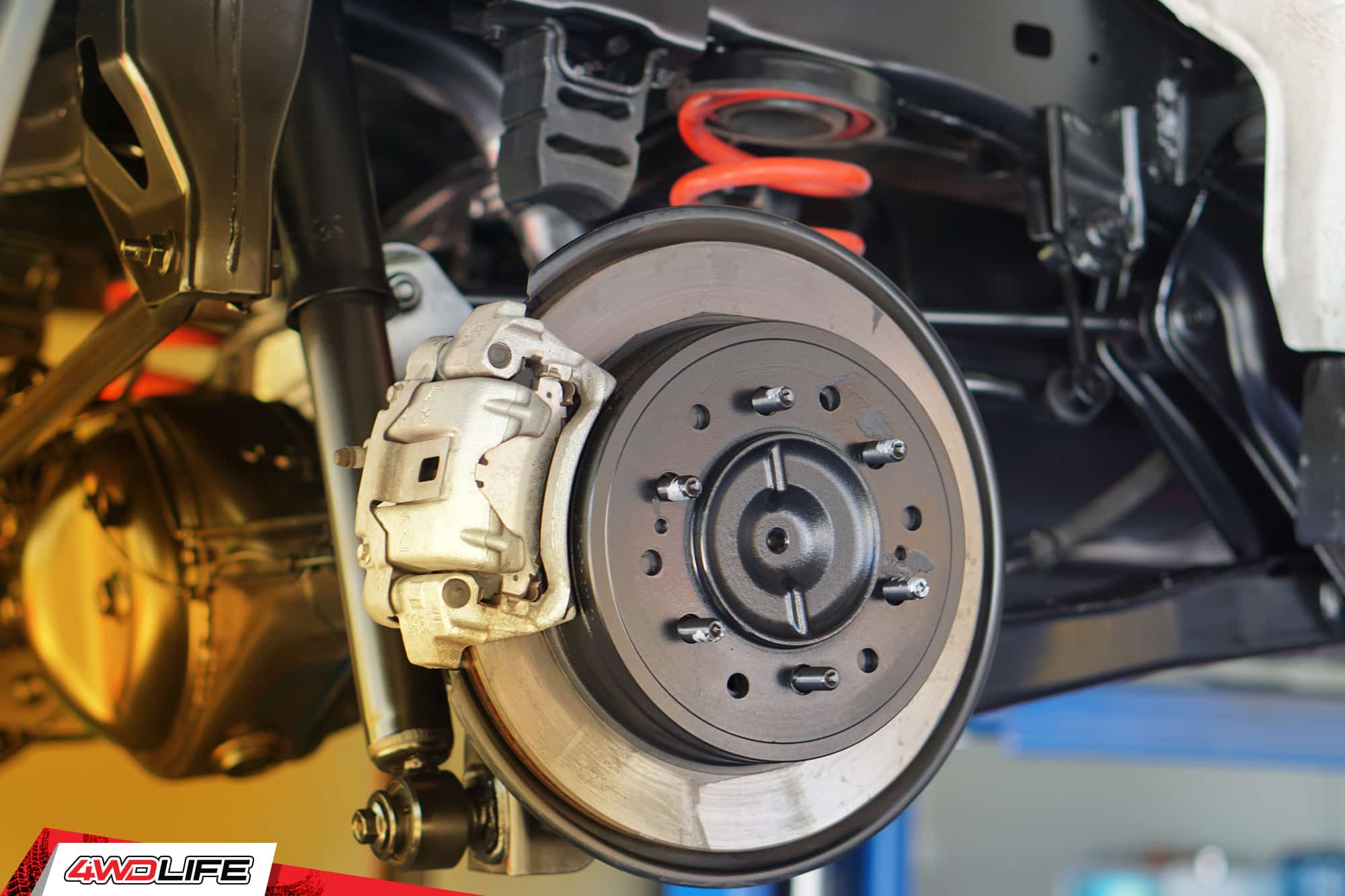 Power Stop offers several different models of brake pads that are trusted on heavy-duty vehicles. These pads are known for their durability and for being made with carbon fiber, a material that holds up well to long-term performance. There are two major pad models that most buyers are interested in, the Z23 and Z36 models. Both perform well, but only one is the best option for an interested buyer. Consider the differences and features outlined below and use that information to select the most reliable brakes for your vehicle.
What They Have in Common
Both of these brake kit models include noise-free and dust free pads. They're crafted from carbon fiber and feature holes in the plate for enhanced heat transfer. They're performance brake parts built for long-lasting use.
Key Differences
Even though both brake kits are similar in design, there are key differences between the different Power Stop brake pad sets. Exploring those differences is the simplest way to decide which kit is most appropriate to purchase.
Different Use Cases
Even though both of these Power Stop brake models are designed for performance driving situations, the Z23 is built for smaller and less demanding vehicles than the Z36 pads are. The Z23 pads are smaller, deliver less stopping force and are lighter weight as well. The bigger and heavier Z36 pads can offer increased stopping performance, and help hold up better while towing or hauling heavy loads.
Different Pad Compound
There is a key difference between the compound in the Z23 brake pads and the Z36 pads. The Z23 pads are full ceramic, while the Z36 are a mixture of ceramic and carbon fiber. This means the Z36 pads will stop a vehicle more quickly but will produce more sound and brake dust during use. These pads will also suffer less from brake fade during frequent stops or long descents. This makes the Z23 kit a better option for regular daily drivers, and the Z36 kit ideal for drivers that must tow and haul frequently.
Both the Z23 and Z36 Power Stop brake pad sets are designed for high-performance levels and reliable braking, and each should reduce but they are very different products and should be considered as such. Buyers looking for brake pads designed for heavy-duty towing and hauling will enjoy the Z36 pads, but they will have to put up with more brake dust and noisier stops. More light-duty truck and SUV drivers will enjoy the Z23 pads because they are quieter and dust less while still offering the performance of cross-drilled and slotted rotors. Casual drivers that don't tow frequently will get all the stopping performance they need from the Z23 brake kit, and it's still an upgrade over stock brakes on most vehicles including half-ton pickup trucks.